The Curse Of La Llorona Box Office: The Conjuring Universe Has Another Overperformer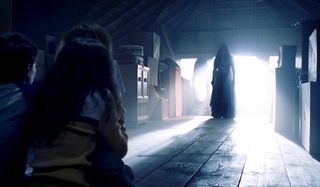 The Conjuring Universe has unquestionably become one of the strongest brands in the Warner Bros. arsenal. Going back to 2013, every release has been an absolutely massive hit, with the $250 million-plus worldwide earnings for each title looking even more impressive when you consider that none of them have been made with a budget larger than $40 million. It's a train that doesn't appear ready to stop any time soon, and Michael Chaves' The Curse Of La Llorona demonstrated that this weekend by earning the franchise yet another box office crown. Check out its opening weekend numbers - as well as the rest of the Top 10 - below, and join me after for analysis!
It should be noted that The Curse Of La Llorona had the weakest opening of any Conjuring Universe movie thus far - with David F. Sandberg's Annabelle: Creation previously holding that title with its $35 million take back in 2017 - but part of the reason why it can still be considered a victory is the fact that it still managed to exceed expectations. Last week prognosticators suggested that the film would struggle to make more than $20 million, with Box Office Mojo suggesting a $17 million start, but those estimates proved to be a bit too conservative. Instead, the horror flick managed to beat that number by nearly $10 million, which is pretty significant when you consider that the feature only cost a reported $9 million to make.
There is no question that it's a step down for the brand, particularly after the record-breaking numbers put up by Corin Hardy's The Nun last fall, but the performance certainly says something about the hunger for stories in this universe. Adding in numbers from foreign territories, the movie has already made $56.5 million worldwide, and it will likely be the sixth feature in the franchise to get a nine figure total by the end of its theatrical run. It might take an extra minute, though, as there are a few things working against it in the coming weeks.
The first and most obvious roadblock is the forthcoming arrival of what is unquestionably one of the most anticipated blockbuster releases of all time. Joe and Anthony Russo's Avengers: Endgame is expected to have the attention of everyone in the world when screenings start on Thursday night, and there is probably little chance that folks are planning on doing a weird double feature that pairs the three-hour superhero epic with The Curse Of La Llorona.
Also, the film doesn't have quite the same level of buzz that the previous Conjuring Universe efforts have received. Not only have professional reviews not been super kind to the release, but audiences don't seem to be falling in love with it either. On CinemaScore, it doesn't look so great when you compare its "B-" grade" to the "A-" earned by both Conjuring titles and the "B" that both of the Annabelle movies received.
All that being said, it's already profitable after just three days, so Warner Bros. can't complain too much.
Speaking of the studio, this weekend was actually a double win for WB, as another one of their big brands - the DC Extended Universe - crossed an important milestone. It took a few weeks, but David F. Sandberg's Shazam! is now the seventh title in the franchise to join the century club. The movie only dropped about 29 percent in its third week, and while its still the slowest performer among recent DC releases (it's still made only half of what Zack Snyder's Justice League did in 2017), it has an ace up its sleeve: the fact that it didn't cost nearly as much to make as your average big comic book adaptation. Put in perspective, it's already made three times its budget worldwide - albeit before the cost of marketing and publicity.
As for the rest of the Top 10 beyond the two biggest releases, it was actually a very strange weekend. First there is the disappointment of Roxann Dawson's Breakthrough, which failed to make the $17-18 million that was expected in its first five days (screenings started mid-week). It was thought that the feature would get a nice boost from the religious crowd, and it actually earned better reviews than most god-centric releases, but apparently it couldn't stir up too much interest.
That's really the least of it, though, as the big theme for this weekend was unexpected ranking flip flops. For starters, Anna Boden and Ryan Fleck's Captain Marvel seemingly got a boost from the aforementioned forthcoming release of Avengers: Endgame, as the blockbuster jumped from its sixth place position last week into fourth place. The $9.1 million it earned over the last few days now puts its domestic total over $400 million, and its only the seventh of 21 Marvel Cinematic Universe releases to hit that benchmark. To date it has made $1.1 billion worldwide, and while it looks like it won't surpass the numbers put up by Joe and Anthony Russo's Captain America: Civil War back in 2016, the performance is still nothing short of astonishing.
Another surprise this weekend was the performance of Chris Butler's Missing Link - albeit the significance is relative. The stop-motion animated film got off to a depressing start last time around, as it started its theatrical run in ninth place, but this week it actually climbed a bit thanks to the fact that it only dropped about 26.5 percent. The movie has still only made about $13 million in North America, which isn't exactly impressive, but it is trying to put up a fight.
The middle of the chart also saw some weird switches, as Tina Gordon Chism's Little went from second place to fifth, and Kevin Kolsch and Dennis Widmyer's Pet Sematary went from fourth to seventh. Those are far less noteworthy than what happened to Neil Marshall's Hellboy, however. The panned Lionsgate release played in the exact same number of theaters this weekend as it did when it opened, but far fewer seats were filled in the last three days. Not only did it drop from third place to 10th, but it suffered a drop of nearly 68 percent. It failed to cross the $20 million mark, and things are looking seriously bad for the feature, which reportedly cost $50 million to make.
It was definitely a weird weekend at the box office, but things should change in a massive way next time around. It's entirely possible that Avengers: Endgame will soon become the new record holder for biggest worldwide opening - and we'll have all of the details for you next Sunday.
Your Daily Blend of Entertainment News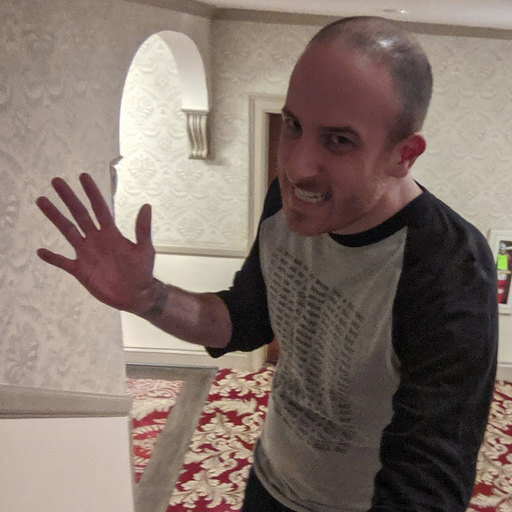 Assistant Managing Editor
NJ native who calls LA home and lives in a Dreamatorium. A decade-plus CinemaBlend veteran who is endlessly enthusiastic about the career he's dreamt of since seventh grade.