Ranking All 7 Chucky Movies - From Child's Play To Cult Of Chucky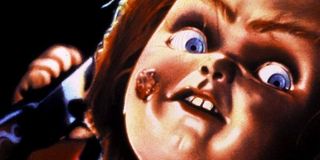 For a little over 30 years, and seven films, the Chucky movies have turned what started as Child's Play into a regular Cult of Chucky. And it's all thanks to a little black magic, a Good Guy doll, and some unsuspecting families that have taken Chucky in from time to time.
The killer formerly known as Charles Lee Ray, and played by legendary character actor Brad Dorif, has executed a reign of terror on par with some of the best slashers in the horror genre; and it's not hard to see why.
So, with the 30th anniversary of Child's Play just past us as of last year, and a rebooted version of the origin story headed our way very soon, it's time to revisit our dear friend Chucky and rank his movies in the order of least favored to most.
7. Child's Play 3 (1991)
At the bottom of the totem pole is Child's Play 3, the entry that saw Andy Barclay (then played by Justin Whalin) heading off to military school. it isn't long before his newly resurrected pal Chucky comes back for a third round of villainy, ready to torment Andy and an academy full of cadets that stand in his way of reincarnating himself into the body of young Ronald Tyler (Jeremy Sylvers.)
Frankly, the only reason Child's Play 3 is square at the bottom is because it's one of the two sequels that basically remade the first film, just in a slightly re-skinned setting. The series has had its share of reinventions and retreads, but the off-kilter charisma of Brad Dourif's Chucky basically makes even the most basic entry in the series its own brand of fun.
6. Seed Of Chucky (2004)
On the more ridiculous end of the Chucky movie scale, Seed of Chucky's extremely meta humor came out to play in a fiercer way than any of the previous Child's Play films had ever allowed. This time, reincarnation is a family affair, as Chucky, his girlfriend Tiffany (Jennifer Tilly,) and their child Glen (Billy Boyd) are all looking to jump into human hosts of their own.
Mixing some inside baseball humor pertaining to Hollywood into a story that follows the typical Child's Play pattern of murder and possession might seem like a bit of a stretch, and it definitely is. But something about Seed of Chucky having Jennifer Tilly facing off against her own porcelain doppelganger, and John Waters as a sleazy paparazzi trying to get the bottom of it all, makes it just weird enough to enjoy. Though dark comedy would find its way into the series in a better way with its predecessor, Bride of Chucky.
5. Child's Play 2 (1990)
Cycling back to the half of the Child's Play series that plays things a bit straighter, the first sequel in the Chucky saga saw Brad Dourif's killer doll stalk Andy Barclay for a second time. Still played by original actor Alex Vincent, Andy was placed with his first of many foster families, while Chucky was resurrected by factory refurbishment, ready to try and possess Andy yet again.
Child's Play 2 acts as a sort of typical horror sequel that remakes the first film with different kills and a mostly new cast of characters. But the big advantage the first sequel has, in addition to keeping Alex Vincent in the picture as young Andy, is the fact that Chucky starts to play around with more gallows humor in his conquests.
So, Brad Dourif gets to still be menacing, but he also gets to have some smart-assed remarks to sprinkle through the film. When the humor is properly tempered with the right amount of edge, it works. Plus, Child's Play 2 works better when compared to Child's Play 3's slightly diminished returns on the same sort of idea.
4. Bride Of Chucky (1998)
In terms of the more humorous half of the Chucky movies, Bride of Chucky's introduction to Jennifer Tilly as Tiffany Valentine is the proof that when done right, outrageous humor can mesh rather well with the killer darkness that the Child's Play franchise has been known to contain. With a story that centers around teenaged lovebirds Jesse and Jade (Nick Stabile and Katherine Heigl) being held hostage by Tiffany and her darling Chucky, another possession is in the offing.
Instead of just focusing on the murdering spree and the intent of Chucky and Tiffany to possess Jessie and Jade, Bride of Chucky actually plays around with the comedy that comes with dysfunctional relationships. As the teens try to sort their own feelings out, the dolls find out that maybe their relationship wasn't as much about fun and games as they made it out to be.
It's interesting stuff to throw into a movie that sees kills as creative as a mirrored ceiling getting shattered, as well as an evil John Ritter playing a human protagonist that goes against his good guy image, and it's what made Bride of Chucky a series-revitalizing hit, as well as one of the better Child's Play movies.
3. Curse Of Chucky (2013)
With the Child's Play series dividing the Chucky mythos almost firmly down the line, with one half being the more serious films involving young Andy Barclay and the other pertaining to the darkly comedic relationship of Chucky, Tiffany, and their child, it's hard to reconcile the two sides of the Child's Play universe. Which makes the story started with Curse of Chucky one of the best decisions the series ever made.
While the film starts as a standard murder spree, involving young paraplegic Nica (Fiona Dorif) and her own series of escalating incidents involving Chucky (still played by Fiona's father Brad), Curse of Chucky turns into a film that eventually bound both sides of the Child's Play series into one cohesive whole.
The wicked humor is still present, but this installment of Don Mancini's horror franchise brings back the gravitas needed for fans to take things seriously again. Best of all, the film brings back Alex Vincent's Andy and Jennifer Tilly's Tiffany in the service of setting up one hell of a follow-up.
2. Cult Of Chucky (2017)
While Curse of Chucky reinvented the Child's Play franchise as a more serious, and more cohesive whole, Cult of Chucky took that foundation and turned the series into a force to be reckoned with once more. Continuing the story of poor Nica, and her incarceration in a mental health facility, the threads of her story,as well as Andy's, tie together into one frightening whole.
Somehow, Chucky's sense of humor, still crazy as ever, doesn't derail the series' trajectory in any way shape or form in Cult of Chucky. The entire story of this film puts a nasty edge back into what was once known as the Child's Play series, but at the same time it allows Chucky to be Chucky. Plus, the film's finale let's Don Mancini's franchise do something pretty spectacular with a new film, should he decide to make one outside of the upcoming TV series.
Bringing Alex Vincent and Jennifer Tilly back to the franchise again, as Andy and Tiffany respectively, Chucky now has a stable group of characters he can play with. Amazingly, for a seventh entry in an ongoing series, Cult of Chucky has the right tools to make this old doll new again.
1. Child's Play (1988)
After over 30 years of action, and seven movies in the Child's Play series, there are still none that have beaten the original film in its balance of horror and laughs. To be fair, Child's Play is the one Chucky movie you can take deadly seriously, even with some pieces of its lore not aging so well. Seeing Charles Lee Ray take the leap into his toy-bound form, and the slow unveiling of his actions throughout the first entry, is part of why the series has become such an iconic franchise.
It's easy to get carried away with Chucky's antics in any of the films that followed Child's Play, but the serious drama of a mother and police detective who have to wonder if young Andy is telling the truth or not is what really anchors that first film's suspense filled story. What little we get of Chucky in Child's Play is pretty effective, and preserves his threat as a serial killer hellbent on taking over young Andy's body and soul.
Without the core drama of Child's Play, none of its sequels would be the movies they are today. Even when the series was at its lowest, the basic rules and structure of a Chucky movie were present, grounding the entire universe of this horror classic in reasonable fashion. Many will try to outdo that first film's magical results, but Child's Play is an origin that may never be equaled, but merely complimented by a particularly excellent sequel.
MGM's new Child's Play reboot will obviously take a different road than the more supernaturally inclined franchise that spawned it. In time, we might even see how Mark Hamill's Chucky stacks up to Brad Dourif's original, not only in performance but also in how their cinematic universes differ. But considering what we've got now, the Chucky movies that already exist are a solid example of a series managing to perform admirably, even in the least rewarding of circumstances. Let's hope this new reboot universe takes that very lesson to heart.
Child's Play, the reboot, will be in theaters on June 21st; while all other films are available through Digital HD and physical media releases.
Your Daily Blend of Entertainment News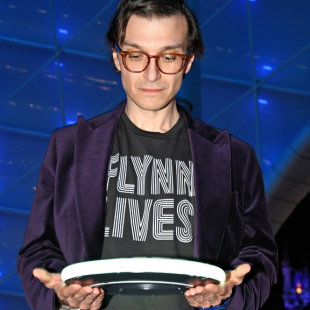 Senior Movies Contributor
CinemaBlend's James Bond (expert). Also versed in Large Scale Aggressors, time travel, and Guillermo del Toro. He fights for The User.