Why Horror Fans (And Hereditary Fans) Should Be Fired Up About Ari Aster's Midsommar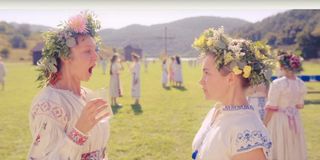 (Image credit: (A24))
This summer season is packed with superhero blockbusters, talking dolls (both friendly and horrific) and stunning musicals. Then comes Midsommar, a twisted ride through the bright summer days of Sweden where cultish nightmares await. Although Ari Aster's follow-up to Hereditary promises a deeply unsettling time at the theaters, it may be one of the memorable experiences you have among a moviegoing audience for a long time.
So far, the word of mouth around Midsommar has already been wild. When it first screened, audiences were dropping f-bombs left and right about how … well… "fucked up" it is. The studio has made it a point to tease the film's graphic violence beneath its scenes of highly-saturated ethereal images of blue skies and green pastures. Jordan Peele called it "atrociously disturbing" – detailing that he'd "experienced it with this open-mouthed, wild-eyed gape."
But what makes Midsommar scary in its own right isn't just its shock value. Writer/director Ari Aster has slashed the horror genre on its head and resurrected an even more terrifying beast… one we can identify with. This makes it even tougher not to squirm in our seats.The summer indie release reinvents the definition of psychological horror, as well as appeases fans of his debut 2018 effort.
We're living in a world where the horror genre has started to resurrect itself back into high prominence, acclaim and conversation. However, much of the time, these kind of movies have been ghosts of the past – back to haunt the box office with their iconic names and whatnot.
For example, this summer's other horror offerings include a Child's Play remake, the Conjuring spinoff Annabelle Comes Home, and a sequel to IT, based on Stephen King's novel. Each of these movies already lose a bit of frights because we've grown accustomed to what to expect from them, and they often play with a tried-and-true model.
That's not the case with Midsommar. The only thing horror fans have to go on this time around is the unique terror Ari Aster brought to Hereditary last year, and even that cannot prepare you for everything that goes down in the film. There's something unique and rare about having an original horror premise these days, and it's a strange feeling to see the same director do it twice in a row. It's the same feeling Jordan Peele gave us when Us had fans terrified and intrigued, following all the buzz around Get Out.
Audiences (especially horror fans) love being challenged and provoked – which is exactly what can be accomplished with an original premise. For Ari Aster, he takes it beyond original as well. Stylistically, the rule book is basically thrown out the window. Jump scares look real cheap after a film like Midsommar because he's after much more intense notions from the genre.
With Midsommar, Ari Aster orchestrates this new definition of horror centered on simulating a tormenting experience for audiences that tests them. It goes to entirely different lengths to scare us in a way that has rarely been tackled by filmmakers. The film is ridden with anxiety and uneasiness, all created through precise filmmaking tied with emotion, point of view and building suspense.
For example, Ari Aster creates tension at first with a conversation between a couple, Dani and Christian (Florence Pugh and Jack Reynor), that is meant to show their conflicts with each other that's amplified with its deafeningly silent atmosphere. When Dani suffers a tragedy that later has her tagging along Christain's Sweden vacation with his friend, Aster manipulates sound through the actor's grief to create its horrors.
Many films wouldn't feel the need to keep in the audio for crying scenes as it's likely deemed unnecessary, but Ari Aster has Florence Pugh project and intensify it as the audience has to sit with this space of pain and grief for lingering moments.
Similarly, when Dani is dealing with her sorrow throughout the film or any other emotion or action, the camera work is mirroring the emotion and shakiness on her as well. Much of horror concentrates on the terrors around the protagonists, and this one simulates it very much like we've felt it from Dani's point of view.
Going back to Hereditary, there's something especially intriguing about how the two films are both inherently opposite and complementary to each other. In Hereditary, Ari Aster went for painstaking darkness and scenes mostly confined and isolated to the family's home. Midsommar is as bright as can be and is constantly seeking to create space through its wide shots.
Fans of Ari Aster's breakout film will be interested to see the range in his work between what he delivers with these two films. Midsommar elevates Hereditary in some ways because it opens some familiar wounds that you remember. Both accomplish this feeling of utter dread throughout its runtime and feature grotesque sequences that run over and over in your head.
That beheading sequence in Hereditary is certainly overshadowed by how grisly Midsommar gets. The new entry is also weirder through its perverse sex scenes, ritualistic violence and such. It's actually pretty funny too though, playing into its lightness at times. Both are about "cults," but while it was something going on in the background in Hereditary, in Midsommar it's at center stage.
So Midsommar ups the stakes higher than Hereditary did. While it's certainly up for debate which movie is better, and there's something to be said about Ari Aster not toning his visions down. He took more chances this time around. What this does is increase the fear and intrigue of fans because after seeing them both you won't know the limit or the line he'll draw.
Midsommar shouldn't be missed because of how distinctive of an experience it is. The visuals are so specifically crafted to be memorable. Reliving the images after viewing it is almost like remembering a nightmare or a traumatic experience. After you see it, you might be frozen and speechless. You might be angered and confused. Either way, once you have a moment to process it you'll want to discuss it.
It's the kind of film no one person will have the same perception on. Its themes on loss and heartbreak are so visceral that you might just find yourself oddly relating to these horrors or feeling catharsis from it. It emulates the kind of moviegoing experience that is especially rare: it feels personal. Since when does horror do that kind of damage?
Have you seen Hereditary and Midsommar? What are your thoughts on Ari Aster's take on horror? Let us know in the comments below.
Your Daily Blend of Entertainment News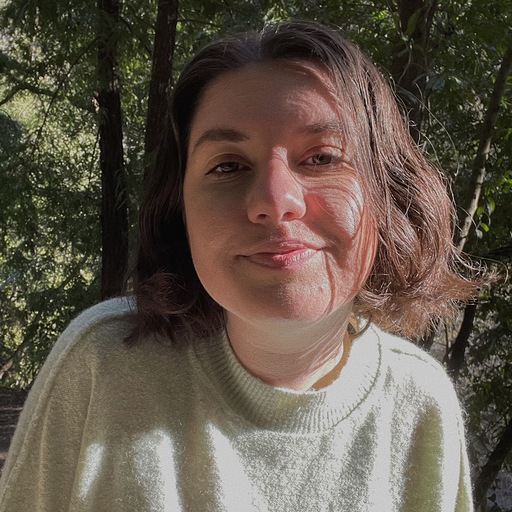 YA genre tribute. Horror May Queen. Word webslinger. All her writing should be read in Sarah Connor's Terminator 2 voice over.