Rian Johnson Compares Filming Knives Out To Star Wars: The Last Jedi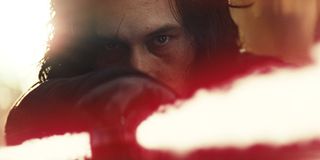 Rian Johnson is best known for directing the divisive Star Wars: The Last Jedi, a film which frustrated fans who felt that Johnson disregarded and disrespected what Star Wars is. We loved it but we also understand the argument against the film. But Johnson has directed smaller films that may convince his haters to give him another shot (even though his work on Breaking Bad should already be enough reason to do so). One of these films hasn't even been released yet and we're already stoked for it. It's a whodunnit called Knives Out and it looks phenomenal. Of course, filming it was a vastly different experience compared to his time on The Last Jedi, but that's to be expected.
But if you look at the Knives Out cast, you'll question whether or not it really is a smaller film. To that, I will say almost any film or film franchise is smaller than Star Wars, no matter how stacked the cast is. But for a whodunnit, the film is getting tons of press and may prove to be bigger than we realize. I mean, it stars Daniel Craig and Chris Evans, which is already more than enough reason for me to buy a ticket.
Rian Johnson recently spoke with Observer writer Brandon Katz, who had the opportunity to pick the director's brain ahead of next month's premiere of Knives Out.
Comparing and contrasting the filming process for The Last Jedi with that of Knives Out was easy for Johnson, who said:
It's always cool to hear what directors think of their own movies, and Rian Johnson definitely painted a clear picture while speaking with Katz. Here's to hoping the film is as good as we think it will be!
Rian Johnson's Star Wars Trilogy Will Move Past The 'Legacy Characters'
Knives Out hits theaters on November 27, 2019, but you can catch it earlier if you're attending the Toronto International Film Festival in September. Until then, you can familiarize yourself with what's hitting theaters this year.
Your Daily Blend of Entertainment News