Walt Disney World's Star Wars: Galaxy's Edge Opening Day Reached Its Capacity In Minutes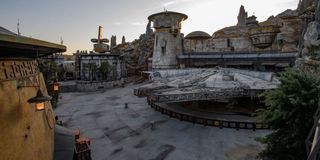 Back in May, the highly anticipated Star Wars: Galaxy's Edge opened at Disneyland and today it's the east coast's turn as Disney's Hollywood Studios today opened the identical land at Walt Disney World. As expected, the crowds are absolutely nuts. A mass of humanity was waiting outside the park before 3:00 this morning and the land hit capacity within minutes of being open.
The park opened extra early to help deal with the crowds and that certainly appears to have been a good call as pictures and video posted to social media showed massive numbers of people waiting at the gates of Disney's Hollywood Studio, something that, if we're being honest, probably hasn't happened at that particular park since it opened.
DHS has been the most difficult park for Walt Disney World to make successful, but the addition of Gaalaxy's Edge along with Toy Story Land last year, will probably fix that problem to a great degree.
Walt Disney World is using the same virtual queue system that Disneyland used after it opened to the general public. As of this writing, somebody can join a Boarding Group and is expected to be able to get into Star Wars: Galaxy's Edge sometime this afternoon. The wait time for the land's one attraction, Millennium Falcon: Smuggler's Run currently sits at 195 minutes According to WFTS, the wait time was at 300 minutes at opening, which is usually the longest wait time the parks ever post, even if the wait ends up being longer.
This more or less fits with what Star Wars: Galaxy's Edge looked like at Disneyland at the compatible time. The land filled up almost instantly and the wait time for Smuggler's Run was set at 300 minutes when the park opened, before things seemed to settle down. Clearly, if a guest can walk into the park now and get into Galaxy's Edge this afternoon, things aren't too insane. Having said that, the line for Smuggler's Run does look nuts.
Other experiences, like the lightsaber building and droid building workshops, require additional reservations and are already booked for today.
Here's a look at what crowds looked like very early this morning.
It will be interesting to see how things go from here. Seeing the crowds being nuts on day one is no shock. The die hard fans who haven been waiting for this don't want to wait any longer, but the rest of the guests might feel differently. As with Disneyland, the land currently only has one attraction, as the second E-ticket experience, Rise of the Resistance, isn't set to open at Walt Disney World until December.
While Disneyland's crowds were crazy early, after a while things seemed to die down and there was a feeling from many that Disneyland was actually less crowded than usual, an idea that was confirmed when Disney released financial details earlier this month. Attendance was down overall, though paid attendance was up, and per capita spending was up quite a bit, indicating that the people who were in the park were not afraid to spend money.
However, one major difference between Disneyland and Walt Disney World's opening is the situation with Annual Pass holders. Disneyland blacked out a large chunk of the summer for most Annual Passport holders, and Disney credits this as being a large part of the reason crowds were down.
Walt Disney World passes are almost all valid right now, the resort doesn't even sell passes that have blackout dates anymore, which may end up being the difference if Walt Disney World stays busier longer. Although, many Annual Pass holders had the opportunity to visit Star Wars: Galaxy's Edge before today's grand opening on a number of special preview days, so those that have already been there might let some time go by before visiting again.
Another reason for the drop in attendance that has been suggested was the idea that enough people stayed away because they were expecting it to be crowded, that the result was it never became that crowded. One the one hand, we could very easily see something similar happen at Walt Disney World. Although, if enough people saw the lack of crowds at Disneyland, maybe they'll decide to give Walt Disney World a shot and then it will get really crowded after all. This is getting very confusing.
There's a narrative that Galaxy's Edge at Disneyland is having problems because it's not packed to the rafters with people at all hours of the day. Whether this is a lack of excitement or just impressive crowd management is difficult to say from the outside looking in. At the end of the day, those that are going to Galaxy's Edge seem to be having a positive experience, and in the long run that may be the more important feature.
Odds are that, whatever the reason, Walt Disney World will largely follow suit. If Disneyland has figured out how to manage the crowds so things don't get too insane for other guests, those practices will be used at Walt Disney World. If there truly is less interest than anticipated in Star Wars: Galaxy's Edge as a whole, that will translate to the east coast as well.
Of course, that assumes that the fact that the Walt Disney World version of Star Wars: Galaxy's Edge has way more booze won't draw massive crowds all by itself.
On the plus side, while crowds at Disney's Hollywood Studios might mean getting into Batuu is a little tough, it might translate to shorter lines elsewhere in Walt Disney World.
It will also be interesting to see how things change at both parks when Rise of the Resistance opens. It's possible people have been holding off on their trip to Batuu in order to wait for the land to be complete. Disney says the company has survey data to suggest this is the case. The ride opens in Florida in December and in January in California. Perhaps the real crowds will arrive at the parks then.
Your Daily Blend of Entertainment News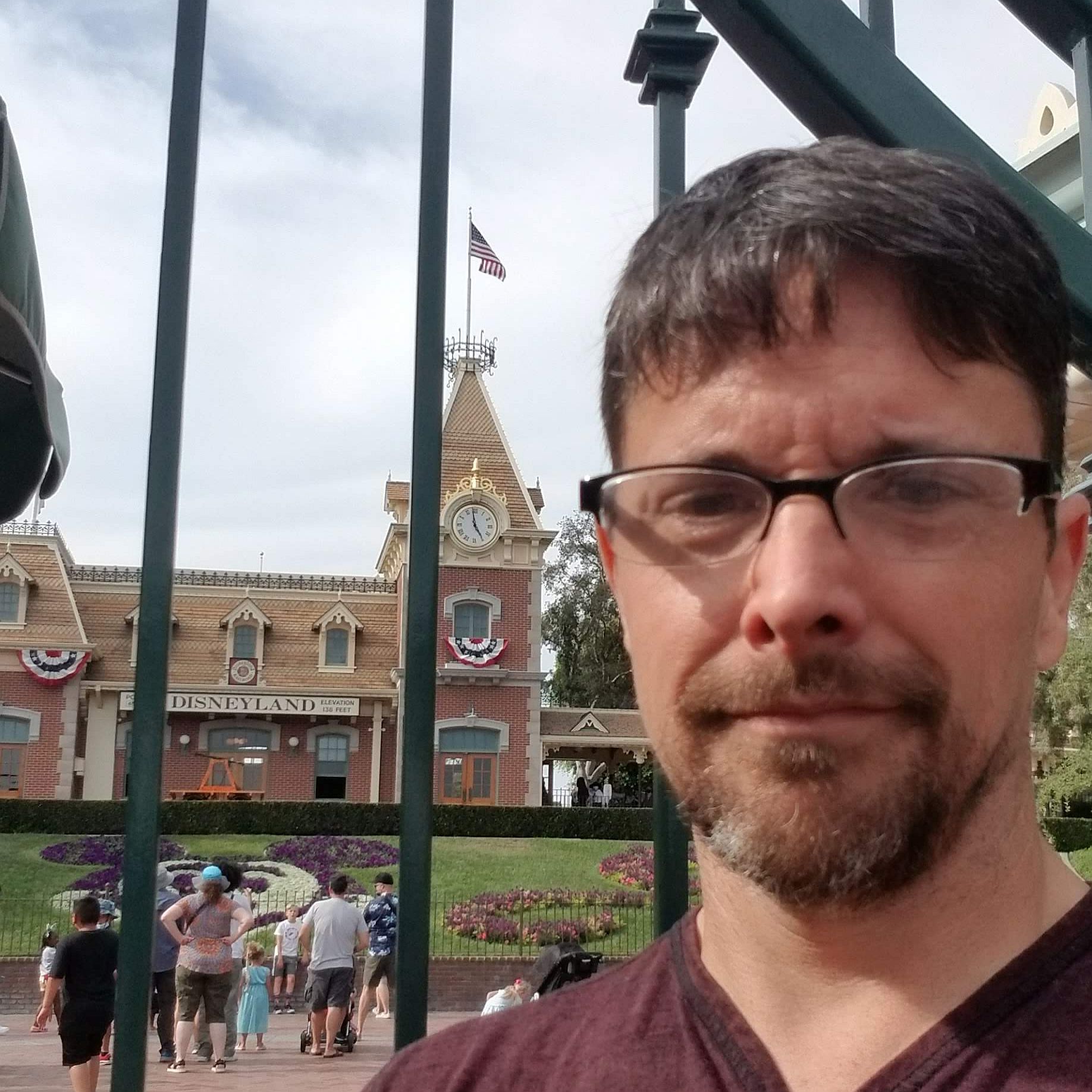 Content Producer/Theme Park Beat
CinemaBlend's resident theme park junkie and amateur Disney historian. Armchair Imagineer. Epcot Stan. Future Club 33 Member.