4 Disney Villains Who Need Their Own Movies After Maleficent and Cruella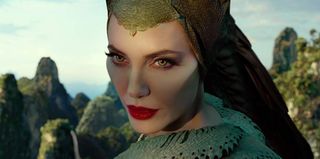 When Angelina Jolie's Maleficent first graced theaters in 2014, Disney's fondness for re-imagining its classics was only beginning. The studio has released at least one remake a year since then, culminating in this year's record of a whopping four of its kind: Dumbo, Aladdin, Lion King and now Maleficent: Mistress of Evil. Considering each of its successes, Disney is likely to keep 'em coming too! Who knows, in the future maybe even more Disney villains can quench the thirst audiences have to explore dark characters (with horror's current renaissance) and relive nostalgic Disney fairytales?
After the Maleficent sequel, the studio will also tell the origin story of Cruella de Vil, with Emma Stone starring as the puppy-murderer in "punk-rock" '70s London. Cruella comes in 2021, but will Disney continue to tell more stories centered on their famous villains after that? There are tons of ways the studio can subvert its well-known tales by focusing on the antagonists of the stories. Here's some more Disney villains who could be explored with their own movies.
Ursula
There's already the perfect title for this: Poor Unfortunate Souls! Ursula is just about the most fabulous villain Disney has thought up, and there's plenty of room to explore her life aside from her dealings with Ariel in her very own solo flick. When the sea witch is introduced in The Little Mermaid, it's pretty clear Ursula regularly preys on other mer-folk. She's a clever con-woman in a sense, who has certainly rehearsed that show-stopping number time and time again. Now, I want to know what happens behind the scenes!
She references her "nasty" past, but has since made the switch to helping out the "miserable, lonely and depressed." Maybe Ursula has a dodgy past with the royals of Atlantica? The Disney novel Poor Unfortunate Soul: A Tale of the Sea Witch says Ursula is Triton's sister – now that would be an interesting story to learn about! What turned her away from her family? Maybe a hunger for power when Triton was in line for the throne? That sunds about right. After seeing the visuals in Aquaman, this story could be beautiful on the big screen, maybe after the live-action Little Mermaid is released? Melissa McCarthy could star? Or give Lizzo a second chance at the role and make it an original "Good as Hell" musical!
Hades
Wow, were the '90s were good to Disney fans, but I feel like we just don't talk about Hercules enough. The 1997 animated movie had it all: gospel singers, Danny DeVito and Greek mythology, what's not to love! No, seriously – Hercules was awesome. However, there are a few hurdles the studio could face if they went for a straight to live-action version. Like how there were two live-action films about Hercules (played by Dwayne Johnson and Twilight's Kellan Lutz) in 2014, and both weren't great!
A great way for the studio to bring to life its beautiful vision of Greek Gods back to the big screen and avoid these comparisons would be to change up the perspective and have it center on Hades. The god of the underworld was hilarious along with being deliciously evil. There's tons of story opportunities that could center on the River of Lost Souls and the various dealings Hades makes with those who wish to have their loved ones again. It could even feature Megara's origins or why him and Zeus are such enemies! Oh, and I vote Robert Downey Jr. takes on the role now that he's done with the MCU!
Yzma
Disney Animation may have had a weird experimental period in the early '00s, but looking back, the studio produced some pretty memorable gems! (Like, Lilo & Stitch is actually one of Disney's best ever, in this writer's opinion). The Emperor's New Groove may have been a wacky one, but that's where it thrived, and Yzma and Kronk were easily the big scene-stealers of the 2000 film. Disney, please make a buddy comedy starring the two – it would be glorious!
Yzma literally built a roller coaster – dare I say, theme park - underneath the palace and has loads of potions that turn people into animals, while Emperor Kuzco was busy being carried around and looking in the mirror. The protagonist of Emperor's New Groove is half as interesting as Yzma, and it would be so fun to see the villain shine in her own solo flick. I get the sense she'd been pushed around for years before deciding to murder Kuzco. She's hilarious, and how often does an older woman get the opportunity to be center stage in a major Disney film? Hollywood is oozing with talent who could take her on: Susan Sarandon, Diane Keaton, Sigourney Weaver, etc. This needs to happen, stat!
Dr. Facilier
One more villian who could thrive on the big screen with their own solo movie is The Princess and the Frog's Dr. Facilier. The suave witch doctor arguably has the most show-stopping musical number in the 2009 animated film. "Friends on the Other Side" is not only catchy as heck, but introduces an intriguing character who has called upon dark magic in order to make a living in New Orleans. The villain comes from a poor upbringing that led him to prey on people's greed and attempt to take down the La Bouffs.
By the end, he's clearly bitten off more than he can chew with the underworld, but it would be interesting to see the underworkings of his origin! The character is certainly commanding, complex and has quickly become a fan favorite over the past ten years. While a remake for Princess and the Frog seems a bit hasty considering its age, a solo movie for Dr. Facilier could be a big hit! Huge talents such as Donald Glover, Jamie Foxx, Eddie Murphy or Anthony Mackie could potentially don the crossbones hat too!
If Disney continues to reimagine their animated movies in live action, exploring its popular villains is a great way to shake up the stories fans already know and there's certainly a ton of potential in these characters!
This poll is no longer available.
Your Daily Blend of Entertainment News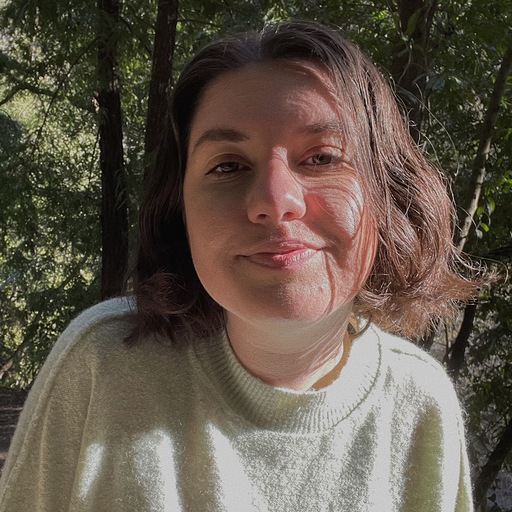 YA genre tribute. Horror May Queen. Word webslinger. All her writing should be read in Sarah Connor's Terminator 2 voice over.