Kevin Smith Announces Clerks III In Fun And Emotional Reunion Post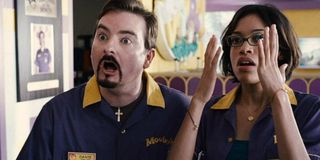 Kevin Smith is currently busy working on the long-awaited Jay and Silent Bob Reboot. However, as it turns out, it's not the only sequel he has planned. In fact, the director recently met up with actors Jeff Anderson and Jason Mewes and, in a fun and emotional reunion post, he said work on Clerks III has begun.
In fact, Kevin Smith went even further, explaining the upcoming three-quel will not only be the third movie in this cinematic universe, but also the conclusion of "a saga." The director also paid tribute to the "great state" of New Jersey and talked a bit about the script.
It should be noted this isn't the first time Kevin Smith has been gung ho about making Clerks III. Smith confirmed the existence of a script for this movie five years ago. Way back in 2014, the aforementioned Jeff Anderson, who has played Randall Graves in the other two Clerks movies, also mentioned there was a script for Clerks III that he described at the time as "different."
While Kevin Smith previously confirmed the existence of a Clerks III script, this post seems to be saying the new movie won't be based on that script but will be a totally new idea altogether. Allegedly, he just started writing the script too, so it's an idea that is still in its infancy at this point.
Kevin Smith has been no stranger to sequels, but he's also been no stranger to sequels that never got made. You need look no further than the long-touted Mallrats II/ Mallbrats project that hopped from the big screen to TV and then back into obscurity for reference.
Still, with Jay and Silent Bob Reboot out in just a few short weeks, that project's performance could go a long way to helping (or hurting, but let's hope for helping) Clerks III's chances of seeing the light of day. If people like this sequel, it could prove there's an appetite for more Kevin Smith movies with a tinge of nostalgia mixed in with its raunchy, R-rated humor.
Regardless of whether or not the project does ultimately end up getting greenlighted at a studio, it is really cool to see the gang back in action, even if Brian O'Halloran is missing from this mini reunion. (Kevin Smith does say Dante is still in the script.)
It's also worth mentioning, the wait for Clerks III actually kind of makes sense. Kevin Smith's groundbreaking Clerks came out way back in 1994. Then, Clerks II didn't hit theaters until 2006 – 12 years after the first movie. Another decade-plus wait for the third movie not only fits the mold, it's also just kind of nice to check in and see what the gang is up – what's changed and mostly what hasn't for the characters.
While we wait, Jay and Silent Bob Reboot is out on October 15, and yes, it will be Rated R. To see what else is coming before the end of the year, take a look at our full movies schedule.
Your Daily Blend of Entertainment News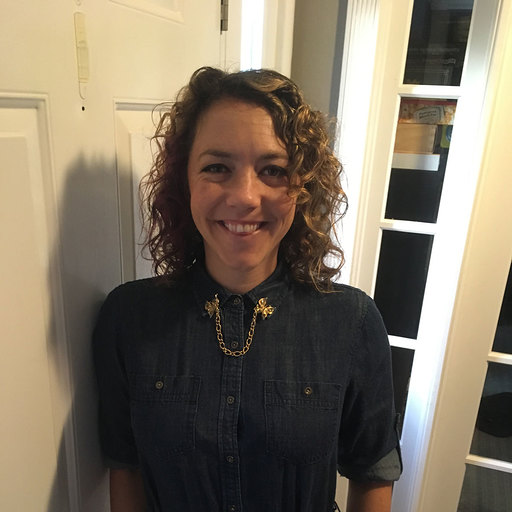 Reality TV fan with a pinch of Disney fairy dust thrown in. Theme park junkie. If you've created a rom-com I've probably watched it.