The Birds Of Prey Trailer Makes Me Want To Change The Title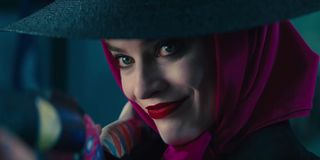 After a theater-exclusive trailer, and tons of leaks involving said trailer, gave us our first look at Birds of Prey (and the Fantabulous Emancipation of One Harley Quinn), we finally have a sneak peek that's been released for the masses. And while it certainly looks like some candy-colored fun, with Margot Robbie's Harley Quinn front and center, that fun gives me pause in a certain regard.
It also makes me want to change the damned title of the film, as this trailer looks to be a Harley-centric hoop-dee-doo that undermines the intent of what a Birds Of Prey movie promises. With The Fantabulous Emancipation of One Harley Quinn on the table, it feels like the subtitle should be the branding of the whole film itself. I have my reasons, and you're about to see why this title should be a lot lighter on the wordplay in a moment. But if you haven't seen the trailer for yourself, take a look at what will sometimes be referred to by its shorthand name, Birds Of Prey:
Now that you've exposed yourself to the right amount of neon, French musical stylings and Smilex gas to really take in the crazy Birds Of Prey seems to be selling, let's dive into why it really should be called The Fantabulous Emancipation of One Harley Quinn.
Harley Quinn Narrates Just About The Whole Birds Of Prey Trailer
A good portion of the Birds Of Prey trailer is hijacked by Harley Quinn, in more ways than one. The first and most important factor is that from the opening of the preview for director Cathy Yan's flick, straight through to the end, we're mostly hearing Harley's thoughts being vocalized. While there are other characters speaking in this reel of footage, we only hear a handful of other voices.
Yes, this is supposed to be the emancipation of Ms. Quinn from Jared Leto's Joker, something else that definitely needs to be talked out, but it undermines the presence of any of the other members of the Birds of Prey gang, which only backs another interesting fact about this promotional material.
About 90% Of The Action Centers Around Harley Quinn Herself
Almost every shot of this Birds Of Prey sizzle reel is centered around Harley herself, no questions asked. Margot Robbie's portrayal of the character certainly knows how to dominate the screen, as Suicide Squad saw Harley Quinn emerge to be one of the only characters to make it through that film as a standout to DC Comics fans and moviegoers alike. When you're one of the few people to survive a soft reboot in the casting department, you're obviously a big deal.
Now it looks like Warner Bros and DC have doubled down on that fact, emancipating Harley into her own franchise starter. It's certainly not a sin to give the audience what they want, but if the studio really wanted to get Harley Quinn out there, while also introducing the Birds Of Prey, they should have taken that subtitle and made it the proper title.
Harley's The Only Character Named In The Birds Of Prey Trailer
We see a lot of the characters that make up this particular film's ecosystem on display in the Birds Of Prey trailer. Ewan McGregor's Black Mask, Ella Jay Bosco's Cassandra Cain, and, of course, the Birds Of Prey lineup of Huntress, Black Canary and Renee Montoya are all present for the world to see. True to the full title of the film, which in and of itself was a change made during production, this trailer feels like it's all about Harley and her friends.
And yet, as we see all of these characters mixed up in the action of Harley Quinn, and even in the five or so shots that don't feature the clown princess of anarchy, no one else's names are even uttered in the trailer. Birds Of Prey mentions "Harley," "Ms. Quinn," and "Harley Quinn," but not any of those other people featured in the trailer. Changing the title one final time, to make that subtitle the proper name of the film, feels even more like the right move after noticing that particular fact.
The Birds Of Prey Posters Released Before The Trailer Have Also Been Very Harley-Centric
This trailer isn't all that surprising, but rather a confirmation of the strategy that DC Comics and Warner Bros have been employing thus far to promote Birds Of Prey. From that first picture of the film's script, boasting the full title of Birds of Prey (and the Fantabulous Emancipation of One Harley Quinn), this project has been a hugely Harley Quinn-centered affair. In the days leading up to the release of the film's first publicly available trailer, the posters for the film only reinforced that as far as this phase of promotion is concerned, this is Harley's movie.
The initial poster started it all, as it saw every other major character flying around Ms. Quinn's head like a cartoon star after a nasty bonk on the head. Cut to the latest volley that saw Harley posing as if she were hosting Saturday Night Live, and with a hyena, nonetheless, and a pattern continues to emerge. It fits the candy-colored anarchy that Cathy Yan's film is promising audiences, and it works to set a tone. Unfortunately, that tone seems to be that Harley is the star of the show here, and all the other Birds Of Prey women are not worthy of multiple posters marketing them as a draw for the film's audience.
The Movie's Title, And Approach, Could Be Split Into Two Different Entities
To be honest, the Birds Of Prey could use an emancipation from Harley Quinn at this stage. A title as long as Birds Of Prey (and The Fantabulous Emancipation of One Harley Quinn) does two things when selling this movie: it gives it an unwieldly title, and it undermines what the point of the film was initially supposed to be. I get it, it's a whimsical funhouse that comes from the mine of its titular hellion; but it's just going to be shorthanded to Birds Of Prey anyway, which seems to betray the point of this film.
Meanwhile, you have a perfectly good title in The Fantabulous Emancipation of One Harley Quinn, which promises what's being delivered at this stage. It's a film that lets Harley be Harley, while setting up a future of potentially R-rated female DC Comics ass-kickers. Changing the title would accurately reflect what's at play right now, allowing for not only Birds Of Prey, but also a hypothetical/eventual Gotham City Sirens film to stand alone in the future.
I'm not saying a Harley Quinn movie is a bad thing, nor am I saying that Birds Of Prey doesn't have a chance of turning things around with a second trailer that showcases Huntress, Black Canary and Orphan all in a greater context. However, as far as first impressions go, it's going to take a lot to convince some folks that Birds of Prey isn't just The Fantabulous Emancipation of One Harley Quinn.
Changing the title might give Warner Bros the leeway to sell this movie in a more properly specified light, and it could also lay down the tracks for future DC Comics films that achieve what Birds Of Prey sounds like it's trying to do. At the very least, this whole scenario has now made that next trailer all the more important to setting the tone for this project, so maybe we'll see a different tune being played in the next round of footage.
Birds Of Prey (and The Fantabulous Emancipation of One Harley Quinn) bops its way into theaters on February 7th, 2020. If you want to see what else is joining it at a movie house near you, you can peruse our 2020 release schedule at your leisure.
Your Daily Blend of Entertainment News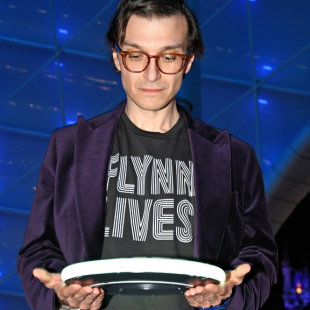 Senior Movies Contributor
CinemaBlend's James Bond (expert). Also versed in Large Scale Aggressors, time travel, and Guillermo del Toro. He fights for The User.