Spanish Terminator: Dark Fate Video Focuses On Newcomer Dani's Experience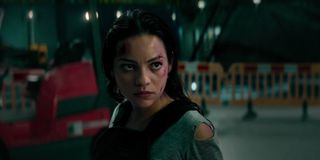 History has a habit of repeating itself, and in the case of the Terminator franchise, such repetition will soon unfold in the big screen. Over 30 years ago, we watched Sarah Connor be targeted by a robotic assassin from the future, and now another woman finds herself in the same position for Terminator: Dark Fate: Dani Ramos, played by Natalia Reyes.
While we've already spent some time with Dani in the previous Terminator: Dark Fate trailers, the latest preview places her front and center, as we learn about what her life was like before all this insanity, and how she must now fight for survival.
Because Terminator: Dark Fate is partially set in Mexico City, which is where Dani and her family live, much of this trailer is filled with Spanish, with makes sense. As for Dani herself, she's living a normal life with her father and brother, filled with work, friends and other joys. Sadly, that all changes when the Rev-9 shows up looking like her father. I fear Papa Ramos is with us no more.
The only reason Dani makes it out alive is due to the timely intervention of Mackenzie Davis' Grace, a cybernetically-enhanced soldier-assassin from the future who is filling the same protector role that Kyle Reese and the benevolent T-800 did in The Terminator and Terminator 2: Judgement Day, respectively. Dani's brother, Miguel, initially joins Dani and Grace in evading the Rev-9, though I suspect like their dad, he also won't survive the events of Terminator: Dark Fate.
Fortunately for Dani, she'll gain other allies as the Rev-9 pursuit continues: Linda Hamilton's Sarah Connor, who hasn't been seen onscreen since Terminator 2, and another T-800 model played by Arnold Schwarzenegger, this one named Carl. With that kind of support, Dani stands a better chance of making it out of Terminator: Dark Fate intact, but just like the antagonistic Terminators before, the Rev-9 is unrelenting.
What we still don't know is why Dani is being specifically targeted in Terminator: Dark Fate. Obviously she holds some importance to the future conflict between humanity and Skynet's forces, which would also indicate she knows John Connor, the leader of the human Resistance who Edward Furlong is reprising. But just what does her future self do that requires a Terminator being sent to the present to take her out?
Whatever Dani's actions in the future are, not only is it up to Grace, Sarah and Carl to keep her alive at all costs, but Dani will need to train to be able to fight back. Just like Sarah left The Terminator a stronger woman, so will Dani if she's still standing when all's said and done… but let's be real, the chances of that happening are strong.
Terminator: Dark Fate hits theaters on November 1, so keep checking back with CinemaBlend for more news concerning the movie and our review of it. You can also learn when the rest of this year's movies will arrive in our 2019 release schedule, or get a jump on next year with the 2020 schedule.
Your Daily Blend of Entertainment News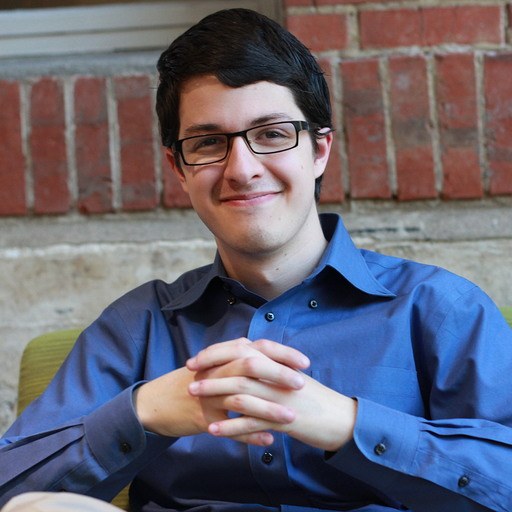 Connoisseur of Marvel, DC, Star Wars, John Wick, MonsterVerse and Doctor Who lore. He's aware he looks like Harry Potter and Clark Kent.