The Universal Studios Rides We Wish They Would Bring Back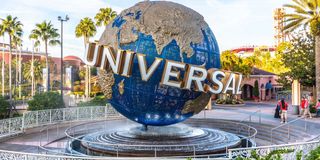 Theme parks like Universal Studios are always in search of the next big attraction that'll bring a new and exciting addition to each park's already impressive stable of rides. With locations in Florida, Hollywood, Japan, and Singapore, and more to come in the future, Universal Studios has always lived up to its promise to "see the stars, and ride the movies." But as that sort of brave path into the future continues on, quite a few beloved rides have been arguably unjustly removed in order to make way for tomorrow's thrills.
Consider if we could bring those beloved attractions back, though. Which Universal Studios rides would be the best ones to resurrect in all of their big-budget glory? There are plenty of candidates, but only a relative few really make for interesting return prospects. Your mileage (or track length) may vary on these choices, but here are the Universal Studios attractions we wish we could ride again and again, yet again.
Back To The Future: The Ride (Universal Studios Orlando, Hollywood, and Japan)
One of the most memorable attractions to ever grace the Universal Studios lot has to be Back to the Future: The Ride. Ranking among one of the oldest rides to be on this list, the simulator saw Christopher Lloyd's Doc Brown chasing Biff Tannen (Thomas F. Wilson) across the past, present, and future of Hill Valley. Flying through an adventure worthy of the screen, the ride felt timeless even in the face of aging technology and its old school ride film.
A technical marvel upon its debut, Back to the Future: The Ride was still a fan favorite when it closed its Orlando and Hollywood variants in 2007, with Japan finally shutting down their version in 2016. Acting as a sort of sequel to the Back To The Future mythos, the ride gave Universal Studios an experience that perfectly embodied the philosophy of the park to bring visitors into the world of the movies and shows they loved. Plus, it took Biff down time and time again.
Terminator 2-3D: Battle Across Time (Universal Studios Orlando and Hollywood)
Before Terminator: Dark Fate brought creator and producer James Cameron back into active duty forming the Terminator franchise, Universal Studios featured an attraction that Cameron envisioned as a stepping stone to a potential third film he debated over making. Part ride film and part stage show, Terminator 2-3D: Battle Across Time saw Linda Hamilton and Edward Furlong reprising their respective roles as Sarah and John Connor, alongside Arnold Schwarzenegger as the T-800 and Robert Patrick as the T-1000.
What starts as a product demo at Cyberdyne Systems turned into an unexpected trip to Judgement Day itself, which was all the more exciting as actual performers and animatronics on stage synched their movements to the events happening in Terminator 2-3D: Battle Across Time's 3D movie. Shut down in Hollywood and Florida in 2012 and 2017 respectively, Universal Studios' T2 ride was an experience that the park has yet to replicate to such an impressive extent.
TWISTER… Ride It Out (Universal Studios Orlando)
Part of Universal Studios's charm is that the park was designed to really give its visitors a better look at the moviemaking process behind the scenes. Several attractions had that sort of experience in mind, and of everything Universal Studios Orlando had in its high-octane arsenal, TWISTER… Ride It Out was the most impressive. With a video hosted by the late Bill Paxton and his Twister co-star Helen Hunt, the "ride" had guests walking through two sets themed after the movies, with intentionally disastrous results.
The second set was the true centerpiece of it all, as it recreated the Twister scene where the drive-in theater is ripped apart by a tornado, TWISTER… Ride It Out brought park-goers closer to a tornado than they'd ever want to be in real life. Closed in 2015, this ride should have remained open if not for anything but the experience of its manufactured twister, which is a tribute to the practical effects that make movies spectacular.
Biohazard: The Real (Universal Studios Japan)
We're going to dip into something a little obscure here, with Universal Studios Japan showcased a pretty awesome recurring attraction that should have become a permanent mainstay around the world. Based on the Resident Evil game franchise, better known as Biohazard in some markets, Biohazard: The Real was a maze-like experience that gave attendees the chance of a life time.
Those who got to partake in any of the three variants of Universal Studios' Biohazard: The Real were able to fight it out through a full-fledged replica of locations from the Resident Evil games. With prop guns that shot "virtual bullets," the attraction was open for limited periods of time between 2013 and 2015, with a fresh combat experience featured in each run. If you ask us, that's the type of thing you keep open on a more permanent basis, and with a new batch of Resident Evil movies coming out, it's the best time to bring this one back.
Welcome To Silent Hill (Universal Studios Orlando and Hollywood)
This last candidate isn't a ride, per se, but rather one of the best iterations of Universal Studios' Halloween Horror Nights' themed haunted houses (or mazes). With its freakily accurate recreation of Silent Hill's hellish dual reality occupying space in both Orlando and Hollywood's seasonal exhibition of horrors back in 2012, it's hard not to clamor for that experience to be available on a permanent basis.
Welcome To Silent Hill set Universal Studios park guests exploring the grey desolation and rusty hell that Konami's infamous horror hamlet are best known for. In both awaited all of the nightmarish creatures you'd expect, as Pyramid Heads and deadly nurses crawled through the maze, waiting for unsuspecting prey. Thrill rides are fun, but true horror experiences like this, and Biohazard: The Real, are immersive and unique pleasures that one can't find just anywhere.
Universal Studios is always evolving the guest experience in new and exciting ways, which is what any theme park should be doing in the first place. But if it were up to us, these attractions would still be sitting on the backlots to their respective theme parks, continuing to offer their unique brands of fun to this very day.
The fond memories of these attractions are what drive these thoughts, and the bright side to all of this is, there's plenty of fun times to be had with the various Universal Studios rides that have replaced the classic experiences we're still fond of, as well as their refurbished iterations. So while we'll walk through the park thinking of days gone by, the future will still shine as bright as ever. Let us know what attractions you miss the most in the comments below.
Your Daily Blend of Entertainment News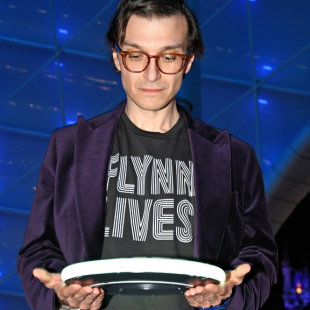 Senior Movies Contributor
CinemaBlend's James Bond (expert). Also versed in Large Scale Aggressors, time travel, and Guillermo del Toro. He fights for The User.