Daniel Craig Explains Why His Knives Out Character Has A Southern Accent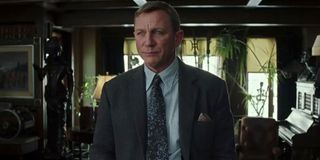 If you went into Knives Out wondering why Daniel Craig has a southern accent, the actor recently revealed the idea was director Rian Johnson's from the start. In fact, when Craig first read the script, an accent was mentioned. It's a good thing this was an accent the actor had attempted previously!
In a new interview, Daniel Craig spoke out about how Rian Johnson had noted in the script, "the gentlest of Southern lilt." Now, if you've seen the movie, I'm not sure I would characterize Craig's accent as super gentle, but neither would he necessarily. He said he looked at the script and then decided to go for it as best he could, noting,
Daniel Craig may not have a Hercule Poirot mustache to set him apart as more of an individual in Knives Out; however, his accent does make him stand out against the rest of the cast. The movie was shot in a house in Massachusetts and focuses on a WASP-y New England-based family. Craig's accent sets him apart as an outsider among much of the rest of the cast.
In fact, it helps that Benoit Blanc and Marta Cabrera, played by Ana de Armas, are so starkly different from the members of the Thrombey clan, setting up for a narrative about family, betrayals, outsiders and more. It works for the character and from what Daniel Craig told NPR about Knives Out, it was intended to have that effect.
This isn't the first time Daniel Craig has ever attempted a southern accent. He also employs a very memorable one in Logan Lucky, Steven Soderbergh's 2017 heist film set in North Carolina. I personally dug that attempt more than his efforts as an American in Tomb Raider or in that memorable blue collar SNL sketch with the New York accent. This time around was different than his grizzled accent in Cowboys & Aliens too. (At the time that movie came out, Craig told CinemaBlend that he was purposefully trying to stay away from going "too kind of southern.")
Rian Johnson's Knives Out absolutely exceeded expectations at the box office this weekend, and whether or not you were a huge fan of Daniel Craig's southern accent attempt, all signs are pointing at the idea we may get more movies with Benoit Blanc solving crimes in an unexpected fashion.
In fact, Rian Johnson has even said he is eyeballing a sequel, particularly noting that he had a fun time working with Daniel Craig and that the return of Benoit Blanc to the big screen is a real possibility. I'd assume it helps that this movie came together quickly and wasn't the big time suck that a big budget movie like Star Wars: The Last Jedi was. In fact, Rian Johnson said in a Q&A over the weekend that he was writing the movie in January of 2018 and had it wrapped by Christmas the following year. So, he could even theoretically do a movie like this with Daniel Craig once every few years if people continue to love the character and format of these movies.
We'll have to wait and see. For now, you can catch Knives Out in theaters, and hear Daniel Craig's accent in its full glory.
Your Daily Blend of Entertainment News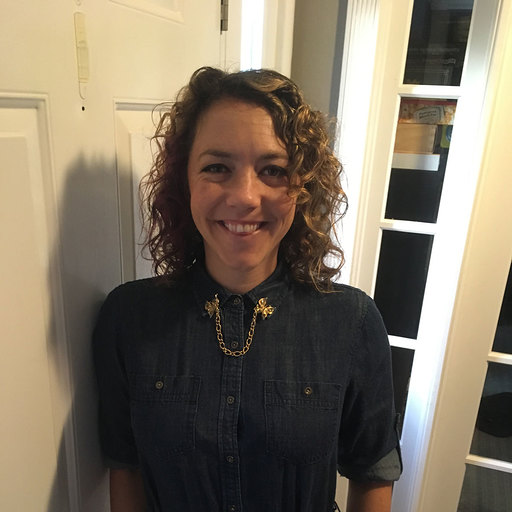 Reality TV fan with a pinch of Disney fairy dust thrown in. Theme park junkie. If you've created a rom-com I've probably watched it.