7 New Disney Movies Coming In 2020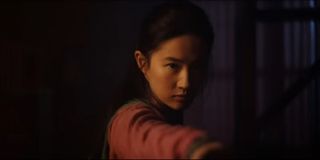 This year has been a very profitable one for Disney movies. Walt Disney Pictures released Aladdin, Toy Story 4, Frozen, The Lion King, and many other films in 2019. Disney produced many impressive films this year, but the new Disney movies coming out in 2020 look even better. This year, the company relied on many remakes, sequels, and live-action versions to draw in fans, but 2020 has a lot more original films and adaptations.
For this list, we're only discussing films that are being released by Walt Disney Pictures, none of their Marvel, Twentieth Century Fox, or other Walt Disney Studios properties. Now let us look ahead to the new Disney movies coming out in 2020.
Onward (March 6, 2020)
Disney and Pixar's latest collaboration, Onward stars Chris Pratt, Tom Holland, Julia Louis-Dreyfus, and Octavia Spencer. Onward takes place in a fantasy world version of suburbia. On a typical day, fairies, elves, trolls unicorns, and more engage in everyday domesticity. On Ian (Tom Holland)'s sixteen birthday, his mother Laurel (Julia Louis-Dreyfus) gives him a magic staff, a spell, and a gem that allows the boys to see their deceased father for one day.
The spell to resurrect him goes awry, leaving only his lower body half (legs and hips) in their world, with the rest remaining in the afterworld. Ian and his brother, Barley (Chris Pratt) embark on an adventure to find replacement parts to finish their father's temporary resurrection. Monsters University director Dan Scanlon returns to direct this Pixar animation. Dan Scanlon based the premise of Onward on his own life. His father passed away when his brother was three and the film uses his relationship with his own brother as inspiration. This Disney moviehits theaters on March 6, 2020. Onward looks like an ideal addition to the Pixar collection with its amusing characters, and its very sentimental and relatable story of Ian and Barley's brotherly bond, and their desire to see their father.
Mulan (March 27, 2020)
Disney's live action version of Mulan stars Liu Yifei as Hua Mulan. Mulan follows a young Chinese girl that disguises herself as a man in order to join the Imperil Chinese Army and defend her country against Huns. The Emperor of China decrees that one man from each family must serve in the army. To prevent her aging father from risking his life, she takes his place in the army.
Most Disney movie fans have seen the beloved animated version of Mulan, but this one plans to take a different approach than Disney's original. Instead of just copying the original animated version, Disney took more inspiration from the original folksong, Ballad of Mulan, and the legend of Mulan. Niki Caro, best known for directing Whale Rider and The Zookeeper's Wife, directs Mulan. This makes her the second female director to direct a Disney movie with a budget over $100 million.
Disney's recent adaptations have received mixed reviews, and that's partly due to them staying too close to the animated versions, which doesn't allow much creative liberties and depth that might make these films more than just carbon copies. The live-action Mulan seems to keep the core idea of the animated version, but adds its own style, and it makes changes that give us hope that this could be Disney's best live-action remake yet. Mulan hits theaters on March 27, 2020.
Artemis Fowl (May 29, 2020)
In 2013, Disney announced plans to adapt Artemis Fowl. After many project delays, originally, the film was set for an August 9, 2019 release, but then Disney pushed it back to May 29, 2020. Eoin Colfer's 2001 bestselling novel Artemis Fowl, and eventual eight book series, is the bases for Disney's version. Artemis Fowl follows 12-year-old genius Artemis Fowl II (Ferdia Shaw), who comes from a longline of criminal masterminds. He sets out on an adventure to find his missing father and battles dangerous fairies to help restore his family's fortune. Judi Dench, Lara McDonnell, Nonso Anozie, and Josh Gad have supporting roles, with Kenneth Branagh directing Artemis Fowl.
Artemis Fowl book fans are either dreading or super excited for this adaptation. For everyone else, Artemis Fowl is appealing because it creates this new magical world filled with danger and adventure. From the trailer, it looks like Kenneth Branagh wants to create a spectacle for the viewers. Disney clearly spent over $100 million on this film with the hopes of it eventually becoming a series of movies. It's hard to tell if Artemis Fowl will grow into another successful Disney movie franchise, but we're willing to take the ride and see.
Soul (June 19, 2020)
Soul is the second Pixar and Disney production due for a 2020 release. Soul, directed by Inside Out's Pete Docter, features voice work from Jamie Foxx, Tina Fey, Questlove, Phylicia Rashad and Daveed Diggs. The animated feature uses jazz music as the focal point. Like Inside Out, Soul deals with the interworking of the human body.
Middle school teacher Joe Gardner (Jamie Foxx) performs at a jazz club one night to great success. Unfortunately, an accident occurs that sends his soul to a You Seminar center, a place where souls learn to develop passion before being transported into newborns. Joe must work with some souls in training to try to find his way back to earth. Musician Jon Batiste composed the jazz music for Soul. The animation in this Pixar movie looks phenomenal, with the animators really capturing the spirit of New York and its music scene, and then the You Seminar side looks adorable enough to sell a whole bunch of Soul toys. We're also excited to hear the music Disney produced for this film. Soul hits theaters on June 19, 2020.
Jungle Cruise (July 24, 2020)
Disney has been developing a movie based on its popular Disneyland ride Jungle Cruise since 2006. Dwayne Johnson joined the project in 2015, and it marks his latest dance with the jungle. Set in the 1930s, Jungle Cruise follows riverboat captain Frank (Dwayne Johnson), scientist Lily Houghton (Emily Blunt), and her brother McGregor Houghton (Jack Whitehall). They travel to the jungle to find the tree of life to use its mystical healing powers. The cast includes a number of villains played by Jesse Plemons, Edgar Ramirez, and Quim Gutierrez. Paul Giamatti also has a role as a character described as "a crusty harbormaster."
Jungle Cruise features Disney's first openly gay character with Jack Whitehall's McGregor. In 2017, Josh Gad played LeFou in the live-action version of Beauty and the Beast, and he was the first gay character in a Disney movie, but the film never explicitly stated that he was gay. Jungle Cruise's McGregor reportedly has a coming out scene in Jungle Cruise. The trailer for this new Disney movieemphasizes that Emily Blunt's character is an explorer with skilled combat training and high intellect. She's basically a badass. Jungle Cruise hits theaters on July 24, 2020, making it the perfect summer adventure flick.
The One and Only Ivan (August 14, 2020)
The One and Only Ivan features an all-star cast that includes Sam Rockwell, Angelina Jolie, Bryan Cranston, Ramon Rodriguez, Danny DeVito, and Helen Mirren. The film takes the point-of-view of a gorilla trapped in a cage at the Big Top Mall and his other animal friends. Essentially, The One and Only Ivan is about the abuse the animals suffer and how Ivan uses his art to free them.
The film is still in post-production and doesn't have any trailers released yet. However, The One and Only Ivan is based on a children's book of the same title. Based on the book premise, it seems like it's going to be a very heartwarming film, similar to Disney's Dumbo. Catch The One and Only Ivan this summer on August 14, 2020.
Raya and the Last Dragon (November 25, 2020)
Awkwafina and Cassie Steele lend their voices to Disney's latest animated feature, Raya and the Last Dragon. The film takes inspiration from the diverse Southeast Asian culture. Cassie Steele voices Raya and Awkwafina voices the last dragon Sisu. Raya and the Last Dragon takes place in the realm of Lumandra, a land where ancient civilization inhabit earth. Lumandra is made of five clans.
Raya and the Last Dragon being a completely original concept by Disney, its beautiful concept art, and the premise has us giddy to see this holiday 2020 film. Make sure to mark November 25, 2020 on your calendar to see Raya and the Last Dragon.
Your Daily Blend of Entertainment News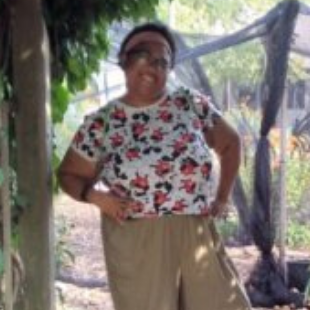 Spent most of my life in various parts of Illinois, including attending college in Evanston. I have been a life long lover of pop culture, especially television, turned that passion into writing about all things entertainment related. When I'm not writing about pop culture, I can be found channeling Gordon Ramsay by kicking people out the kitchen.