The 10 Best Romantic Comedies Of The Decade, Ranked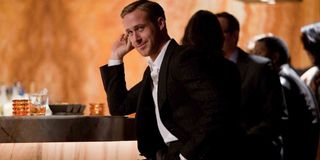 While romantic comedies have begun to make a resurgence late in the 2010s, thanks to spectacle movies like Crazy Rich Asians and streaming services picking up a lot of the slack in the genre, much of the 2010s left behind big, broad romantic comedies in favor of niche movies, sometimes whimsical, sometimes powerful, often both.
It's been a weird decade for romantic comedies. While we left the likes of Kate Hudson behind for the most part (although Something Borrowed just squeaked into the 2010 era back in 2011), we also got rom-coms with more diversity, odder stories, and that were oftentimes more inclusive as a while.
It's hard to rank movies like Obvious Child when compared to broader movies like Trainwreck but by factoring in viewability, fun scenes, great jokes, good scripts, memorable moments and more it's been easy to cull together a list of the decade for the decades. If your favorites didn't make it, let us know!
10. Think Like A Man (2012)
Probably one of the more traditional rom-coms on this list, Think Like A Man is fun because it's an ensemble take on the romantic comedy genre with a stacked cast. Tim Story – of Ride Along fame – helmed the movie, which follows characters played by Taraji P. Henson, Kevin Hart, Regina Hall, Meagan Good, Romany Malco, Michael Ealy, and Gabrielle Union.
This one's also based on Steve Harvey's famous book, Act Like A Lady, Think Like A Man, so like a few other titles on this list, there's source material where this came from. In the flick, the ladies have been using Steve Harvey's advice in their own relationships, only to see the tables turned on them in amusing fashion.
9. Friends With Benefits (2011)
The 2010s started out pretty strong in the rom-com category, with big name casts and moderately big budgets. 2011 was a pretty good year, as the aforementioned Something Borrowed came out alongside No Strings Attached, New Year's Eve, Just Go With It, Crazy Stupid Love and more. But it was Friends With Benefits that has really withstood the test of time.
Brooklyn Decker running around in a bikini didn't cut it, but I'm still happy to sit down and watch Justin Timberlake and Mila Kunis navigate a modern relationship and its rules. It's very of its time during the 2010s, particularly since Will Gluck's movie will always remind me of that brief time when flash mobs were a big deal.
How to watch Friends With Benefits
8. Crazy Rich Asians, 2017
Crazy Rich Asians is like the Gossip Girl of rom-coms, set in a world that most of us really only have limited awareness about. Its characters are both outrageous and sincere in ways only the obscenely rich can generally pull off. Thanks to the likes of Awkwafina, Ken Jeong and Nico Santos, it's also one of the more amusing rom-coms in recent years.
If you haven't given the flick a watch yet, it's already set for a sequel! So, go ahead and get your most fashionable outfit on and throw Crazy Rich Asians on from the comfort of your own home.
How to watch Crazy Rich Asians
7. Crazy, Stupid, Stupid Love (2011)
Crazy, Stupid, Love may be forever be a part of pop culture history thanks to a shirtless scene that cemented Ryan Gosling as a 'Hey Girl' meme forever. However, it's also a pretty good romantic comedy written by Dan Fogelman and directed by Glenn Ficarra and John Requa.
This particular romantic comedy movie has an all-star ensemble cast. Ryan Gosling. Steve Carell. Emma Stone. Kevin Bacon. Marisa Tomei. Julianne Moore. It also has one of the most unexpected and refreshing climaxes in a movie in the last decade, and I know we're talking romantic comedies here, but this is about endings not intimacy. I swear! Anyway, watch it. You won't regret it.
How to watch Crazy, Stupid, Love
6. Always Be My Maybe (2019)
Netflix has been pushing hard into the romantic movie genre. A lot of its movies give you a warm and cozy feeling (look no further than The Knight Before Christmas if that's more your brand). Ali Wong and Randall Park's Always Be My Maybe, also written by Park with a little help, is a more traditional romantic comedy.
It's also really funny, tying together two childhood friends who end up growing apart as teenagers only to reconnect as adults. The chemistry between Randall Park and Ali Wong is there, and while the latter is more of a comedienne than an actress, this also means the movie comes out far funnier than it probably was on the page. Watch it, it's close between this movie and Set It Up as the best streaming rom-com originals, but Always Be My Maybe slightly has the edge in my opinion.
How to watch Always Be My Maybe
5. Trainwreck (2015)
Trainwreck is a staple of the 2010s, the movie that kicked off Amy Schumer's and really John Cena's movie careers and launched a thousand conversations about not doing the bring the check motion while also saying "check, please."
Judd Apatow directed this 2015 staple and it has aged like fine wine. It highlights a woman who is not perfect in any conceivable way, but who eventually does try to make peace with her imperfections and try to make the best of her life. Amy Poehler has had some other similar movies hit the big screen over the last couple of years, but this is the one people will be watching well into the 2020s.
4. About Time (2013)
Finally, a British entry on this rom-com list! All due respect to Bridget Jones's Baby, which is a fine enough fourth entry but not quite tops enough for this list, About Time has a lot going for it. For one, it has British accents galore. It has Domnhnall Gleeson at his most Domhnall Gleeson-y, particularly when he gets to joke around with his father in the movie, who is played by Bill Nighy.
But I'm burying the lede a bit because this movie also has time travel! Plus, it has Rachel McAdams right smack dab in the middle of her full-blown romantic movie phase. Really, I'm quite partial to About Time and there are a lot of things to love about Richard Curtis' movie, but if you're hankering for another romance with possible time travel the 2010s were chock full of them and I suggest 2012's Safety Not Guaranteed.
3. Obvious Child (2014)
Obvious Child isn't going to be a pick for everyone. The Jenny Slate starrer is a movie about romance and abortion, and given people tend to often watch movies that confirm their biases, this one won't be for a certain percentage of rom-com lovers.
But dear reader, I loved it. Though it delves into serious topics, I got Obvious Child from the second Jenny Slate laughs when her one night stand partner is peeing and accidentally farts in her face. To me, it's a perfect movie, that really, really gets relationships, the tentative steps and messy mistakes we make when meeting someone new, the ways mother-daugher and sister-sister relationships unfold, the mess we can make inside our own selves. It's also wicked funny. Check it out.
2. Silver Linings Playbook (2012)
Silver Linings Playbook has all of the elements of a great comedy. It has family hijinks, it has an offbeat romance, it has a big name cast, and let's not forget it has gambling and a dance competition. In fact, it's also the movie that started the recurring partnership between actress Jennifer Lawrence and writer/director David O'Russell.
Silver Linings Playbook is a great movie and an excellent example of a memorable rom-com. It'll make you laugh, maybe cry a little, but mostly leave you feeling exuberant. There's perhaps only one other movie I could think to put higher on this list.
How to watch Silver Linings Playbook
1. The Big Sick (2017)
Kumail Nanjiani starred in and wrote The Big Sick with his wife Emily V. Gordon, based on their real-life romance and the physical challenges Gordon faced early on. The movie has some serious beats, but Nanjiani plays a stand up comic in the film, plus his exchanges with his family and hers are generally heartwarming and hilarious.
Along with Kumail Nanjiani and Zoe Kazan, Ray Romano, Holly Hunter, Anupam Kher and more put in funny performances and we get plenty of cameos from other comedians like Bo Burnham, David Alan Grier, Aidy Bryant and more. The movie was nominated for an Academy Award for Best Original Screenplay, but watch it because it's funny, not because it's well-written.
There are plenty of romantic movies out there that would have made a broader romantic list as well, movies like If Beale Street Could Talk, La La Land, Phantom Thread, The Fault in Our Stars, Love, Simon and Me Before You. Yet those teeter into drama territory and make us smile or cry more than they try to make us laugh.
There were also other movies like Bridesmaids that I felt really bordered more on a female ensemble comedy than a rom-com. Plenty of movies could also be listed and nearly made this one, like Set It Up, Best Man Holiday, The Five-Year Engagement, and Jumping The Broom; all came close but just didn't quite make this particular list.
So, it's quite clear there were a lot of great romantic comedies in the last decade and this list proves a lot of them have made strong impressions, even if the genre seemed to by dying out there for a little while. Here's hoping the '20s have even more amusing romances in store for us.
This poll is no longer available.
Your Daily Blend of Entertainment News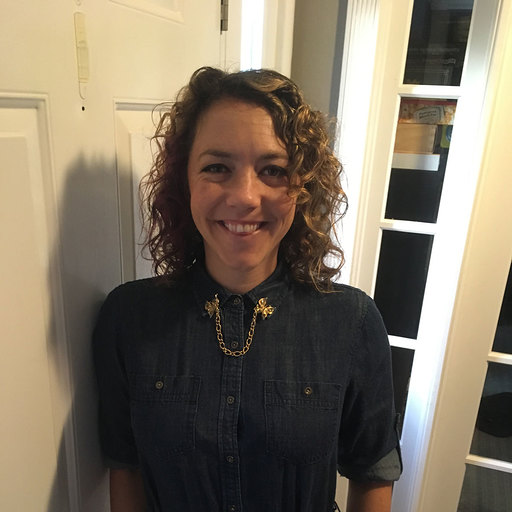 Reality TV fan with a pinch of Disney fairy dust thrown in. Theme park junkie. If you've created a rom-com I've probably watched it.