Ghostbusters, The Others And 5 Other Movies We Never Thought Would Get Reboots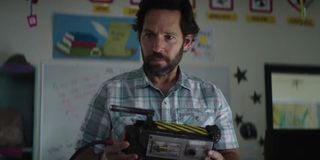 Reboots are a natural part of the modern film landscape, as movies that may or may not have worked in the past are always ripe for another turn of the wheel. But even when it comes to revisiting certain movies for the purpose of introducing a new generation to their charms, there are some that we would have never imagined would actually get reboots.
Some are titles that were already reboot in the first place, while others are classics that just took us by surprise. All of them are movies that have us wondering why these decisions were made, while at the same time seriously intrigued to see what becomes of these modern incarnations. Let's get curious, and discuss these movies that, surprise surprise, are being given that fresh coat of paint and a slot on the release calendar.
Ghostbusters
Rebooting Ghostbusters isn't an alien phenomenon, as the series was constantly on the books for a long overdue sequel, only to turn to the potential of creating a new generation of spectral warriors. However, the strange thing about the existence of Ghostbusters: Afterlife isn't that it has happened, but rather that it's happening so quickly after a previous failed attempt.
We're only four years removed from when director Paul Feig tried his hand at reviving the franchise with Ghostbusters: Answer The Call, so for Jason Reitman to get his own bite at the apple so quickly feels pretty weird. As the series struggled for decades to get a third film, these close quarters reboots are the last thing one would have expected. But at the same time, it's hard not to smile at that next film's trailer.
The Others
Here's an interesting choice for a reboot that definitely came out of nowhere. Alejandro Amenábar's 2001 horror hit The Others was announced by Deadline as being brought out of mothballs for a new, more modern treatment.
An even more interesting turn of events has brought the news that not only is The Others getting a new lease on life, it's going to become a drama about self-isolation in the time of the coronavirus. The unexpected just might reach even further with this project, as the twist of the original film could provide a bit of a controversial bent if it's adapted to this new modern context.
Dune
While director Denis Villeneuve's Dune is well on its way to the December release date it has on the books, that still doesn't change the fact that it's an exercise that's been questioned every step of the way. It's not that we aren't open for a new riff on author Frank Herbert's sci-fi classic. Rather, it's the opinion of many that the book is unadaptable, as well as the infamous attitude towards David Lynch's previous cinematic adaptation, that gives us pause.
The first book in the Dune series is already set for a potential two film adaptation, but this first film is an expensive product with lavish costumes and an all-star cast to die for. There's going to be a lot of pressure on this movie to perform, as not only will there be another half of the story to tell, but if history has taught us anything, no matter how good Villeneuve may make his film, audiences at large might not take the costly bait.
Tom And Jerry
Tom and Jerry is a classic cartoon franchise that, while well-known by many, doesn't exactly have an audience clamoring for it to be modernized. The fear factor climbs up a couple notches when fans hear the following words mentioned in the new pitch to make this cat and mouse game modern: "live-action/animated comedy."
Memories of Garfield and Yogi Bear start to flood the mind, which only makes the fact that the ill-regarded animated musical Tom and Jerry: The Movie still exists somewhere, in an abandoned lab. There's a chance that this new attempt could break the curse that's visited projects such as these. But history has us feeling rather gun shy about the prospect.
Cinderella
Ok, so the idea of Cinderella getting another reboot is another case of something you might expect, under a certain set of conditions. But with the shadow of Disney's original animated classic, and the live-action remake from 2015 still looming pretty large, you wouldn't think a new, non-Disney competitor would play that card just yet.
So imagine our surprise when not only was Cinderella announced as being directed by Pitch Perfect 3's Kay Cannon, but it also with a story credit/supporting role played by Cats' James Corden. No matter where you land on your feelings for Corden, the fact that he's credited as being behind the story is, if anything, a big surprise. Though, if we're still taking the "S" word, the casting of Billy Porter as "Fab G," this film's equivalent of the Fairy Godmother, counts as a beautifully unexpected twist of its own.
Jackass
If there was ever a time that the world could use the unique pleasures of a new Jackass movie, this modern and trying era certainly qualifies. We are talking about a list of surprising reboots though, and for a couple of reasons, we're definitely wondering just what brought Johnny Knoxville and the gang back together for one more round.
First, the performance of the last Jackass style movie that was released, Action Point, wasn't exactly something to write home about. But more importantly, the entire cast is a couple decades older than they were the first time out, and these movies are intense bodily experiences. It should be a lot of fun seeing a new Jackass movie in theaters, but we'd be lying if we weren't wondering how close this movie will come to potentially counting as a snuff film.
The Green Hornet
Who doesn't want a new Green Lantern movie?! Warner Bros has been teasing the world with a brand new… oh, wait. We're reading that wrong, as it's Universal that's trying to turn the box office green with envy, and it's through a reboot of The Green Hornet. Which only begins to describe just where the problem lies in this most recently announced move of surprise.
2011's The Green Hornet did well enough to not be an outright failure, but not well enough to spawn a sequel for audiences to clamor for. But as everyone's looking or a new MCU challenger of their own, Britt Reid and Kato have been drafted back into service. I guess it's true that every generation gets its own Green Hornet to look up to, but still, how did an age where even DC has problems getting movie off the ground inspire this decision?
In a time where Fantasy Island, The Secret Garden and even Clifford The Big Red Dog were primed and ready to take the world by storm, the movies we've listed above still feel quite surprising when it comes to what Hollywood has chosen to reboot. But there was once a time when an Ocean's Eleven reboot probably drew some nasty comments, and look how that turned out? Shock may just turn to awe with some of, and quite possibly all of, the titles we've singled out here. Wouldn't it be the biggest surprise of all if that turned out to be the case?
This poll is no longer available.
Your Daily Blend of Entertainment News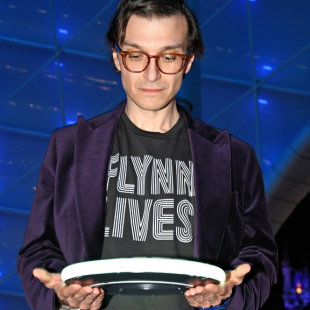 Senior Movies Contributor
CinemaBlend's James Bond (expert). Also versed in Large Scale Aggressors, time travel, and Guillermo del Toro. He fights for The User.