How Alita: Battle Angel's Robert Rodriguez Helped Fantastic Four Director Josh Trank In Hollywood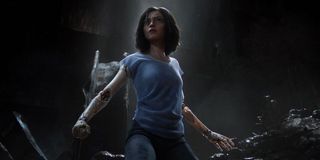 It didn't take that long for Fantastic Four director Josh Trank to leave his first mark on Hollywood, as in 2012, when Trank was just shy of 28 years old, he delivered Chronicle to the masses. The found footage sci-fi movie was met with positive reception and made over $126 million worldwide off a $12 million budget, but it left Trank in a dark headspace that fellow filmmaker Robert Rodriguez, recently of Alita: Battle Angel fame, helped pull him out of.
Before kicking off his professional filmmaking career, Josh Trank made a deal with his parents that if he didn't get his first movie made by the time he was 27, he would quit. He picked that age because that's when Steve Spielberg started working on Jaws. Well, Trank ended up accomplishing his goal, as he shot Chronicle at that same age.
However, two weeks after Chronicle's release, Josh Trank, who thought that he'd "beaten Spielberg," was feeling adrift, dealing with an increasing cigarette habit and having trouble embracing the "happiness" from his increased profile. So, as Trank informed Polygon during an extensive interview, he ended up punching through a wall in his house and cracked his hand on a steel beam.
Unsure about how to solve his problem, Josh Trank called up Robert Rodriguez, who he'd met during the Chronicle press tour. Trank described Rodriguez as "Yoda-esque" when they spoke, with the From Dusk till Dawn filmmaker talking with Trank about his own experiences with success and sending him a box of self-help guides.
It sounds like Robert Rodriguez was able to help Josh Trank clear his head, although to further cope, Trank focused on more work. He pitched a hard-R take on Venom to Sony, as well as briefly tackled a Shadow of the Colossus film adaptation, neither of which moved forward. Chronicle 2 was also put into development, but Trank wasn't involved with that, and he even admitted he tried his best to stall progress on the sequel when it started picking up steam.
Ultimately Josh Trank was hired to direct a Fantastic Four reboot for 20th Century Fox, which saw Miles Teller, Kate Mara, Jamie Bell and Michael B. Jordan playing Marvel's First Family, along with Toby Kebbell as Doctor Doom. The project was packed with behind-the-scenes drama, including rumors of irresponsible on-set behavior from Trank and Fox producers making significant changes to the movie without him, resulting in Trank tweeting a day before Fantastic Four's release that what audiences would be seeing was not reflective of his creative vision.
Fantastic Four ended up both critically and commercially underperforming, resulting in a sequel being scrapped. Josh Trank also ended up quitting the Star Wars movie he'd been hired for months before Fantastic Four came out, contrary to the reports that he'd been fired. So while Robert Rodriguez was most beneficial to Trank in the aftermath of Chronicle, Trank still dealt with plenty of troubles in the entertainment industry.
Half a decade later though, Josh Trank is back in the public consciousness with Capone (previously known as Fonzo), which stars Tom Hardy as Al Capone, who's done serving his 11-year prison sentence, and is suffering from syphilis and dementia. The movie also stars Linda Cardellini, Kyle MacLachlan and Jack Lowden, among others.
Keep checking back with CinemaBlend for more updates on Capone (which drops on VOD next Tuesday, May 12) and other projects Josh Trank is working on. As for Robert Rodriguez, he's attached write, direct and produce the superhero movie We Can Be Heroes for Netflix.
Your Daily Blend of Entertainment News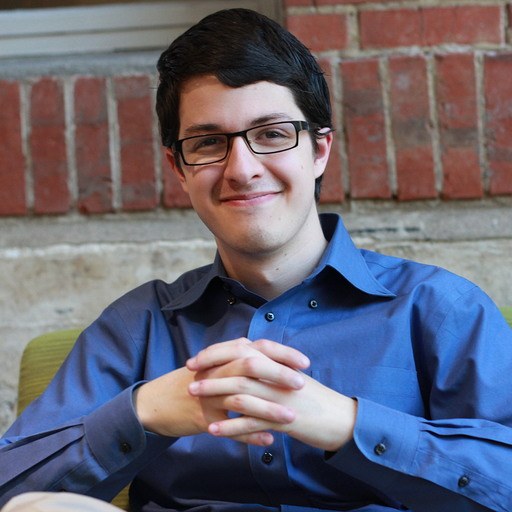 Connoisseur of Marvel, DC, Star Wars, John Wick, MonsterVerse and Doctor Who lore. He's aware he looks like Harry Potter and Clark Kent.