Why Star Wars Spinoff Director Josh Trank Was Fired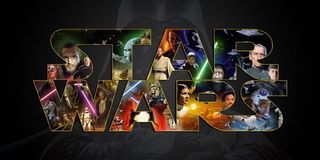 Just last night, the second of the standalone Star Wars "anthology" films had a major setback when its director Josh Trank exited the project. The director gave no concrete reasoning behind his seemingly spontaneous departure, and only spoke kind words and thanks for the opportunity he had. But the studio is now in search for another filmmaker, and sources report that it was actually Disney who made the final cut for multiple reasons.
Young director, Josh Trank came into the scene with his low-budget yet highly innovative superhero film, Chronicle, just a few years ago. His work on the film earned him the recognition to helm the upcoming Fantastic Four reboot. But, as it turns out, his problems on set with 20th Century Fox's upcoming comic book flick, have turned Lucasfilm off from the director. According to The Hollywood Reporter's sources, Lucasfilms executives heard of the Trank's unusual conduct during the making of Fantastic Four and it raised alarms. They ultimately decided that they could not trust him with the Star Wars standalone film.
In regards to Fantastic Four, a spokesperson at Fox told THR that while they are "very happy with the movie and we can't wait for audiences to see it" they acknowledge that "there were definitely some bumps in the road. Insiders described Trank's behavior on set as "erratic" and at time "very isolated" with little or no clear direction.
A few of the specific problems included up to $100,000 worth of damages to a rented house in New Orleans where Trank left his several small dogs. His indecisive and lack of communication forced producers Simon Kinberg and Hutch Parker to step in while he was directing to pull the film together. Three months away from opening, Fantastic Four had to do re-shoots, which was extremely complicated since stars of the film such as Miles Teller, Michael B. Jordan and Kate Mara had obligations to other films. This also forced Parker and Kinberg to take time away from X-Men: Apocalypse. So, Kinberg, who is onboard to produce the second Star Wars standalone apparently communicated these problems with Trank to the team at LucasFilm, and the more they heard, the less confident they became in the director.
Trank is 31 years old, fairly young to be helming major movies such as Fantastic Four and Star Wars. An insider commented on Trank's previous work to THR saying that there was no question of talent, and Chronicle shows that, but Trank seemed "like one of these kids who comes to the NBA with all the talent and none of the character-based skills to handle it. There's equipment he doesn't yet have."
Fans knew something was off though, especially back in April when the director didn't show up to his scheduled appearance at Star Wars Celebration in Anaheim. Trank claimed he was very ill in a Tweet, but sources say the studio asked him not to attend while they made their final decision on the director's involvement. And the decision was made.
While this definitely puts a damper on Trank's career, it's probably not the last we'll hear from him. Like the above insider claimed, Trank is definitely a talent, he just doesn't have all the equipment to handle these grand projects quite yet. More news on Disney's search for a new director is sure to come in the following weeks as the project has no time to waste.
Your Daily Blend of Entertainment News