Justin Timberlake's Trolls World Tour Sequel Is Actually Leading The Box Office Despite Reports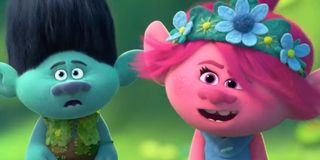 When a new writer starts at CinemaBlend, invariably there's always a conversation about box office and why box office can be one of the trickiest movie subjects to write on accurately and compellingly. Which is why it's not really a surprise that reports were running around this week indicating new horror film The Wretched was the big winner at the box office over the weekend. In fact, it very much still was the Justin Timberlake and Anna Kendrick starrer Trolls 2.
Why the discrepancies in reports? Well, it's complicated. First, you need to know that movie theaters have been mostly closed for months but are starting to open in some states as safety restrictions are lifted. Then, you need to know Trolls World Tour actually hit Video On Demand back in April, but is now seeing a resurgence in some theaters. Because of this, we are starting to get box office figures.
Amongst those, last week plenty of outlets reported The Wretched was the big winner at the box office due to a report IFC sent out about box office totals related to the 600+ theaters that were open last weekend. But Deadline did some additional digging and determined Trolls World Tour is actually the winner. The discrepancy came because IFC has continued to report box office, while the major studios including Universal – which released the Trolls sequel -- have stopped.
The real totals indicate Trolls World Tour made $337,800 in theaters over the weekend. The Wretched actually came in fifth, with $175,000. Other releases like The Invisible Man, The Hunt, and Jumanji: The Next Level were the in between wins, but again, we aren't talking in the millions of dollars here.
Unlike normal theatrical windows, we also should really factor in the fact titles like Trolls World Tour are doing better with rentals at home right now, which doesn't even matter or show up in the actual box office totals but does give a better indication of the fact more people are watching Trolls World Tour weekly than The Wretched.
Even when box office is fully operational, there's not always a distinct "truth" with box office. An example I like to give is the box office totals when Fifty Shades Freed came out. One way to read those numbers is to argue the third movie in the trilogy made the least money in the franchise and was thus not a success compared to its predecessors. Another way to argue those same numbers would be to note Fifty Shades Freed, while the lowest money maker in the franchise, still helped Fifty Shades to become a billion dollar franchise and in fact was a success because it made $371 million on a $55 million budget. This is a clear example of how the same story can skew negative or positive, depending on how you personally see things.
Again, box office is never going to not be complicated. However, the one thing that is certain is that we really can't see the big picture with box office right now because there is no big picture. Myriad theaters are still shut down across the United States and worldwide. As stuff begins to open up again, I would assume there will be several more weeks of weird numbers as indie movies, stuff that went to VOD, and big budget hits that were out in March before the shutdown populate theaters and pull in middling numbers.
Eventually things will get back to normal and there will be a clearer picture again, but for now, just know The Wretched had a nice little total at the box office this weekend and has done well with critics. As for beating its animated, non-NR-rated competition? It's not doing that.
Your Daily Blend of Entertainment News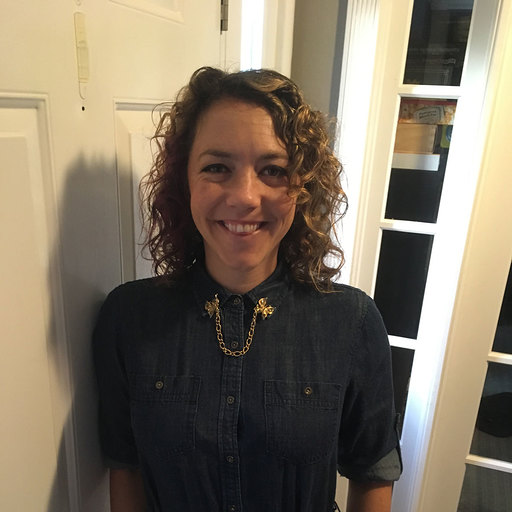 Reality TV fan with a pinch of Disney fairy dust thrown in. Theme park junkie. If you've created a rom-com I've probably watched it.