After Trolls 2: 10 Great Movies To Stream With The Kids If They Loved Trolls World Tour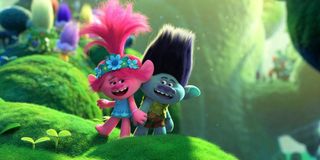 So your kids have watched Trolls World Tour a million, bajillion times now, and if you hear "Tiny Diamond" one more time you're going to throw your TV right out the window. Well, I have some good news for you and your TV set then, because there is a lot of other great stuff streaming on sites like Netflix, Disney+, and Hulu right now that your kids are sure to love (and will get them to stop watching the Trolls sequel... at least for a little while).
Now, I'm going to try to avoid the obvious choices like Frozen 2, which I'm sure your kids probably just got done watching before they moved onto Trolls World Tour (if they're anything like my kids, anyway). And if you're also looking for some great TV shows for kids on Netflix, I have that covered, too. But if it's just movies you're looking for, then this is the list for you.
UglyDolls
Your kids already like strange looking creatures that sing based off of an already existing toy line, so UglyDolls is the next natural progression for them. It's about a world where dolls are chosen for kids, but the "ugly" dolls get dropped off in a town called Uglyville. The main doll, Moxy (voiced by Kelly Clarkson) desires to be chosen by a child and be accepted. Kelly Clarkson arguably has better pipes than Anna Kendrick, who voices Queen Poppy in Trolls: World Tour, but the songs aren't nearly as memorable in this movie.
That said, there is a good message in here about how being different is beautiful in its own way, and the plot is actually easier to follow than in Trolls World Tour. Honestly, you probably won't personally enjoy it as a parent, but your kids will likely love all the colors and songs.
Stream it on Hulu
Abominable
Abominable is not a musical, so you can get that out of the way, but it does involve music: the protagonist, Yi, voiced by Agents of S.H.I.E.L.D.'s, Chloe Bennet, is a violinist – so it has that going for it. It also has a diverse cast, which is refreshing to see.
The story is about a young girl who finds a yeti (or the abominable snowman) on the roof of her apartment, only to learn that the creature just wants to go home to its family. But there's a rich dude who wants to capture it, and so Yi must go on an adventure with her two friends to bring the creature to Mount Everest. There's magic involved, and some really beautiful visuals that will captivate your child in much the same way as Trolls World Tour.
Stream it on Hulu
Moana
As I said earlier, I'm not going to do an obvious choice like Frozen 2, but I will talk up Moana all day. And while you've likely already seen it, why not watch it again? You might have already forgotten how good it is.
The story concerns a teenager named Moana (voiced by Auli'i Cravalho) who just wants to sail the sea since she feels called to it. Her father, who is the village chief, forbids it. Because of certain circumstances, Moana disobeys her father and finds a demigod named Maui (voiced by Dwayne Johnson). They go on an adventure together to end a terrible curse. The music is exceptional in this film, and the story never gets old. So, yeah, watch it again. You're welcome.
Stream it on Disney+
Sherlock Gnomes
Depending on how old your kids are, you probably never saw Gnomio and Juliet, which is the preceding film to Sherlock Gnomes. But you really don't have to see that movie to understand this film's plot. It's about garden ornaments that go missing, and Gnomeo (voiced by James McAvoy) and Juliet (voiced by Emily Blunt) hire Sherlock Gnomes (voiced by Johnny Depp) to find out why.
The film is fine, and the story is zippy enough, but the one aspect that Sherlock Gnomes might have over Trolls World Tour is the music, since many of the songs are from Elton John's back catalogue. So if you love Elton John (And who doesn't?), then you'll at least dig the soundtrack while your kids enjoy the story.
Stream it on Hulu
Leap!
If your kids like big musical numbers, then they also likely enjoy dancing, which makes Leap! a perfect choice for them. It's about an orphan named Felicie (voiced by Elle Fanning) who desires to be a ballerina and actually gets her wish when she's mistaken for somebody else and becomes a student at a famous ballet house in Paris. And while there isn't any singing, there are dance routines set to popular music, so your kids will probably dig that.
Plus, the story takes place in the 1880s, so it can almost be a history lesson (the Statue of Liberty is being constructed toward the end of the movie) if you feel like doing the research.
Stream it on Netflix
Teen Titans Go! To The Movies
One thing I love about the Trolls movies is that they're often irreverent and silly, with some jokes going right over kids' heads. And that's why I think Teen Titans GO! to the Movies might actually be the only movie on this list that you'll probably like more than your kids. That's not to say that your kids won't also find it funny, since it sometimes has a Spongebob quality to it, but some of the jokes and the songs (and they're such great songs) will probably make you laugh a lot more than your little ones.
Like Lego Batman, the film is self-referential, with the plot even getting kickstarted because the members of the Justice League criticize the Teen Titans since they don't even have their own movie, which leads them to want to want their very own blockbuster. Please, just watch this movie. You won't regret it.
Stream it on HBO
Tangled
Tangled often gets forgotten since it's B.F. (Before Frozen), but that shouldn't hold it back because Tangled is arguably a more interesting film. It's about Rapunzel (voiced by Mandy Moore), who is trapped in a tower, but then, because of outside circumstances, leaves the tower and goes on an adventure with a handsome thief named Flynn Rider (voiced by Zachary Levi).
Like Moana, the music in Tangled is exceptional, and you and your kids will enjoy all the many twists and turns in the movie. And your kids must like twists and turns since Trolls World Tour is kind of all over the place, amirite?
Stream it on Disney+
Hotel Transylvania 3: Summer Vacation
The Hotel Transylvania series has always been silly. Taking classic monsters like Dracula, the Wolfman, and Frankenstein's monster and defanging them has pretty much been its entire conceit. And while there is no singing in these films, the interesting characters are sure to glue fans of Trolls to the screen.
The third movie takes place on a cruise ship as Dracula needs to unwind from his duties, only to learn that the ship is being piloted by the Van Helsing family, which famously hunts monsters. And even though there isn't any singing in this movie, the end of the flick has a pretty boss techno number, similar to the intro of Trolls World Tour.
Stream it on Netflix
The Secret Life Of Pets 2
Similar to Hotel Transylvania, The Secret Life of Pets series doesn't use music to tell its stories. But the characters are colorful and memorable, just like the cast of Trolls.
The sequel concerns the Jack Russell Terrier Max (voiced by Patton Oswalt) and his now-buddy Duke (voiced by Eric Stonestreet) going to a farm where they encounter an alpha dog named Rooster (voiced by the always gravely Harrison Ford). But unlike the first movie, the story of this one is disjointed and broken up into two separate stories that converge in the end with Snowball the rabbit (Kevin Hart) and Gidget the Pomeranian (Jenny Slate) having their own adventure. It's a fun time, and one fans of Trolls will love.
Stream it on Netflix
Trolls Holiday
Ffinally, if your kids just can't get enough of Trolls, then there's always the half hour Christmas special, Trolls Holiday. Queen Poppy (Anna Kendrick) wants to bring joy to her best friend, Bridget the Bergen (voiced by Zooey Deschanel), and she plans to do it by introducing the Bergens to their massive amount of troll holidays, since the Bergens don't have any holidays. Antics ensue.
It's your typical Troll fare, but your kids will of course love it because… well, Trolls.
Stream it on Netflix
Those are the picks. I also could have included movies like The Lego Movie 2: The Second Part and The Angry Birds Movie 2, but I figured that 10 were enough picks to get your kids to pull themselves away from Troll World Tour. If anything, at least these ten picks can give you a break for a little while.
Your Daily Blend of Entertainment News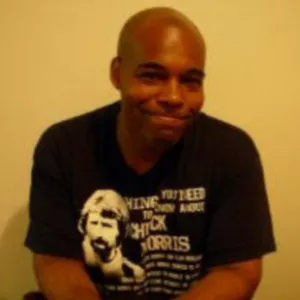 Rich is a Jersey boy, through and through. He graduated from Rutgers University (Go, R.U.!), and thinks the Garden State is the best state in the country. That said, he'll take Chicago Deep Dish pizza over a New York slice any day of the week. Don't hate. When he's not watching his two kids, he's usually working on a novel, watching vintage movies, or reading some obscure book.