Spike Lee's Most Socially Relevant Movies, Ranked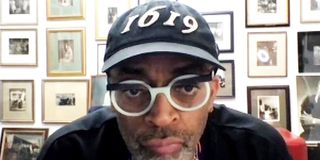 As I said in a previous article, I love Spike Lee. His films often challenge not only the medium of film, but also culture in general. From Do The Right Thing to BlacKkKlansman, Spike Lee has always had something important to say. And while he's had a few missteps over the years, one thing that nobody could ever call Spike Lee is boring.
But here's the thing. With such a long list of films under his belt, some of his movies have been more socially relevant than others. Sure, I love films like 25th Hour and Inside Man. Hell, I even love Summer of Sam (but not so much his Old Boy remake). But those movies are more—I don't want to say popcorn fluff—but more populist pictures than films that really try to address a major issue. So that's what this list is for. Here are Spike Lee's most socially relevant movies, ranked. And hey, when you're done reading this list, do the right thing, and leave a message in the comment section.
10. Crooklyn (1994)
Crooklyn isn't really all that "socially relevant" compared to many of the other films on this list. But it did something that many other films weren't doing back in 1994, and that's showing a depiction of a black neighborhood without trying to be all preachy or having some grand message about it. Delroy Lindo plays a struggling musician, and his desire to bolster his career impacts the whole family financially.
But the true star is Troy, played by Zelda Harris. She takes over the matronly responsibility of the family once her mother gets cancer. It's a role that humanizes a black neighborhood much more than a lot of the gangster epics of the 1990's were doing. And that in itself is kind of revolutionary.
9. Da 5 Bloods (2020)
The newest Spike Lee joint as of this writing, Da 5 Bloods tackles Vietnam movies from a black perspective, painting a picture of the war from a different angle than any other Vietnam movie in the past. Running underneath the whole treasure hunting plot is a story about both oppression and repression, and it's mostly found in Delroy Lindo's stunning performance.
The only thing holding Da 5 Bloods back is that it's so much more of a commentary on Vietnam movies in general than the black experience in Vietnam. But it's still really good, of course. It's Spike Lee at his best and I much prefer it to Miracle at St. Anna.
8. She's Gotta Have It (1986)
Tracy Camilla Jones stars as a woman seeing three men. To her, monogamy is a form of slavery, and she doesn't see why she has to choose a partner. And while the movie is marketed as a comedy, it goes into some dark territory. And then, there's the rape scene, which robs the movie of a lot of its good will. But still, everything around that is pretty potent.
Especially for this being Spike Lee's first feature-length film. It was pretty bold to challenge sexual norms back in 1986. The show was pretty damn good, too.
7. Chi-Raq (2015)
Chi-Raq is a weird movie, but a worthy one. Taking its ideas from the Greek play, Lysistrata, Chi-Raq is about a woman named Lysistrata (played by Teyonah Parris) who is fed up with gang violence, and has motivated other women in her neighborhood to give up sex with their men to get them to stop fighting.
Tackling gang violence in Chicago is a pretty audacious move. Especially since it's a black take on what is spurring all the violence in the first place. It was a controversial film upon its release, but would it be a Spike Lee joint if it wasn't?
6. School Daze (1988)
On its surface, School Daze is mostly about warring fraternities and sororities at an historically black college. But underneath it all is the college experience from a black perspective. It tackles ideas of activism and working toward getting ahead, but also what it means to be black in a society where unity can be seen as a detriment. And like She's Gotta Have It, it also takes a look from a female perspective. It was a definitely ahead of its time.
So much so that we likely wouldn't have a show like A Different World or Dear White People without it. Wake up!
5. Get On the Bus
If Road Rules was a movie featuring black men, it would be Get on the Bus. A variety of different black men heading to the Million Man March bicker and argue with each other over issues of race, class, sexuality, religion, and everything else in-between.
Get on the Bus is also great because it shows an entirely unvarnished look at black people without shying away from the darker side. It's not Spike's best movie, but it's close.
4. Jungle Fever (1991)
Starring Wesley Snipes as a character having an extramarital affair with a white woman, Jungle Fever feels ahead of its time and a little dated at the same time. It deals with the perception that the black community often has about dating outside of your race, and it's a movie that doesn't make anybody look good. Plus, Samuel L. Jackson has a knock-out performance as a crack addict.
Jungle Fever deals with a touchy subject in an honest way, which is why it still works today.
3. BlacKkKlansman (2018)
Tackling racism head on, BlacKkKlansman pulls no punches with its approach to showing off the darker side of America. But it does so deftly in a way that only Spike Lee can pull off by showing the inner conflict of how a black man can reconcile being a police officer in the face of racism. But it also shows how the only way to actually combat racism might be through the system itself.
BlackKklansman is elevated over a lot of Spike's other films because of that stunning ending that parallels today's times. Bold move, Spike Lee. Bold move.
2. Bamboozled (2000)
Bamboozled is Spike Lee's hidden gem. By tackling America's perception of black people both in the past and in the then hip-hop crazed present, Bamboozled is all about how the minstrel show of yore hasn't really changed all that much. It's just changed its make-up a little bit.
Bamboozled works so well because the satire is just so dead on and piercing. It also shows how black people have somewhat openly invited some of the images that are perpetuated in today's society, giving no clear solution on how to fix the problem. It's a funny movie, but a cringy one, too, just as all good satire should be.
1. Do the Right Thing (1989)
Do the Right Thing will probably always be Spike Lee's best movie. It's got it all—humor, heart, heartache, and searing commentary. It shows a neighborhood on the brink of exploding. The people living there just don't know it yet. But it sure is hot.
Do the Right Thing is just as --if not more-- powerful today than it was back in 1989. And with the events happening now, it probably speaks to today's time more than any other movie currently being produced. Spike Lee kept his ear to the ground and gave us this masterpiece of cinema in the process.
And those are the most socially relevant movies of Spike Lee's career. But what do you think? Were there any that I left off? Please let me know in the comments.
This poll is no longer available.
Your Daily Blend of Entertainment News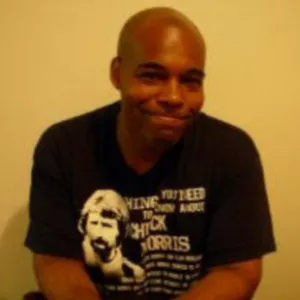 Rich is a Jersey boy, through and through. He graduated from Rutgers University (Go, R.U.!), and thinks the Garden State is the best state in the country. That said, he'll take Chicago Deep Dish pizza over a New York slice any day of the week. Don't hate. When he's not watching his two kids, he's usually working on a novel, watching vintage movies, or reading some obscure book.