8 Great Eddie Redmayne Performances You Might Have Missed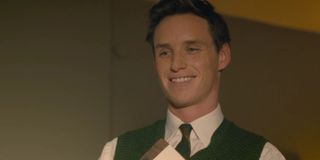 Eddie Redmayne may seem like he came out of nowhere when he won the 2015 Academy Award for his portrayal of Stephen Hawking in The Theory of Everything, and you may have wondered who is the man behind this Newt fella when he starred in the Fantastic Beasts and Where to Find Them franchise. Redmayne may have seemed like a fresh faced newbie with a lot of luck, but he had been modeling and acting for over 10 years when he became an Oscar winner.
Redmayne has built an impressive resume over the last decade working with big names like Natalie Portman, Hugh Jackman, Michelle Williams, Kristen Stewart, and Sean Bean. He's appeared in period pieces, modern classics, indie films, and so much more. Redmayne has also been in a slew of big projects like Les Miserables, The Danish Girl, and Jupiter Ascending, but he's done some of his best work in films that you may have never seen.
Eddie Kreezer - Hick
Hick stars Chloe Grace Moretz, Eddie Redmayne, and Blake Lively. It's about a young girl named Luli (Chloe Grace Moretz) who has been neglected by her family, so she decided to run away. While on the road, she meets a series of characters, but Eddie (Eddie Redmayne) and Glenda (Blake Lively) play the most significant roles in her runaway story.
Redmayne has to drop his British accent and add a Southern one for this role. Eddie is a character who is dangerous, wounded, crazy, vulnerable, longing to be loved, and twisted. Redmayne gives one of his best performances in this role, easily showcasing all these sides of Eddie, and more, with simple gestures, looks, and delivery of his lines. You can't help but be drawn to Eddie.
Gordy - The Yellow Handkerchief
Ex-con Brett (William Hurt) hitches a ride with teens Martine (Kristen Stewart) and Gordy (Eddie Redmayne). He's traveling to see his ex-wife May (Maria Bello). The Yellow Handkerchief puts each of these characters on a journey of self-discovery and romance.
Redmayne's Gordy is awkward, smart, and a bit naive. It's apparent why this character might annoy others his age, especially Martine, but also be a bit charming once you get to know him. The Yellow Handkerchief is as much about May and Brett's past love, as it is about Martine and Gordy's new love story.
Colin Clark - My Week With Marilyn
Eddie Redmayne stars opposite Michelle Williams in My Week with Marilyn, a movie about filmmaker and writer Colin Clark's encounters with the legendary Marilyn Monroe. The movie centers on the shooting of the film The Prince and the Showgirl.
Redmayne gives an excellent performance as Colin Clark, a young man who finds himself working on a big Hollywood film and meeting one of the most famous actresses at the time. He is a character who is mesmerized by Marilyn, but also gets to see her vulnerability and struggles to fit in a box set forth for her by Hollywood and men. The story is mainly told from Colin's perspective so we see Marilyn how he saw her, a force of nature who also happens to be a wounded human.
Jack Jackson - The Pillars Of The Earth
The Pillars of the Earth was the eight-episode TV miniseries adaptation of Ken Follett's beloved book of the same name.The show follows a string of characters during the 12th century, and the events mainly focus on the drama that comes with the construction of a cathedral in Kingsbridge.
Most of the events surrounding Eddie Redmayne's Jack involves his forbidden love story with Lady Aliena (Hayley Atwell). As with any good love story about two young people, it involves passion, secret meetings, dance sequences, and so many obstacles thrown their way. Redmayne captures Jack's drive, purpose, and undying love for Aliena.
Dug - Early Man
Redmayne voices the character Dug in the animated movie Early Man. The film depicts a group of cavemen and cavewomen who have to regain their land by taking on viking-esque invaders in a futbol (aka American soccer) match. Early Man's voice cast includes Tom Hiddleston, Maisie Williams, Timothy Spall, Rob Brydon, and Richard Ayoade.
Eddie Redmayne slightly distorted his voice to sound a bit younger as the young caveboy Dug. Dug is a hopeful character who really wants to lead his tribe to victory. Redmayne uses his voice acting skills to display the wonder and hopefulness that Dug displays almost throughout the entire film.
James Glaisher - The Aeronauts
In The Aeronauts, Eddie Redmayne portrays real life meteorologist James Glaisher. The film follows Glaisher's balloon ride journey with pilot Amelia Wren (Felicity Jones). Glaisher seeks to reach the highest aptitude humanly possible in the pursuit of science and knowledge. This action packed drama takes the duo to new heights and new levels of danger.
Much of The Aeronauts action takes place while in the sky, and with only Jones and Redmayne on screen for most of the film, they have to carry the story. Both actors bring you in with them as they're compelled to continue this quest, even in the face of almost certain death. Eddie Redmayne's Glaisher embodies a man who so badly wants to go as far as possible, even if it costs him everything. Jones and Redmayne team up once again, and they once again showcase their stellar on-screen chemistry.
Angel Clare - Tess Of The d'Urbervilles
In this adaptation of the Thomas Hardy classic, Tess of the d'Urbervilles, Gemma Arterton played the lead role and Eddie Redmayne took on the role of Angel, the object of Tess's affection. Tess of the d'Urbervilles at its core is a story about society's obsession with purity when it comes to women, and the damage it can have on lives.
Angel is the worst, but Redmayne gives the character the sweetness needed to see why Tess could fall for him. He also gives the character layers that shows how he plays just as big of a role in the eventual demise of Tess as the other men in her life. His character partly represents the double standards put on women when it comes to sexuality.
William Stafford - The Other Boleyn Girl
The Other Boleyn Girl is a historical fiction story about the marriage of Anne Boleyn (Natalie Portman) and Henry VIII (Eric Bana), and his affair with Anne's sister Mary Boleyn (Scarlett Johansson).
Eddie Redmayne has a very small, but important role in The Other Boleyn Girl. He plays William Stafford, the eventual husband of Mary Boleyn. He's her second husband. The character doesn't come from the same nobility as the Boleyn family, so picking him means Mary would also give her aristocratic lifestyle.
Eddie Redmayne is an actor who just gets better with each new role. He is the type of actor I love to watch, because his passion comes through in every performance. He embodies these characters, brings them to new heights, and takes you on the journey along with him. I truly believe he could play any character.
This poll is no longer available.
Your Daily Blend of Entertainment News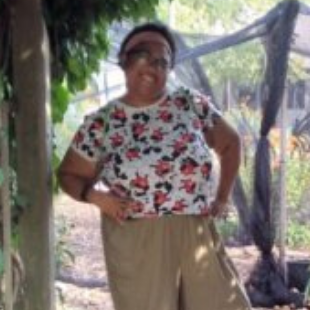 Spent most of my life in various parts of Illinois, including attending college in Evanston. I have been a life long lover of pop culture, especially television, turned that passion into writing about all things entertainment related. When I'm not writing about pop culture, I can be found channeling Gordon Ramsay by kicking people out the kitchen.