Amber Heard Claims Johnny Depp Dangled A Dog Outside A Car, Among Other Accusations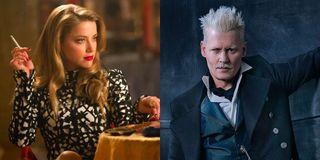 Johnny Depp's big libel case against The Sun's parent company kicked off this week and already the testimonies and recollections have been a lot. First and foremost, we've heard from Amber Heard that Johnny Depp once dangled her dog outside of a car. Yes, one of the dogs that was involved in the immigration to Australia scandal a few years back.
The story goes like this: According to Amber Heard, Johnny Depp was set to film a documentary with Keith Richards of The Rolling Stones one day (this never came to fruition) and was in a foul mood. This was likely exacerbated by the fact that he was drunk and high, according to Heard's story. Whilst being driven to meet up with the rock 'n' roll star, Depp allegedly held one of Amber Heard's two dogs, a terrier named Pistol, out of the car window. It is reported he also chose to "howl" like a dog during the car ride, finding the whole experience amusing.
This narrative was reported in court by The Sun's lawyer Sasha Wass QC. Johnny Depp was given the opportunity to respond to the claims, to which he stated:
Per the stories the High Court has heard (via the Evening Standard), not only did Depp allegedly hold Amber Heard's dog out a window, he also allegedly slapped his then-wife three times during another incident. Amber Heard has also accused Depp of reckless drug and alcohol abuse. Johnny Depp has admitted to using drugs and drinking during their marriage, though he has disagreed with Heard that he has "a Jekyll and Hyde character" as she has claimed.
Allegations such as these are at the heart of the case and The Sun is seeking to prove that the time the outlet called Johnny Depp a "wife beater" was not false. Meanwhile, even in court this week Johnny Depp has insisted there was no wrongdoing and that the slapping and other events as detailed by Amber Heard are stories she made up to suit a #MeToo narrative which at that time was a focal point in Hollywood. For his part, Johnny Depp has claimed much of what Amber Heard has said about him in public is false. He has asked questions about the money she claimed to donate after their divorce settlement and has been defended by various friends and coworkers in his life.
This is the same sort of back-and-forth narratives the two celebrities have been engaging in for months as both Amber Heard and Johnny Depp have worked their way through the court system. The two formerly married actors have a separate court case from the U.K. libel case wending its way through the Virginia court system as well.
We'll likely be hearing more from famous names soon. Amber Heard is also a part of this U.K. case and will be testifying Friday of next week. She'll be among several of Johnny Depp's exes who are expected to appear as part of the libel case.
Your Daily Blend of Entertainment News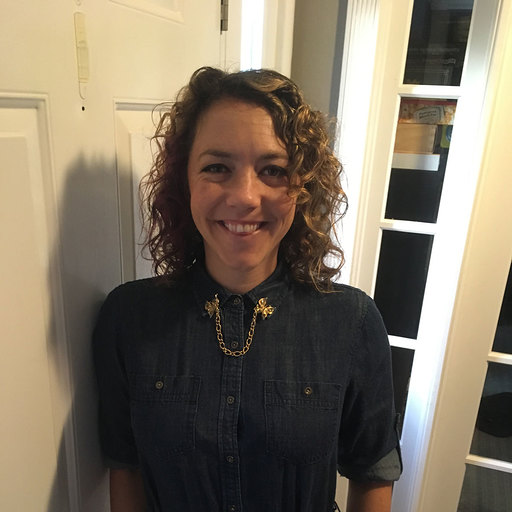 Reality TV fan with a pinch of Disney fairy dust thrown in. Theme park junkie. If you've created a rom-com I've probably watched it.