Drag Queen Legend Divine's 5 Best Performances, Ranked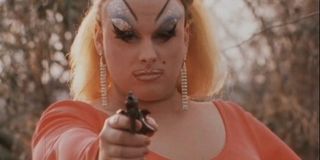 There has never been, nor will there ever be a drag queen as flashy, trashy, and filthy as the late great Divine. Born Harris Glenn Milstead in 1945 in Baltimore, Maryland, Divine was known for his outlandish film appearances and public displays of wholesome filth from the mid-1960s to his untimely death just weeks after the release of Hairspray in early 1988.
Over the course of his unparalleled career, Divine appeared in a number of the cult classic films as well as countless public stunts and drag performances all around the world. But it's those moves made under the direction of fellow Baltimoreon John Waters, who helped Harris Milstead become a global phenomenon in the early 1970s and beyond. So, as we celebrate the groundbreaking career of one of cinema's most unique voices, let's take a look at Divine's five best performances. And don't you worry, Pink Flamingos and all its glory is on this unsavory and beautifully depraved list.
5. Multiple Maniacs (1970)
I don't even know where to begin with the 1970 black-and-white dark comedy Multiple Maniacs, but I will tell you that Divine, who takes on the role of the operator of a freak show called The Cavalcade of Perversion, has a "divine" experience with a rosary and a similar encounter with a giant lobster in her descent into madness.
The movie also sees Lady Divine turn from robbing the poor souls who attend her show of madness to killing them when she grows tired of the act. Lady Divine is similar to characters that made the drag queen so famous, so this is a good place to start for those wanting to get the full experience of murder, mayhem, and more smut than anyone knows how to handle. And the recent Criterion Collection remaster makes John Waters' controversial film look better than ever.
4. Female Trouble (1974)
Next on the list is John Waters 1974 cult-classic Female Trouble which the filmmaker dedicated to Charles "Tex" Watson of the Manson Family. The movie centers around high school student Dawn Davenport (played by a ridiculously animated Divine) as she leaves home after not getting the Christmas present she wanted and starts a life of crime.
This movie is just as low-budget as it is low-brow, but that shouldn't take anything away from Divine's performance of the troubled youth who finds herself horribly disfigured after an acid attack and on trial for a series of heinous crimes. Divine also appears as Earl Peterson, a random man who impregnates the delinquent after he picks her up while hitchhiking in this sick and twisted tale of murder, mayhem, and public exhibitions of filth.
3. Polyester (1981)
The 1981 comedy Polyester might have had a larger budget than John Waters' earlier work, but that doesn't mean the obscene director held back on the shock and awe of this sick and twisted story of murder, deceit, and broken families.
Divine stars as Francine Fishpaw, a mild-mannered housewife whose family falls apart in front of her very own eyes. After her husband (an adult movie theater operator), her promiscuous daughter and glue-addicted son abandon her, Francine's life continues to get worse and worse before she can find happiness once again. And unlike Divine's other roles that saw him playing women hellbent on causing as much harm and destruction as possible, Francine just wants to be happy, even everyone around her wants nothing of it. But don't worry, Polyester has plenty of the hallmarks that made the early Waters-Divine collaborations such treats to enjoy.
2. Pink Flamingos (1972)
Next, we have Pink Flamingos, which made for one of the most unsettling, disgusting, and memorable movie experiences of my life. I'll never forget the time a good friend put in an old VHS copy without warning and let the movie play out in front of an unsuspecting audience. In the 1972 midnight movie classic, Divine plays a fictionalized version of himself going under the assumed named "Babs Johnson" and wants nothing more than to be "the filthiest person alive." When a Raymond and Connie Marble come to town claiming they are more deserving of the title, Babs wages a war of pure disgust against the newcomers, which eventually ends with "live homicide" after tar-and-feathering them in front of a news crew.
But the on-air murder is not even the most sensational thing Babs carries out throughout the movie. No, there's a scene in which Babs and her son break into the Marbles' home and lick all of their possessions so that their couches, bed, and other belongings will reject them for not being as filthy as the Johnson family. But the worst of the worst goes to the final moments of the film where Divine (the actress, not the character) picks up a fresh piece of dog poop and puts it in her mouth with the narrator stating that he is not only the filthiest person in the world but also the world's filthiest actress. There's also another scene I just can't even bring myself to talk about.
1. Hairspray (1988)
And finally, there is John Waters and Divine's most-known collaboration the 1998 comedy Hairspray, in which the lovable drag queen trades in his days of murder and mayhem to take on the role of Edna Turnblad, the somewhat kind and overbearing mother of the film's main character Tracy Turnblad (played by Ricki Lake). Though a major departure for both Waters and Divine, Hairspray is filled to the brim with a lot of the chaos that made their earlier films so memorable, this time just in a manner that is more family-friendly. Much like his role in Polyester seven years earlier, Divine's change of pace really shines here, especially when Edna sticks up for Tracy despite her rough edges.
But if you're looking for the madness and depravity exhibited by Divine all those years earlier, look no further than the racist and unlikable TV station owner Arvin Hodgepile, which gave audiences a chance to see Divine without the makeup yet continue to play someone on the evil end of the spectrum. And though the original is often overshadowed by the 2007 remake featuring John Travolta in the role of Edna Turnblad, nothing will ever compare to the presence of the legendary drag queen that was Divine.
Sadly, Divine didn't get to bask in the glory of the attention he received from the mainstream media following the release of Hairspray as the legendary drag queen died in his sleep less than a month after the movie was released. If you would like to know more about the life and career of the man who would become the world's filthiest drag queen then watch I Am Divine on Netflix.
Your Daily Blend of Entertainment News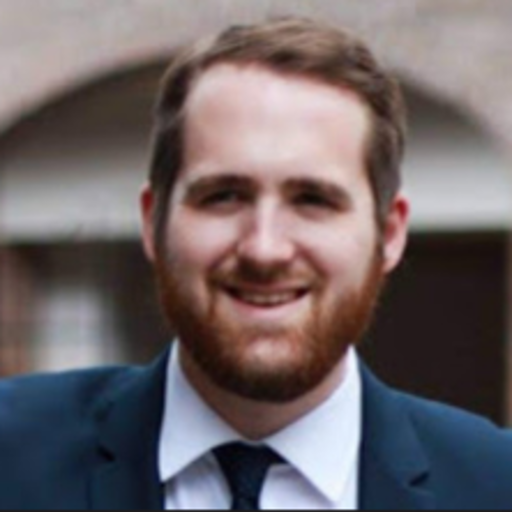 Philip grew up in Louisiana (not New Orleans) before moving to St. Louis after graduating from Louisiana State University-Shreveport. When he's not writing about movies or television, Philip can be found being chased by his three kids, telling his dogs to stop barking at the mailman, or yelling about professional wrestling to his wife. If the stars properly align, he will talk about For Love Of The Game being the best baseball movie of all time.