Once Upon A Time In Hollywood: 15 Cool Behind-The-Scenes Facts About Quentin Tarantino's Movie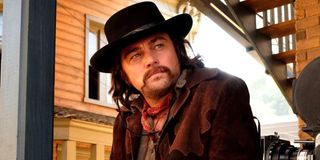 While the central plot is mostly fiction, Once Upon a Time in Hollywood offers an impassioned and in-depth look at the ongoings of the movie industry in the twilight of its Golden Age. For all of the historical behind-the-scenes facts that the film pays reference to, there are plenty more equally intriguing stories from the set of Quentin Tarantino's love letter to cinema.
As the winner of two Academy Awards, including Best Supporting Actor for Brad Pitt's performance as Cliff Booth, the longtime stuntman and loyal friend of fading movie star Rick Dalton (Leonardo DiCaprio), Once Upon a Time in Hollywood was also a critical darling, despite a few notable names who vocally expressed dissatisfaction. It also proved to be a modest commercial success internationally, even without receiving an official release in one country typically crucial for financial returns in the industry.
Care to learn who Once Upon a Time in Hollywood's biggest critics were and where it was banned from? Learn about those bits of trivia and 13 other facts from the dazzling period piece here.
Burt Reynolds Almost Played George Spahn Before His Death
Before The Hateful Eight star Bruce Dern got the role of Spahn Ranch owner George Spahn, screen legend Burt Reynolds was originally cast for the role, but passed away at 82 before he could film his scenes. However, he was still able to leave his own mark on Once Upon a Time in Hollywood by suggesting Bruce Lee's (Mike Moh) remark that Cliff Booth is "kinda pretty for a stunt guy."
Some Dialogue Was Ad-Libbed, A Rarity On Quentin Tarantino Sets
Burt Reynolds is not the only actor who helped created some memorable moments from Once Upon a Time in Hollywood, such as Cliff Booth's profane pep talk to Rick Dalton (a Brad Pitt ad-lib inspired by a real-life experience of his) or the latter character's Lancer mistake and subsequent, and completely improvised, trailer freakout, both of which were Leonardo DiCaprio's suggestions. The inclusion of these on-set changes is surprising, given writer-director Quentin Tarantino's history of preferring to keep things by the book.
Practical Effects Were Used To Recreate 1969 Los Angeles
Quentin Tarantino opted against using CGI for the authentic, Oscar-winning recreation of Los Angeles circa 1969 in Once Upon a Time in Hollywood, claiming that even if the audience did not notice the difference, he would, in conversation with the hosts of CinemaBlend's ReelBlend podcast. The filmmaker also cited scoping out existing Southern California spots with a vintage look, rebuilding actual landmarks and even using miniatures among the tricks used to pull off the illusion in collaboration with production designer Barbra Ling.
Macaulay Culkin Tried Out For Once Upon A Time In Hollywood
There is no telling if the casting of Macaulay Culkin might have distracted from the illusion and we never will know, as his audition was apparently "a disaster." In an interview with Esquire, the Home Alone star did not reveal what part in Once Upon in a Time in Hollywood he read for, but candidly admitted the he would not have even hired himself, before adding, "I'm terrible at auditioning anyway, and this was my first audition in, like, eight years."
Leonardo DiCaprio Aimed An Actual Flamethrower At Real People On Set
One effect from Once Upon a Time in Hollywood that was, surprisingly, also practical is Rick Dalton's flamethrower from The 14 Fists of McCluskey, for which a hesitant Leonardo DiCaprio actually set actors on fire. It took some convincing from co-stunt coordinators Zoe Bell and Robert Alonzo, the latter of which let DiCaprio set him on fire first, before the actor felt comfortable making "fried sauerkraut" out of the stunt crew.
We Almost Saw More Charles Manson in Once Upon A Time In Hollywood
Rick Dalton's flamethrower becomes the film's "Chekhov's gun" when he "burns to a crisp" a follower of Charles Manson, who was portrayed only briefly in Once Upon a Time in Hollywood by Damon Herriman since Quentin Tarantino was forced to [cut the actor's additional footage](https://www.cinemablend.com/news/2478380/looks-like-quentin-tarantino-cut-a-bunch-of-charles-manson-footage-from-once-upon-a-time-in-hollywood...https://www.cinemablend.com/television/2456773/quentin-tarantinos-once-upon-a-time-in-hollywood-lead-will-also-play-charles-manson-on-tv to bring the film down [from more than four hours to under three.](https://www.cinemablend.com/news/2478380/looks-like-quentin-tarantino-cut-a-bunch-of-charles-manson-footage-from-once-upon-a-time-in-hollywood...https://www.cinemablend.com/television/2456773/quentin-tarantinos-once-upon-a-time-in-hollywood-lead-will-also-play-charles-manson-on-tv However, the deleted scene is available on the Blu-ray, and you can see more of Herriman as the infamous cult leader on the Netflix true crime drama Mindhunter.
Rick Dalton's MAD Caricature Became The Real Cover Art For The Magazine's Final Issue
In addition to its depiction of the Manson Family, Once Upon a Time in Hollywood is brimming with historical retrospectives, including a fake MAD Magazine cover featuring a Rick Dalton caricature that actually become a real cover. In fact, the artwork, a parody of Bounty Law (the show within the movie), is the official artwork of the last printed issue of the legendary satirical publication, which you can find a copy of included in the film's Collector's Edition Blu-ray set.
China's Release Of Once Upon A Time In Hollywood Was Cancelled
If MAD Magazine had ever reached official circulation in China, its readers would not have understood the references to Once Upon a Time in Hollywood because the film was never released there. According to initial reports by The Hollywood Reporter, no official reason was given for the movie's Chinese barring, despite originally being scheduled for October 25, 2019, but it is likely the result of one person's notable dissatisfaction over a certain scene.
Bruce Lee's Daughter Was Unimpressed With The Depiction Of Her Father
Shannon Lee, the daughter of Bruce Lee, described her father's depiction in Once Upon a Time in Hollywood to The Wrap as "an arrogant asshole who was full of hot air." Despite attempts to defend the portrayal from Mike Moh, who plays the kung fu movie legend in the film, and Quentin Tarantino, Lee requested that the National Film Administration in China demand the director omit the fight with Cliff Booth for Chinese audiences, which he refused, resulting in the release's cancellation in that country.
Roman Polanski's Had Some Words About Once Upon A Time In Hollywood, Too, Before It Even Came Out
Quentin Tarantino was also slammed for his film's inclusion of Roman Polanski (Rafal Zawierucha), who was married to, and expecting a child with, Sharon Tate (Margot Robbie) at the time Once Upon A Time In Hollywood takes place. The criticism came from the disgraced filmmaker's current wife, Emmanuelle Seigner, who expressed on Instagram, which The Hollywood Reporter translated from French, that the movie represents the industry's unbothered will to capitalize on her husband's tragic story without permission, while also making him a "pariah." This, however, occurred two months before the release of the film, which ends with a fantastic re-imagination of Tate's fate.
Adam West's Daughter, However, Loved Once Upon A Time In Hollywood
Someone who was actually thrilled by how Once Upon a Time in Hollywood paid tribute to her celebrity relative is Nina Tooley, the daughter of late actor Adam West, who is indirectly referenced in conversation by Al Pacino's Marvin Schwarz and appears in a vintage radio ad, featuring the voice of him and Burt Ward in character as Batman and Robin, that plays over the closing credits. Tooley also shared with The Hollywood Reporter that Rick Dalton reminded her of father, who also struggled to find steady work after the cancellation of Batman.
Margot Robbie's Performance Brought Sharon Tate's Sister To Tears
Sharing Nina Tooley's sentiment over Once Upon a Time in Hollywood is Debra Tate, the sister of tragic starlet Sharon Tate, who initially condemned the film upon its mere announcement until Quentin Tarantino personally reached out to her about his intentions. In fact, she would later reveal to Vanity Fair that she was moved to tears while watching a key scene of the film, especially by how Margot Robbie's portrayal captured her sister's best qualities.
John Travolta Found A Historical Error In Once Upon A Time In Hollywood
However, not every detail in Once Upon a Time in Hollywood managed to achieve seamless historical accuracy, as pointed out by a past collaborator of Quentin Tarantino's, actor John Travolta. In an interview with The Wrap, the Pulp Fiction star noted that a 747, which narrator Kurt Russell indicates is the plane Rick Dalton takes home from Italy in August 1969, had been tested in February of that year, but was not used commercially until early 1970. It makes you wonder if Tarantino wishes he had consulted Travolta, a licensed pilot, before writing the scene.
Sharon Tate's Free Movie Plea Is Based On A True Quentin Tarantino Story
While Sharon Tate's bargaining for free entry into her own film, The Wrecking Crew, in Once Upon a Time in Hollywood is not based on fact, it is based on something that really happened to Quentin Tarantino at the Fox Bruin Theater, where said scene also takes place. As he recalled on the ReelBlend podcast, he was taking a date to see 1993's True Romance and, instead of paying, decided to mention he wrote the film when the following happened:
Talk about proving you were one of the integral people who brought a movie to life!
Quentin Tarantino's Theater Is Referenced In Once Upon A Time In Hollywood
Quentin Tarantino has a personal connection to another Los Angeles cinema that receives mention in Once Upon a Time in Hollywood, specifically when Sharon Tate and Jay Sebring (Emile Hirsch) discuss an adult movie premiere taking place at a nearby theater. The theater in question is the Eros, known today as The New Beverly and owned by Quentin Tarantino, who also ran several classic films from the 1960s at the establishment as preparation for the production.
Be sure to check back for additional information and updates on the ninth film by Quentin Tarantino, as well as more inside looks at your favorite movies and TV shows, here on CinemaBlend.
Your Daily Blend of Entertainment News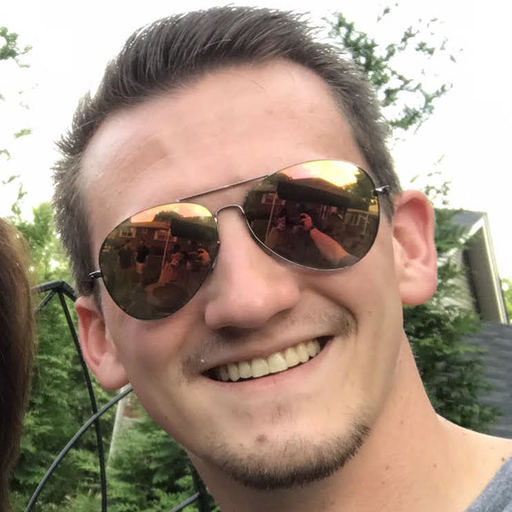 Jason has been writing since he was able to pick up a washable marker, with which he wrote his debut illustrated children's story, later transitioning to a short-lived comic book series and (very) amateur filmmaking before finally settling on pursuing a career in writing about movies in lieu of making them. Look for his name in almost any article about Batman.