What To Watch If You Love The Saw Movies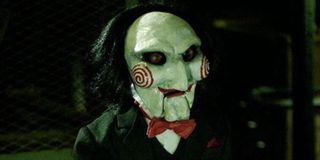 Hello. We want to play a game. Below is an assortment of films that remind us an awful lot about the Saw movies and we believe would be the perfect addition to any horror fan's watchlist. All of them are either available to stream or rent. Can you survive them all?
In 2004, the feature-length debut of the dynamic horror duo of writer Leigh Whannell and director James Wan kicked off one of the most enduring franchises of the genre and also brought the "torture" subgenre to the mainstream. However, that is a bit of a misnomer as, despite its obvious grueling and exploitative appeal, Saw is best described as a thrilling fable in which individuals of questionable morals themselves must endure a series of grisly mind games with deadly consequences.
You think that Jigsaw's reign of terror is still on hold with the release of Spiral delayed until May 2021? It's not on hold, but can still continue now with these 14 movies that mirror the psychological and visceral appeal of the Saw franchise. Let the games begin.
Hostel (2006)
Three friends on a European getaway discover the inexpensive lodging facility at which they choose to stay is a front for a trading scheme that allows big spenders to live out their own sadistic fantasies on innocent people when the vacationing trio are put up for sale.
Why It's A Good Option for Saw Fans: The sophomore feature of writer and director Eli Roth, Hostel, is one the first films to cash in on the trend the Saw unintentionally started in the most definitive sense with some of the most treacherous depictions of torture ever put to film.
Stream Hostel on HBO Max here.
Audition (1999)
A recently widowed man (Ryo Ishibashi), per his film producer friend's recommendation, stages a movie casting call in hopes of finding a new lover, but the woman who captures his heart (Eihi Shiina) turns out to be interested in taking even more than that for herself.
Why It's A Good Option for Saw Fans: While the aforementioned Hostel outdoes Saw in terms of explicit carnage, pre-dating both films is Audition, Takashi Miike's acclaimed Japanese thriller that, is more than likely the most challenging film of those three.
Stream Audition on Shudder here.
Would You Rather (2012)
A woman (Brittany Snow) desperate for money to save her ill younger brother's life accepts a dinner party invitation from a wealthy man (Re-Animator star Jeffrey Combs) promising financial compensation to anyone willing to compete in his own horrifying twist on a classic childhood game.
Why It's A Good Option for Saw Fans: Those who enjoy the Saw movies particularly for its psychological appeal will find nothing short of that in Would You Rather, a dizzying series of increasingly horrifying challenges that forces you to ponder the painstaking lengths you would go for a big payout.
Stream Would You Rather on Netflix here.
Compliance (2012)
A fast food restaurant manager (Ann Dowd) puts her innocent employee (Dreama Walker) through rigorous humiliation as instructed by a stranger on the phone (Pat Healy) whom she believes is a police officer accusing the young woman of theft.
Why It's A Good Option for Saw Fans: From The Hunt director Craig Zobel, Compliance is a psychological thriller that uniquely challenges the viewer to wonder how easily they could be manipulated into putting another person through torturous circumstances, made even more shocking by the realization that the story it inspired is true.
Stream Compliance on Tubi here.
Green Room (2016)
After playing a gig at a road house lurking with neo-Nazis, an indie punk band engages in a struggle to plan a safe escape from their dressing room after witnessing a murder backstage.
Why It's A Good Option for Saw Fans: Jeremy Saulnier, the twisted mastermind behind Murder Party and bleak Blue Ruin, may have hit his ultimate landslide of challenging filmmaking with Green Room, in which main villain Patrick Stewart pits the late Anton Yelchin and his bandmates in a fight for survival that even Jigsaw might cower to.
Stream Green Room on Netflix here.
The Collector (2009)
After breaking into his latest employer's home in order to pay a debt for his ex-wife, a handyman and former thief (Josh Stewart) discovers that he is not alone and the additional intruder has turned the house into an inescapable death trap.
Why It's A Good Option for Saw Fans: For every person who appreciates the Saw films on a psychological level, there are even more who anticipate each new installment for the increasingly elaborate mechanical traps, and The Collector, an under-appreciated modern horror in which the titular villains sets a plethora of inventive killing machines and devilish pranks around the house for no other reason than to make you squirm.
Stream The Collector on Shudder here.
Circle (2015)
After waking up in a dark, mysterious chamber with no memory of how or knowledge of why, 50 strangers discover that only one of them is destined to make it out alive and the decision of whom rests in their hands.
Why It's A Good Option for Saw Fans: Circle, an intriguing sci-fi chiller in the tradition of Cube or The Platform, borrows much of its central themes from the philosophies of Jigsaw in how it forces ordinary people who face their humanity in a most traumatic fashion, just with less blood.
Stream Circle on Netflix here.
The Belko Experiment (2005)
A normal day on the job becomes a battle royale after a large group of office employees become locked inside their office building as guinea pigs in a test of how far a human being will go become the last person standing.
Why It's A Good Option for Saw Fans: If the most recently mentioned film, Circle, would prove not bloody enough for you, The Belko Experiment, an intense parable from the mind of James Gunn that examines the dangerous primal instincts the corporate lifestyle can imbue, should most definitely do the trick.
Rent the Belko Experiment on Amazon here.
The Poughkeepsie Tapes (2009)
A large collection of video cassettes found inside an abandoned house provides visual evidence of one of the most notorious criminals in a small New York town, filmed by the assailant himself.
Why It's A Good Option for Saw Fans: One topic that the Saw films do not touch upon as heavily as they could is the psychological effects of captivity, which is a central theme of The Poughkeepsie Tapes, considered by many as one of the most memorable found footage films of all time in particular for its disturbingly authentic depiction of such phenomena.
Stream The Poughkeepsie Tapes on Amazon Prime here.
Unfriended (2015)
A group of high school seniors find they have an uninvited guest in their online video chat and begin to indulge in the stranger's titillating tricks begin to show signs of a sinister intent.
Why It's A Good Option for Saw Fans: Jigsaw would have been proud of how the antagonist of Unfriended, one of Blumhouse's most pleasant surprises, teaches the cast a valuable lesson in humility through some pretty wretched cyber trolling in this intense found footage favorite told in real time and all from the main character's computer screen.
Stream Unfriended on HBO Max here.
The Game (1997)
A lonely San Francisco banker (Michael Douglas) receives an unusual birthday present from his long lost younger brother (Sean Penn): enrollment into a dangerously elaborate challenge that puts his life into jeopardy.
Why It's A Good Option for Saw Fans: While claustrophobia is a recurring element the Saw films, The Game, directed by David Fincher, feels like how Jigsaw might operate from outside of his disclosed chambers and kept his victims bound to his treachery with the influence of paranoia in lieu of chains.
Rent The Game on Amazon here.
The Purge (2013)
In a near future in which all crime is legal from sundown to sunset once each year, a home security salesman (Ethan Hawke) and his family find themselves stalked by one particular murderous gang after giving shelter to their target during the lawless night in question.
Why It's A Good Option for Saw Fans: Like Saw, The Purge is another film that kicked off a horror franchise best known for its exploitative violence, but the first installment, arguably, makes the strongest case for its dark commentary on human nature.
Rent The Purge on Amazon here.
Funny Games (1997)
A pair of young, seemingly innocent men intrude on a family's vacation to see how far they can endure their own malevolent ideas of "fun."
Why It's A Good Option for Saw Fans: This European classic of gripping suspense, that writer and director Michael Haneke would remake for American audiences himself 10 years later, pits its characters with horrific tasks much like Saw, but Funny Games a more arduous challenge to the viewer, pondering how they would react to such sinister acts if their whole family was involved.
Stream Funny Games on HBO Max here.
Dogtooth (2009)
A Greek married couple that redefine what it means to be an overprotective parent go to extreme lengths to isolate their three grown children from the world outside their house (and reality itself).
Why It's A Good Option for Saw Fans: One could make the argument that the form of torture depicted in Dogtooth, quite possibly the most sickening and twisted of Yorgos Lanthimos' many dark satires, is a worse fate than anything in Jigsaw's bag of tricks as the three siblings the story revolves around are not even aware the psychological harm consuming their lives.
Stream Dogtooth on Shudder here and Tubi here.
Congratulations. You are still alive. Most people would have moved onto another article covering a whole new topic, but if there are other movies we did not mention that remind you of Saw, let us know in the comments and be sure to check back for additional information and updates on the popular horror franchise, as well as even more chilling recommendations to stream or rent, here on CinemaBlend.
Your Daily Blend of Entertainment News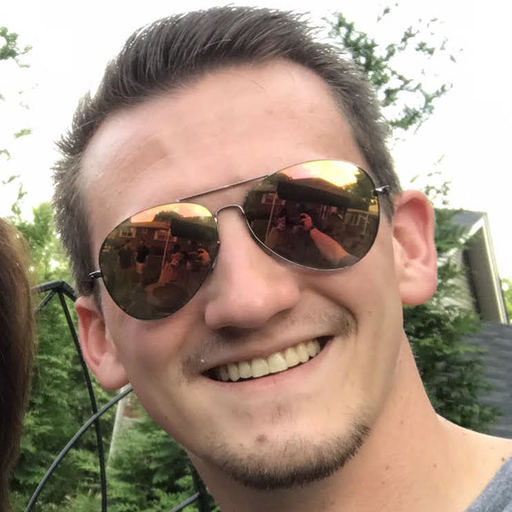 Jason has been writing since he was able to pick up a washable marker, with which he wrote his debut illustrated children's story, later transitioning to a short-lived comic book series and (very) amateur filmmaking before finally settling on pursuing a career in writing about movies in lieu of making them. Look for his name in almost any article about Batman.