The Best Tim Allen Movies, Ranked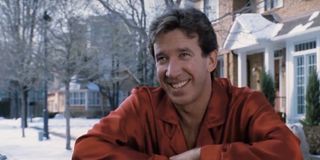 Tim Allen is mostly known for his career-defining television roles like Tim "The Tool Man" Taylor on Home Improvement or more recently as Mike Baxter on Last Man Standing, but besides being one of the biggest names in the history of sitcoms, Michigan's favorite son isn't a novice when it comes to the world of feature films. Since he first appeared on screen more than 30 years ago, there have been some great Tim Allen movies that have brought the laughs and truckloads of cash along the way.
For every Joe Somebody or The Shaggy Dog, Tim Allen has given the world family classics like The Santa Clause, pulled off a Star Trek parody in Galaxy Quest years before Seth MacFarlane tried his hand at the format, and been a part of one of the most successful and revolutionary animated film series in Toy Story. But there's also another side of the often outspoken comedian-turned-actor, one that shows a certain darkness like the one found in films like Big Trouble and Who Is Cletis Tout? and so much more. So before we get too carried away with those death hoaxes involving Allen, let's take a look at his best movies…
10. Wild Hogs (2007)
The biker comedy Wild Hogs starring Tim Allen, John Travolta, Martin Lawrence, and William H. Macy isn't the best movie in the world, but that didn't stop it from bringing in $253 million at the box office when it road into town in 2007. It's not the best Tim Allen movie but Wild Hogs does have a certain charm to it, which is probably why I've caught bits and pieces of it on FX countless times. There's just something charming about watching old friends hanging out, having a good time, and burning rubber across the American Southwest. Oh, and the Extreme Makeover: Home Edition ending where the Del Fuegos biker gang gets a new clubhouse is by far one of the funniest things you'll see all day. Just watch this clip without dying with laughter as Ray Liotta's Jack busts into a fit of tears.
9. Christmas With The Kranks (2004)
Ten years after appearing in his breakout Christmas movie (more on that later), Tim Allen returned to the genre with the 2004 holiday offering Christmas with the Kranks. Alongside Jamie Lee Curtis, Allen gives an over-the-top performance as Luther Krank, an empty nester who decides that his days of spending a fortune on holiday decorations are over, only to become ostracized by his neighbors and their bounds of Christmas cheer. Add in physical humor like when Luther sprays down his walkway to freeze over and a scene that makes Tim Allen look like he was hanging out with his younger self (like from the infamous October 1978 mugshot), and you have an amusing descent into madness. And while it lacks some of the organic comedy found in some of his previous efforts, Allen is firing at all cylinders here.
8. For Richer Or Poorer (1997)
Tim Allen was in the twilight years of Home Improvement when he appeared alongside Kirstie Alley as a wealthy couple who go into hiding after they learn that their once-trusted accountant embezzled millions of dollars and put everything on them in For Richer or Poorer. After making a quick escape from their New York City residence, they find themselves stuck in an Amish community in nearby Pennsylvania and get into all sorts of shenanigans. Watching the couple that was inches away from getting a divorce work out their issues while hiding their identities and fleeing IRS agents makes for a rather amusing comedy that follows the same format of so many similar movies from 1997. Also, having Wayne Knight (Newman!!!) as the crooked accountant earns the movie some points.
7. Jungle 2 Jungle (1997)
Less funny man and more curmudgeon, Tim Allen's Michael Cromwell spends most of the weird 1997 family comedy Jungle 2 Jungle annoyed and a little angry about dealing with his 13-year-old son Mimi-Siku (Sam Huntington) once he realizes that the boy has spent the first part of his life in a South American tribe. The movie doesn't hit the highs as the French film Un indien dans la ville (Little Indian, Big City) on which it was based, but that's not to say that watching Michael and Mimi-Siku learn to love one another as the young boy trades the rain forest for the jungle that is New York City. There are quite a few hilarious scenes sprinkled throughout the movie, most of which come from Michael learning to use his son's tribal tools (like the blowdart) in an attempt to better know his son.
6. Redbelt (2008)
Okay, Redbelt isn't technically a Tim Allen movie, but the actor does have a pivotal role in the 2008 martial arts drama starring Chiwetel Ejiofor (who's shockingly not playing a villain here). In the movie, Tim Allen plays Chet Frank, an aging Hollywood action star who is saved by Eijofor's Mike Terry and avoids disaster at crowded night club. The two form a strong bond after the incident and Chet helps Mike get a pretty good gig as a producer and stunt coordinator on the set of his latest picture. Though not in much of the movie, it's still refreshing to see Allen play a character that's not turning into a dog or coming off as a caricature instead of the living, breathing, fully realized person.
5. Who Is Cletis Tout? (2001)
In the years following the conclusion of Home Improvement, Tim Allen found himself taking part in several neo-noir crime films, like the 2001 comedy Who is Cletis Tout? in which he plays a hitman sent to kill the titular character who happens to be another criminal by the name of Finch (Christian Slater) assuming his name. The majority of the movie is told through a series of flashbacks where Finch tries to explain how he came to take on the identity of a man wanted dead by the mafia. Despite a strong cast that also included Richard Dreyfuss, Porti de Rossi, and RuPaul, the movie failed to strike a chord with audiences and critics alike and is often forgotten. Nonetheless, Who is Cletis Tout? remains a clever and rather funny take on the genre.
4. Big Trouble (2002)
A lot of people haven't heard of Tim Allen's other neo-noir comedy Big Trouble, and that's not because it's a bad movie, which it isn't. The reason the Barry Sonnenfeld-directed comedy with a cast that includes Rene Russo, Stanley Tucci, Ben Foster, Zooey Deschanel, Tom Sizemore, and so many others has been lost to time is the fact that it had to abandon its original release date due to the attacks on September 11, 2001. Big Trouble features a comedic scene in which a nuclear device is snuck onto a plane, something that wouldn't fly in the weeks following the devastating attacks. Despite this, the story about how a mysterious suitcase brings a group of broken people together (and a lot of dicey situations) remains one of the most clever and hilarious comedies of the era. Just look out for those toads.
3. The Santa Clause (1994)
Besides a small role as a baggage handler in the 1988 drug drama Tropical Snow, Tim Allen's first appearance in a feature film came in 1994 with the instant holiday classic The Santa Clause. The actor was already an established star at this point thanks to Home Improvement, but his performance as shrewd businessman and divorcee Scott Calvin who becomes Santa after a chance encounter helped him reach new heights. Seriously, there is no one who could have done a better job than Allen here, especially those early scenes where he is such a self-centered jerk. But as the movie goes on, we see another side of Scott, and Allen for that matter, as he transforms into the jolliest man in the North Pole (and back home). No wonder the movie is brought up time and time again when discussing the actor's best performances.
2. Galaxy Quest (1999)
If the 1990s belonged to anyone it would be Tim Allen and the film and television actor ended the decade (and the 20th Century) on a fairly high note with the 1999 Star Trek parody Galaxy Quest, which had more originality and heart than anyone would have ever suspected. In the movie, Allen plays washed up actor Jason Nesmith who is tired of being connected to his most notable role, Commander Peter Quincy Taggart on the television show Galaxy Quest. Watching Allen (and the rest of the cast, which included Sigourney Weaver, Alan Rickman, Tony Shalhoub, and Sam Rockwell) take on the roles of actors mistaken for actual space commanders by the Thermians never gets old. The television star (the actor and the character) have such disdain on his face throughout the first half is amazingly realistic and the joy later on is more than earned.
1. Toy Story (1995)
Not only is the 1995 Pixar film Toy Story the best movie in Tim Allen's filmography, but it's also one of the best movies of all time. Everything from its story to its revolutionary use of computer technology to the all-star cast make the story of Woody (Tom Hanks) and Buzz Lightyear (Tim Allen) so fondly remembered 25 years later. And sure, you could argue that the film's sequels are better than the original, but the OG Toy Story has the best Buzz-centric story in that it shows him transform from a faithful member of Star Command to a toy that is accepting of his true identity. He's dynamic, he's hilarious (albeit unintentionally), but most of all, he has heart, and you can't say that about a lot of toys. Seriously, Buzz Lightyear, like Tim Allen, is greatly under-appreciated in this classic.
Do you agree with this ranking of the best Tim Allen movies or do you think something else should have been placed on the list? Make sure to let me know in the comments below and don't forget to fill out the handy-dandy poll before you leave.
This poll is no longer available.
Your Daily Blend of Entertainment News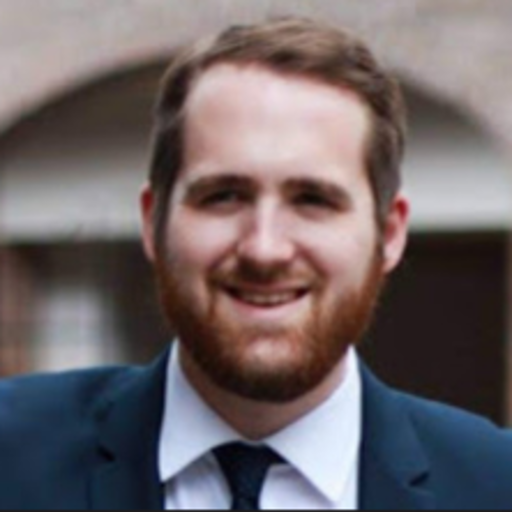 Philip grew up in Louisiana (not New Orleans) before moving to St. Louis after graduating from Louisiana State University-Shreveport. When he's not writing about movies or television, Philip can be found being chased by his three kids, telling his dogs to stop barking at the mailman, or yelling about professional wrestling to his wife. If the stars properly align, he will talk about For Love Of The Game being the best baseball movie of all time.