Disney's World Of Avatar Was Almost Something Wilder And Totally Different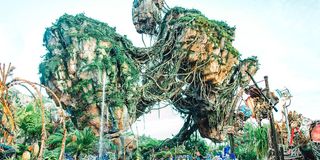 Pandora – The World of Avatar has become one of the most popular locations in all of Walt Disney World. Its E-ticket attraction, Avatar Flight of Passage, routinely has one of the longest wait times in the entire resort, as well as some of the best reviews. There's little argument that the land is beautiful, but considering that most of the rest of Disney's Animal Kingdom is dedicated to real animals, it perhaps feels like an unusual addition to the park. Of course, the original plan for what was going be in that location was equally fantastical, so Pandora makes more sense than you might think.
If you look at the original logo for Disney's Animal Kingdom, the one the park still uses today, you'll notice that among the line of animals that either do, or once did, roam the Earth, there's also a creature that never truly existed: a dragon. This dragon is one of the leftover pieces of a planned land called Beastly Kingdom, which would have put a collection of fictional animals alongside the real ones. As with most Disney concepts that never happened, the proposed land seems so magical and impressive that maybe it's not that big a shock it never happened.
The Original Beastly Kingdom
The original concept for Disney's Animal Kingdom was that in addition to the actual animals on the property, and the prehistoric dinosaurs that once roamed the Earth being part of the park, fantasy animals would be included as well. Many of the new lands would be focused on real places, like Africa and Asia, but one would be given to dinosaurs, and another to those fantasy creatures, and it would be called Beastly Kingdom.
The original concept for Beastly Kingdom would have divided itself in half, with one part of the land dedicated to "good" animals, like unicorns, and the other half focused on "evil" animals, like dragons. There would have been three significant attractions in the land. The "good" side would have included a boat ride called Fantasia Gardens that took guests through a musical adventure from Fantasia. The other attraction there, Quest of the Unicorn, would have been a maze for guests to wander through, with a magical, animatronic unicorn at its center.
Over on the other side, Dragon's Tower would have been Animal Kingdom's roller coaster. This would have been a dual-track roller coaster using an inverted coaster design, a first for Walt Disney World, that certainly would have been a thrilling experience. It was something the brand-new park could really have used because no other roller coaster was planned for the park. The attraction would have also included a massive dragon animatronic; the largest audio-animatronic creature yet created by Walt Disney Imagineering.
Beastly Kingdom's Delay
Unfortunately, due to the new land's ambition, it would have been expensive to bring forth. It's estimated that Beastly Kingdom itself would cost $200-$300 million to produce, and, as was the case with essentially every Disney theme park, the park itself turned out to cost much more than initially anticipated.
In the end, it was decided that either Beastly Kingdom or Dinoland U.S.A would need to be held for the park's Phase 2, as every other land was viewed as essential to Animal Kingdom's purpose. Because Disney had a computer-animated film called [Dinosaur](https://en.wikipedia.org/wiki/Dinosaur_(film) set for release in 2000, two years after Animal Kingdom was set to open, it was decided by then-CEO Michael Eisner to put efforts there. A small land, Camp Minnie-Mickey, with space for a couple of stage shows and character meet-and-greets, was constructed on part of the land that was meant to house Beastly Kingdom. It was always meant to be a temporary stop gap.
Upon Animal Kingdom's opening, it was clear that there was still every intention to build Beastly Kingdom. The land was promoted inside the park, and the Discovery River Boats, which took guests from one side of the park to the other, included passing by a dragon's cave that would shoot flames out as boats passed.
How Universal Studios Orlando May Have Killed Beastly Kingdom
Beastly Kingdom was still on the drawing board for future Animal Kingdom expansion for several years. However, at some point, it, like so many other projects that never came to fruition, faded away and was canceled. It's never been entirely clear why, but Universal Orlando Resort's second gate, Islands of Adventure, gets much of the blame, but perhaps not for the reason you may think.
At one point, it was actually believed that Islands of Adventure might help Beastly Kingdom to exist, because if the new theme park drew attendance away from Walt Disney World, Disney would need to spend the money on new attractions to get those visitors back. However, the new park included a land called the Lost Continent, which would have looked familiar to anybody who knew about the plans for Beastly Kingdom. Lost Continent included an inverted roller coaster design called Dueling Dragons, as well as another roller coaster known as Flying Unicorn.
While it's never been confirmed, rumors persist that some of the people who were part of Walt Disney Imagineering, and part of the Beastly Kingdom design team, were either let go when the land was put on hold or they may have quit in frustration at the decision. These people were then, allegedly, scooped up by Universal and helped design Islands of Adventure using the ideas that Disney had not executed on. Either way, once Islands of Adventure had built these attractions, Disney didn't want to look like it was copying Universal, and so Beastly Kingdom was scrapped entirely.
The World of Avatar
Camp Minnie-Mickey lasted a lot longer than was originally planned, but in 2011, it was officially announced that Disney's Animal Kingdom would become home to Pandora - World of Avatar. So in its own way, Animal Kingdom still got a new land based on fantastical, fictional creatures, it just took much longer, and they were very different creatures.
Disney's Animal Kingdom would eventually get its roller coaster, as well as its largest animatronic ever. The coaster, Expedition Everest, is incredibly popular, though that massive animatronic has had some difficulties. In addition to the Animal Kingdom logo, there are still a handful of references that can be found around the park that are holdovers from the original plan. With Beastly Kingdom, we're left to wonder what might have been. It almost certainly would have been an impressive land, but it's hard to imagine it being quite as successful as World of Avatar has been.
Your Daily Blend of Entertainment News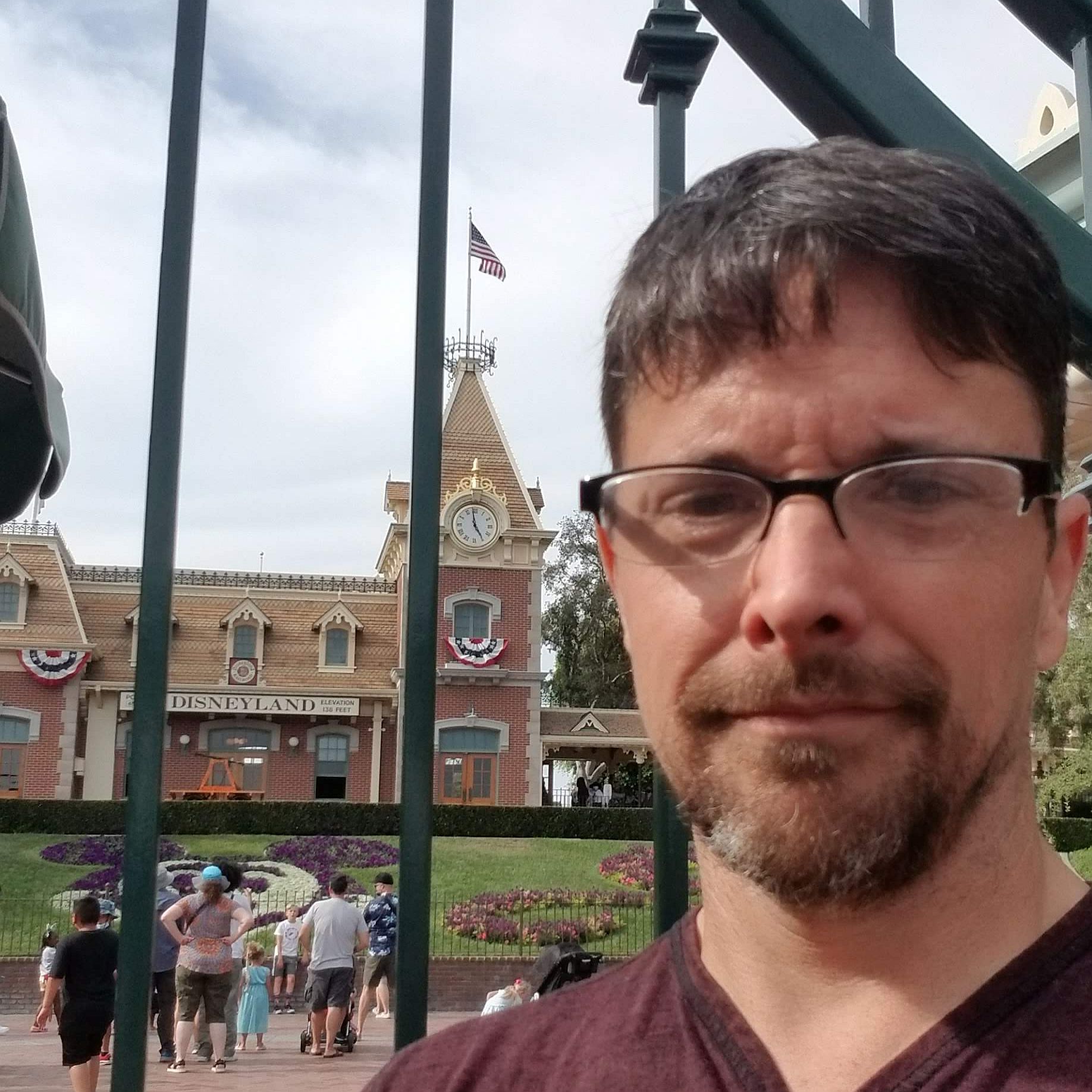 Content Producer/Theme Park Beat
CinemaBlend's resident theme park junkie and amateur Disney historian. Armchair Imagineer. Epcot Stan. Future Club 33 Member.