How Walt Disney World Should Add Black Panther To The Parks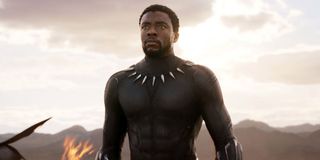 On Friday evening, the world was shocked when it was announced that actor Chadwick Boseman was dead after losing a four-year battle with colon cancer. The news has simply left a lot of people in shock. Boseman collected a lot of fans around the world with his portrayals of some iconic real-life African-American heroes, but without question, the movie of his which made the broadest impact around the world was Marvel's Black Panther.
In the wake of Boseman's death, there have been calls to honor both him, and the film, in numerous ways, but one that a lot of people seem to like is the idea of building Wakanda at Disneyland or Walt Disney World, an idea suggested by Whoopi Goldberg, among others.
It's an interesting idea, to say the least. In the last several years, we've seen several Marvel-themed attractions built at the various Disney Parks around the world, and there's also Avengers Campus, an entire Marvel land will be opening at Disney California Adventure at some point shortly after the park itself is able to open. Creating an entirely new land dedicated to Wakanda would certainly be a significant undertaking that would take time and money to design and build, and there are some potential hurdles that would need to be dealt with that have nothing to do with design. Still, there's a way to potentially bring Black Panther to Walt Disney World by dusting off an old idea and making it new again. Disney should build a Black Panther attraction inside a new Equatorial Africa Pavilion at Epcot.
Epcot's Unrealized Equitorial Africa Pavilion
For every great Walt Disney World idea, there are several more that never came to be. Sometimes concepts are even announced by Disney that end up getting canceled outright or simply postponed for a future phase that never comes to be. Such was the case with Epcot's World Showcase. The World Showcase accounts for about half of Epcot and is made up of multiple pavilions, each dedicated to a different nation of the world. Today, 11 pavilions are on display. There were nine back when Epcot opened in 1982, but the original plan called for as many as 20.
One of the pavilions which Walt Disney World actually announced would be coming to Epcot back in 1982 was one for Equitorial Africa. The pavilion was designed to combine elements of multiple African nations, including Kenya and Zaire. The pavilion was set to include a pair of attractions, a live show that would see musicians and dancers perform in an outdoor amphitheater as well a movie entitled Heartbeat of Africa.
The ballooning costs of Epcot, and the fact that Disney was unable to secure outside funding from any African nations, would ultimately delay the pavilion, but upon Epcot's opening, there was still a plan to have Equitorial Africa join World Showcase by the one year anniversary of the park. A small refreshment stand called The Outpost was built in the spot where the Equatorial Africa pavilion was to go with signs promoting it as a coming attraction.
The project got quite far along, according to most reports. The Heartbeat of Africa film was actually completed and reportedly screened internally at Disney to a strong positive response. Unfortunately, Disney was never able to secure funding for the pavilion, and at the time, most of the World Showcase pavilions were sponsored by the nations themselves. It was decided that the pavilion simply wasn't necessary, and so the idea was shelved. The Outpost refreshment stand is still there to this day a reminder to those who are aware of what might have been.
Redesign The Epcot Pavilion With A Black Panther Attraction
Part of what made Black Panther so special was the way the movie wasn't simply another Marvel superhero project, but one that celebrated African culture in a way that we rarely see in film, and never see in massive blockbuster tentpole productions. And that's why simply building a Wakanda land at Disney's Hollywood Studios or somewhere else just isn't enough. Part of what makes Epcot so special is that there's an educational element there. We can learn about real places and understand what makes them special.
But that doesn't mean we can't also have some fun while we're there and enjoy a fun theme park attraction based on Black Panther. Epcot's Norway pavilion includes a Frozen ride and the France pavilion is getting one based on Ratatouille, so a Black Panther ride in an African Pavilion would not be out of place.
What this attraction could be, I will leave to the armchair Imagineers, or preferably, the real ones, to figure out. It could be a simple dark ride that takes guests through Wakanda, or it could be a more immersive thrill ride. Perhaps it's simply a Wakanda-focused version of the same ride structure that will make up the forthcoming Avengers Qunijet attraction at Disney California Adventure. Concept art has indicated that attraction will include scenes in Wakanda, but that may just be one sequence of many, and obviously this hypothetical attraction would need to be focused on Wakanda and Black Panther.
Of course, somewhere, the Black Panther himself will need to appear. Whether it's in animatronic form or on a screen, the difficulty will be in bringing Chadwick Boseman into the ride, but one hopes that will be possible. In the past, we've seen departed actors appear as voices in animated films by using previously cut material. Something like that could potentially be done here. Even if Black Panther has to keep his mask on the whole time because he will need to be physically portrayed by somebody else, Chadwick Boseman will hopefully be brought into this attraction in some way to honor the man who brought the character to life.
The Universal Problem
The more I consider this idea, the more I love it, but it isn't without its hurdles. While Disney Parks have been making big moves to add Marvel characters and attractions to the various locations around the world, the one place where Marvel influence has been significantly lacking has been at Walt Disney World. There's a reason for this. Years before Disney purchased Marvel, the publisher signed a licensing deal with Universal Studios Parks and Resorts that led to Marvel characters appearing there first, and the deal basically forbids Disney from using Marvel in its own theme parks.
There are, however, some caveats to that deal that might be enough to bring Black Panther to Epcot. It's understood that Universal only has the rights to the characters which are actively being used at Universal Orlando. This is why the one Marvel attraction currently under construction at Walt Disney World, the Guardians of the Galaxy: Cosmic Rewind roller coaster, also at Epcot, was able to be built. Because the Guardians were not super popular Marvel characters in 1999, they weren't used by Universal, which left them available to Disney.
Black Panther is technically part of Marvel Super Hero Island at Universal's Islands of Adventure theme park, which is to say the character is visible in a single piece of art found in the theme park land. Whether or not that use is enough to keep Disney from using Black Panther in Orlando is a legal question surrounding a contract I haven't read, so I don't know. There is certainly an argument to be made, and even if this would keep Black Panther out of Disney World, there's nothing stopping these two sides from sitting down and working out a deal that changes that. Money can be thrown at this problem without question.
Chadwick Boseman was a great talent. In my opinion, Black Panther is the best movie Marvel has ever made. One thing I've learned talking to people that have seen their characters come to life in theme parks is that there is something uniquely special about seeing that happen. They come to life in a way that you can actually touch and it just makes them more real. Chadwick Boseman and Black Panther deserve to be immortalized that way. And the African culture which Black Panther celebrates should take its place in the World Showcase.
Your Daily Blend of Entertainment News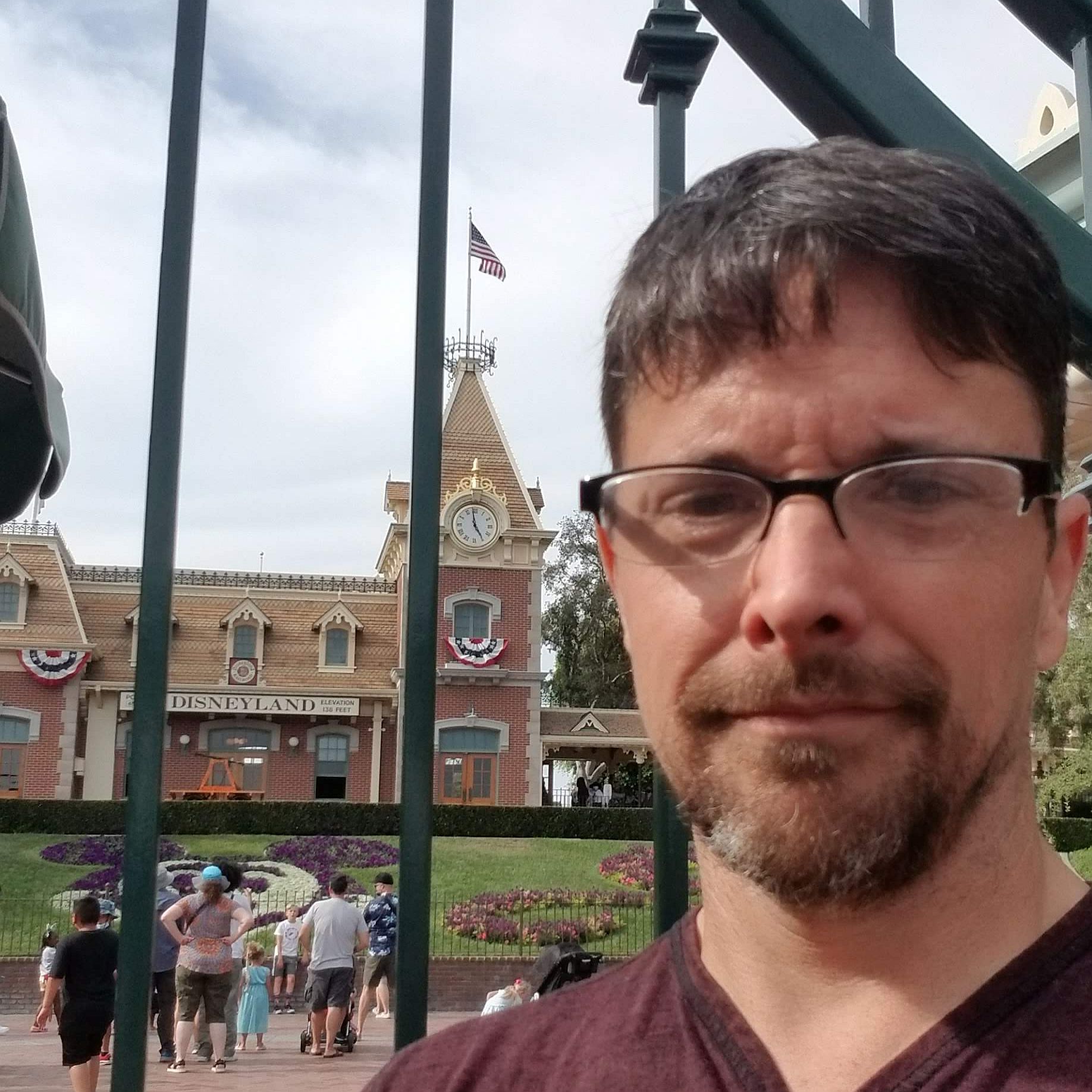 Content Producer/Theme Park Beat
CinemaBlend's resident theme park junkie and amateur Disney historian. Armchair Imagineer. Epcot Stan. Future Club 33 Member.