Roger Moore's James Bond Movies, Ranked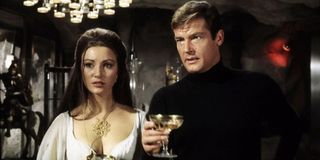 When learning the ropes of the James Bond movie franchise, there's one lesson that a lot of people like to drill into your head. It's a rather unfair one, but it's a lesson that still gets repeated to this very day: "Roger Moore is the worst James Bond." Now admittedly, the man had quite a few infamous moments in his tenure, and the Moore era on the whole is where the 007 series started to take on more jokes, more action and less of a serious nature. But could his films really have been that bad? Whenever the Bond role changes hands, there's bound to be opinions; this era of history is ground zero for that very construct.
If you thought George Lazenby had it hard for only doing one film after Sean Connery's initial run, try being the other fella who took on seven different baddies, and with almost no SPECTRE activity to speak of. In the name of the 007 fandom, cinematic discourse and the numbers game, I'm about to rank Roger Moore's James Bond movies, as we tackle the legendary actor's time in the tuxedo from head to toe. And to paraphrase the man himself, we'll be keeping the British end up the whole time, as I still believe there's never been a bad actor in the role just yet. But before we get into the thick of it, let's take a look at Moore's Bond run by the numbers.
Roger Moore's 007 By The Numbers
Before Daniel Craig's time as James Bond recently crept past Roger Moore's official stretch as the longest running actor to hold the role of Bond, Moore was the man to beat in terms of the record books. However, in terms of the actual number of films he actually starred in, Roger Moore is still the high water mark of the 007 series, oddly enough, with seven films to his credit as Ian Fleming's literary creation. Starting in 1973 with Live and Let Die, Moore ran uninterrupted through his career as Bond.
Unlike Sean Connery's run, there wasn't a time where Roger Moore tried to leave the role in the middle of the action. Still making other films on the side, the largest gap would be a three year blip between 1974's The Man with the Golden Gun and 1977's The Spy Who Loved Me. After that, the machinery would be revved up for the formerly clockwork pattern that saw a new Bond adventure arriving every two years; right up to Moore's retirement from the role after 1985's A View to a Kill. Seven movies, 12 years and a lot of one-liners are ahead of us, so let's get started. Here's how I rank the James Bond movies of Roger Moore.
7. The Spy Who Loved Me (1977)
It's amazing how glacial the pace of The Spy Who Loved Me is upon its rewatch. I even texted my father to see if it felt that slow by 1977's standards, and sure enough, my fears were confirmed. While this installment introduced Richard Kiel's memorable Jaws, his presence just makes the almost non-presence of main villain Karl Stromberg (Curd Jurgens) all the more glaring. Roger Moore's charms and Barbara Bach's Major Anya Amasova kickstart the running evolution of women in the 007 series, allowing Bond to have an equally dedicated female presence. Other than that, this feels like an inferior, waterlogged remake of You Only Live Twice.
6. Octopussy (1983)
The Moore era experimented with female leads being equal to Bond, and in positions that were more than just romantic interests or stepping stones to the criminal organization overall. While it wasn't the first or the last film to do so, Octopussy certainly did the most to stand out by giving returning 007 woman Maud Adams the role of the titular crime queen. Another slow-paced film that doesn't know where and when to drop the jokes, there are still some tense showdowns, such as James Bond having to disarm a nuclear weapon at a circus while dressed as a clown. And that's not even the silliest moment of the film.
5. A View To A Kill (1985)
By the time Roger Moore's final James Bond outing hit, A View to a Kill had more wide shot and rear projection stunts than any other Moore film to date. At 57 years old, Moore had clearly aged out of the action-heavy role, and it didn't help that this film paired him with former Charlie's Angels star Tanya Roberts. However, the villainous duo of Max Zorin (Christopher Walken) and his henchwoman May Day (Grace Jones) help Roger Moore shine, throwing in banter in-between fisticuffs and throwing people out of a blimp if they get out of line. It's another glacially moving flick, but personality helps A View to a Kill rise higher than it may have without such baddies.
4. Moonraker (1979)
Somehow, Moonraker isn't the worst Roger Moore movie in the James Bond canon. After decades of tradition putting that thought into the world, I'm pleased to report that it's not as silly as I thought it was upon my initial viewings. While it's still a joke-filled romp, complete with musical gags that reference Close Encounters of the Third Kind, 2001: A Space Odyssey and The Magnificent Seven, it still moves at a decent pace. It also helps that while the late Michael Lonsdale's Hugo Drax makes for an interesting villain, there's also some added fun with the return of Richard Kiel's Jaws and an unexpected romance. Even the laser-filled battle that feels like Thunderball in space keeps things interesting.
3. The Man With The Golden Gun (1974)
Now we're warming up to Roger Moore's best works in the James Bond franchise, and in the case of The Man with the Golden Gun, we have a movie that lets Bond be charming, but also puts him under quite a bit of pressure. Christopher Lee's Francisco Scaramanga is one of the all-time most enjoyable and effective 007 villains, as he's a truly dark mirror of James' own persona. Constantly threatening his well-being, Scaramanga feels like an echo of Red Grant himself, and it's all almost enough to forgive the return of Sheriff J.W. Pepper, as well as the ruination of the first computer-calculated car stunt with a dreadful slide whistle sound effect. But even with such grievous errors, those moments between Moore and Lee are the stuff this entire film should have been made of.
2. Live And Let Die (1973)
Right from the beginning, Roger Moore's Bond was destined to be the era of the "Oh, James" catchphrase. Even with the telltale signs of the more humorous era of James Bond being on the rise, Live and Let Die still maintained an air of serious danger. In particular, Yaphet Kotto's quietly insidious reign as Kanaga provides a more calm and collected villain who poses a great threat to 007 and his compatriots. Also, it needs to be said that the James Bond series really does love its sharks, as this film also marked the beginning of a recurring aquatic motif for a lot of Moore's adversaries. Though the evolution of female protagonists would have to wait a little longer, as poor Solitaire (Jane Seymour) is pretty mistreated from all sides. It may be far from a socially-enlightening adventure, but Live and Let Die delivers a solid start to this era in Bond history.
1. For Your Eyes Only (1981)
While the tail end of Roger Moore's time as 007 reflected the series' aging lead, For Your Eyes Only managed to give the man an adventure that truly harkened back to the era of Sean Connery's barn-burning debut of the character. There's still some Moore-era humor in this particular installment, but with Bond series producer Michael G. Wilson making his debut as an instrumental screenwriter, the more serious edge was brought back to a film that could technically be considered a prototype for Daniel Craig's Quantum of Solace.
That last point is especially true considering that Carole Bouquet's Melina Havelock feels like an earlier version of Olga Kurylenko's Camille, and fights just as hard against the evil she's faced with. All of this, plus a rather clever plot that sees Bond actually piecing together a plot of misdirection alongside Topol's iconic ally Milos Columbo, makes For Your Eyes Only Roger Moore's best James Bond mission, far and away.
So what did I learn from revisiting Roger Moore's era of the James Bond franchise? Well, for starters, a good villain can make all the difference. Also, while Moore wasn't as iconic as Sean Connery in terms of the Bond persona, he really did pour a lot of heart and soul into the humor that he loved to bring to the table. In terms of 007 adventures, your mileage may vary in that respect, but before we totally close the books on Roger Moore's James Bond, I want to introduce the following remark that Moore himself made in regards to his time as the character:
While Roger Moore's Bond isn't exactly my brand of vodka, it's hard to ignore that his more lighthearted variant wasn't some bumbling mistake. The man cultivated an air of charm and wit that eventually did find itself baked into the DNA of the British super spy overall. While comparatively, this stretch of James Bond movies is the weakest of the lot, the trial and error of this portion is still significant to the series' continued drafting and redrafting.
It's an evolution we'll continue to witness throughout the rest of James Bond's history, which is about to reach another interesting watershed moment. When we return to our examination of the classic James Bond movies, it's time to answer the most stressing question in the Bond legacy: which Timothy Dalton film is the better entry of his duology of adventures? We'll find out in two weeks' time, but never fear, because as always, James Bond will return to CinemaBlend.
This poll is no longer available.
Your Daily Blend of Entertainment News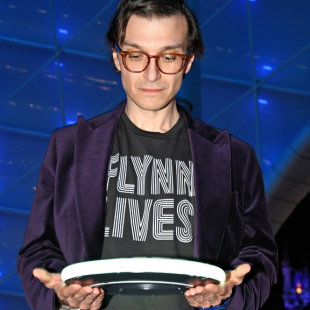 Senior Movies Contributor
CinemaBlend's James Bond (expert). Also versed in Large Scale Aggressors, time travel, and Guillermo del Toro. He fights for The User.