Sean Connery's James Bond Movies, Ranked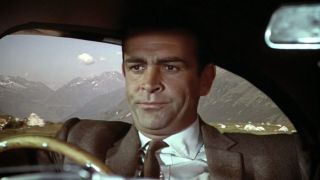 (Image credit: EON Productions)
Back in my middle school years, in the grips of my newfound James Bond fandom coming from latching onto the Pierce Brosnan era, I ran through my father's VHS collection of every film available at the time. So by time The World Is Not Enough came along in 1999, I had seen them all; naturally going in order, and starting with the man who could be argued as the best James Bond ever to hit the screen, Sean Connery. Which makes the fact that I've recently restarted a refresher course on 007's exploits all the more exciting.
There's a greater purpose to this exercise though, as I'm not only refreshing my knowledge of the Bond series, I'm also taking on the task of ranking each extended stretch of films, starting with Sean Connery's initial tenure. I'll be ranking the results as well, so we can argue about them in the comments. Cinematic discourse! But before we're off and running, let's take a moment to talk about the Connery era by the numbers.
Sean Connery's 007 By The Numbers
With six films to his credit, Sean Connery's run as James Bond started in 1962 with the first official EON Productions adaptation of Ian Fleming's works, Dr. No. All said, Connery made six official films as James Bond, though not in a continuous streak. 1967's You Only Live Twice marked his first departure from the series, as a shaken, not stirred cocktail of typecasting fears, franchise fatigue, and personal financial concern lead the first Bond actor to retire, according to Cheat Sheet.
Once George Lazenby left the role after a singular turn in On Her Majesty's Secret Service, Sean Connery was lured back for one last ride in 1971's Diamonds Are Forever. His truly final brush with the role would be in the non-EON sanctioned remake of Thunderball, Never Say Never Again, in 1983. But, as that's not an official-canon Bond film, so we're going to be omitting that film from our act today. Sticking strictly to the official entries, here's how I rank the Sean Connery canon of James Bond adventures.
6. Diamonds Are Forever (1971)
Revisiting Diamonds Are Forever, with or without watching On Her Majesty's Secret Service, is a bit of an awkward experience. The beginnings of the Roger Moore era can be seen in this particular film, as the humor's a bit more broad and the action a little more showy. Also, the series gets over the death of Bond's wife rather quickly, with Moneypenny popping an engagement ring gag in the first act.
It's enjoyable, for sure, but after the stride the James Bond movies had hit beginning with Thunderball, this is a big step backwards. Even Sean Connery, who was pretty over James Bond at this point, seems to be playing the hits with his performance in Diamonds Are Forever. Though it's an inferior movie, Connery looks like he has more fun in Never Say Never Again than in Diamonds Are Forever -- and that's saying something.
5. Dr. No (1962)
Dr. No kicked off the official screen adaptations for James Bond rather effectively, as it's a fantastic introduction to the Bond character and his world. Though, in hindsight, the first film in the series slides back a bit in the rankings when compared to what came after it. A little slower paced than its successors, not too much happens in 007's first time out.
However, that sacrifice pays off in effective world building, as clearly the footing was still being found in the burgeoning franchise. Bond's tradecraft gets a nice showing in this adventure as well, with Sean Connery making the most of relatively uncharted territory. His charm, and his wit, really give Dr. No the memorable boost it needed to launch the James Bond series into what it would turn out to be, and it's been talked about even more now with the latest theory that might connect it to No Time To Die.
4. Goldfinger (1964)
Everything the classic Bond formula built itself on is present in Goldfinger. Action (capitalization intended) starts to become a bigger part of the picture, with the pre-credits cold open starting to really take on its role as setting the tone for each movie. Despite having some rather brutish scenes, most notably in James Bond's "conversion" of Pussy Galore (Honor Blackman), Sean Connery does serve a heaping load of charm in his portrayal of 007. While the kinks were still being worked out in the story department, a lot of fantastic character work is built into both the continuing character of James Bond, but also in Ms. Galore's adversarial nature.
Seeing a female companion getting the best of Bond is always a pleasure, and Pussy Galore is one hell of a match. So is her employer, baddie Auric Goldfinger (Gert Frobe.) As set pieces are still a little light, a fair portion of Goldfinger's success is chalked up to the cat and mouse game going between this sore loser of a villain and a charming gentleman spy. You have to respect a villain that's tenacious, pushing their luck to try and get the upper hand.
3. You Only Live Twice (1967)
If you were to compare the James Bond series to the Marvel Cinematic Universe, You Only Live Twice must have been up there with something like Avengers: Endgame. Sean Connery's first departure from the series, it's also the first time the world got to see the shadowy genius Ernst Stavro Blofeld (Donald Pleasance) in the flesh, unobstructed. Also, the gadget department receives its first huge win in this film, as the mini-helicopter Little Nellie still remains one of the best contributions from Q Branch.
Only a minor step behind the competition in terms of story, because You Only Live Twice recycles quite a bit from Dr. No. But even with that in mind, you can see still Sean Connery in his 00-prime. Of course, there's the huge caveat that some pieces of this film haven't aged as well as others; mostly the sequence where Bond undergoes plastic surgery to "become Japanese" and takes a wife. Surely, it could have been worse, but with that disclaimer in mind, you might want to show your kids this one in a double bill with Brad Bird's The Incredibles, as that film was heavily influenced by this film's DNA.
2. Thunderball (1965)
One of the stone cold stunners when it comes to pre-credits sequences, Thunderball is where the entire franchise found its way in terms of the formula it would replicate for so often after this film's 1965 release. With SPECTRE making a return, and beginning their stranglehold on the world's criminal activity, but before Blofeld's grand entrance, everything comes together in a tense and suspenseful package. Sean Connery is at the apex of his time as 007 in this film, and it's partially because the material he's been given is absolutely aces.
A lot of the classic James Bond formula is refined in Thunderball. Bond doesn't start out with an official MI6 briefing. There's another deadly female adversary being brought in with Fiona Volpe (Luciana Paluzzi), and world domination continues to creep into the picture. You can see why Alfred Hitchcock was considered to direct this film, as the Junkanoo parade sequence where Bond nearly evades death, and Ladislav Kutze practically being written for Peter Lorre, all highlight what could have been.
1. From Russia With Love (1963)
Daniel Craig's James Bond owes a huge debt to the work of George Lazenby and Timothy Dalton. But Sean Connery throws in a good portion of what's to thank for the modern Bond, and it's all thanks to the best film in his run: From Russia With Love. Coming off of Dr. No, the series architects already had a better idea of pacing for a Bond film, with this particular romp engaging in a constant forward motion, and the plot points always in play. Connery's charm really started to shine in this movie's course of events, but his brawling style of combat starts to give you an idea of where 007's fight styles are going in the future.
The greatest asset that From Russia With Love has in its arsenal are, perhaps, its villains. Both Red Grant (Robert Shaw) and Rosa Klebb (Lotte Lenya) carry the bulk of SPECTRE's early legacy on their backs, and they make it look oh so easy. Grant in particular runs as a constant thread, playing "guardian angel" to the man who's meant to take the bait and die in the process. And while he's not exactly Felix Leiter, Pedro Armendáriz's Kerim Bey is perhaps one of James Bond's best friends and allies in the field.
From Russia With Love still casts a great shadow over the James Bond franchise, and definitely through Sean Connery's entire run in the character. Which is as good a time as any to wrap this first run through the classic canon of James Bond, and to promote the next stretch of our journey. The Roger Moore era is ready to begin, as I'll be running through every film in the longest string of Bond films under one actor. And for my fellow fans of On Her Majesty's Secret Service, and chronological order, don't fret. That movie's going to get its own, special treatment at the end of the year.
Your Daily Blend of Entertainment News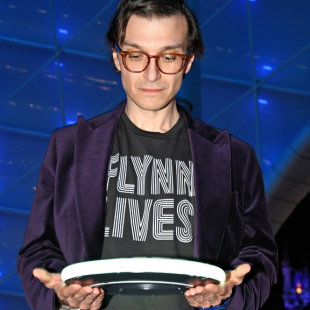 Senior Movies Contributor
CinemaBlend's James Bond (expert). Also versed in Large Scale Aggressors, time travel, and Guillermo del Toro. He fights for The User.