Dream Casting The Silence Of The Lambs With More Diversity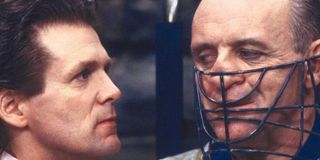 Okay, I know what some of you are already saying. Some of you are saying, here we go. Somebody else who wants to swap out white actors for people of color. Just great. But no, it's not even like that. I personally consider Silence of the Lambs to be one of those perfect movies that just got everything right. It's definitely in my top five favorite films to win Best Picture, and it's probably in my top 10 favorite movies of all time. So, what's the deal?
Well, as a person of color, I actually think about this a lot. Growing up, it was kind of rare to see people of color in mainstream movies unless they were like Eddie Murphy or Jackie Chan. And I actually think about what some of my favorite movies growing up would be like if they had more diverse casts in them. So, I thought I'd start with Silence of the Lambs since I love it so much and it already has such a very colorful batch of characters. And when you're finished reading this, I'd love to hear what modern day POC actors you would love to see fill in these roles. When thinking about a diverse group of modern day actors, these were the first who came to my mind. I'm sure there could be others.
Clarice Starling (Constance Wu)
Hello, Clarice. Played by Jodie Foster in Silence of the Lambs and Julianne Moore in Hannibal, Clarice Starling, is tough as nails and willing to put her life on the line to capture the bad guys. She builds a sort of rapport with one serial killer (the cannibalistic Hannibal Lecter) in order to track down another—the disturbed, Jame Gumb, AKA, Buffalo Bill. Clarice is the type of heroine who will head down into a dark basement with no hesitation if she hears a woman screaming.
Now, and don't laugh, but I think the mostly comedic, Constance Wu, who's famous for her roles in Fresh Off the Boat and Crazy Rich Asians, would be perfect as Clarice. I mostly turn to her role in Hustlers where she played single-mother/stripper, Destiny. There was a toughness in her character that showed resilience, and I get a sense that she would fit right in to the role of Clarice Starling.
Hannibal Lecter (Idris Elba)
Played by the great Anthony Hopkins, Hannibal Lecter is fascinating since he's a brilliant psychiatrist, but also a serial killer who eats people. But he helps the FBI catch other serial killers, so he's kind of like a cannibalistic version of Dexter. But with a muzzle.
It's kind of hard to think of any other actor portraying Hannibal Lecter in Silence of the Lambs, but if there's any I can think of, it would have to be Idris Elba. He can be cold one minute, and entirely charming the next. He's the kind of actor who you are immediately drawn to, but it's only a trap. He has you right where he wants you. It's probably his role on The Wire that makes me most think of Idris Elba as Hannibal Lecter. In that show, he was beyond sophisticated, but also not above having a kid killed if he deemed it necessary. Mads Mikkelsen did a great job of playing Lecter on the show, Hannibal, but if there was another movie version of Silence of the Lambs today, I would pick Idris Elba to reprise the role.
Jame Gumb/Buffalo Bill (Javier Bardem)
Played by Monk's own, Ted Levine, Jame Gumb, AKA, Buffalo Bill is a serial killer with a motive. He tracks down overweight women and starves them so that their skin will be the right elasticity to wear once he skins them. And this movie won Best Picture! He also just wants you to put the lotion in the basket, so please just do what he says before he gets upset.
Ted Levine is perfect in this role, but I'm actually going to say that Javier Bardem might be even creepier. Of all the different replacements I could come up with for this list, I believe this one is the strongest. Javier Bardem can pull off both the calm, quiet Jame Gumb who has no problem answering doors, as seen in his performance in mother!, but also pull off a sociopathic killer, as seen in No Country For Old Men. Javier Bardem would just own this role. I have no doubt in my mind.
Jack Crawford (Mahershala Ali)
Played by Scott Glenn in the movie, Agent-in-Charge, Jack Crawford doesn't like having to rely on Hannibal Lecter for help, but he's the kind of man who knows when he's licked. He's a hard-worker, and his heart's in the right place, but he always seems to be one step behind Buffalo Bill. Thankfully, he coerced a young FBI trainee named Clarice to speak to Lecter. Otherwise, Buffalo Bill would likely still be out hunting women for his woman suit today.
Mahershala Ali is the kind of actor who can pull off any role. And the thing about Jack Crawford is that while he's an important character in the story, he kind of just slips into the background after awhile. But Mahershala Ali wouldn't do that. Whatever movie he's in, his performances always just stands out. So Jack Crawford, in this version, would likely be a more formidable presence in the film.
Dr. Chilton (Kal Penn)
Played by Boston Public's Anthony Heald in the film adaptation, Dr. Chilton is the smarmy jailer who watches over and talks to Hannibal Lecter to try to grouse information out of him and reform him. But he's terrible at his job and makes passes at women who are way out of his league. Hannibal Lecter hates his guts, which is why he'll likely eat his guts later tonight since he's having a friend over for dinner.
You know what's funny? Before writing this article, I picked Kal Penn for this role since I always remembered his pompous performances on the show House as Lawrence Kutner, and of course his role as Harold in Harold and Kumar Go to White Castle fame. In both roles, Kal Penn is kind of a jerk, and I think he can play that role with ease. What I didn't know though is that Kal Penn is actually scheduled to play a role in a new show called Clarice that is apparently coming to CBS next year, so… yeah. I guess I don't have to dream about POC in Silence of the Lambs anymore. It's actually becoming a reality.
And those are some more diverse substitutes I thought of for Silence of the Lambs if it was made today. But as mentioned up top, who would you pick to fill in these memorable roles? Sounds of in the comments section below.
Your Daily Blend of Entertainment News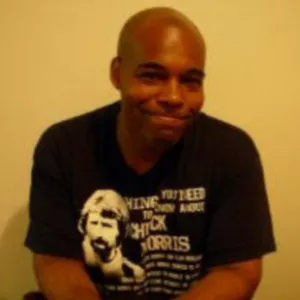 Rich is a Jersey boy, through and through. He graduated from Rutgers University (Go, R.U.!), and thinks the Garden State is the best state in the country. That said, he'll take Chicago Deep Dish pizza over a New York slice any day of the week. Don't hate. When he's not watching his two kids, he's usually working on a novel, watching vintage movies, or reading some obscure book.