How Many People Are Actually Going To Disney World Each Day?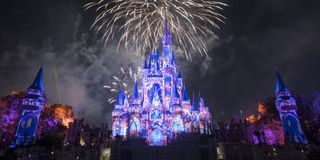 Theme parks have been under a lot of duress during 2020. While some of them haven't fared as poorly as, say, cruise lines, attendance has certainly been down, particularly during Q2 and Q3 of 2020 as some parks faced continued closures while some were able to open up at a limited capacity. Yet, how many people are actually going to Walt Disney World in Florida each day? And how does that compare to a regular pre-2020 day in the parks?
Crowds are still down at Disney World (and at Universal Studios too, though things have been looking up more recently), though that may have been fun for the fans who were going a few months ago and didn't have lines to wait in. When the parks first opened they were at limited capacity, but weren't even filling up to the numbers they could bring in and still be in accordance with guidelines. Slowly, as the world has opened back up, the parks have gotten a little more crowded at the four Disney Parks.
A new report from the Orlando Sentinel indicates that a weekend day at the Magic Kingdom, one of Walt Disney World's four main parks, and the most popular (the other's being Epcot, Animal Kingdom and Hollywood Studios), filled up to 19,000 parkgoers at its peak. That same report indicated weekend days at Hollywood Studios are averaging around 11,000 parkgoers.
What does this mean in terms of crowd control? An attendee headed to one of the Walt Disney World parks in September and actually saw wait times of an hour or more for some rides. Couple that with the fact that Fast Passes are not currently in use, the wait on bigger rides could seemingly be frustrating for some Disneygoers who are used to and comfortable with how the system has worked in the past.
Obviously, the parks are less crowded than they used to be in total, and this is shown in the fact each park is still seeing historical lows in terms of attendance. However, there are also fewer attractions for families to engage in. Now that the crowds are growing, some of the "perks" of a near-empty park seem to no longer be there as well. Basically, you would likely be waiting in long lines for rides like Seven Dwarfs Mine Train.
In fact at the time of this writing, the estimated wait time for that ride is 70 minutes and it's a Monday. Splash Mountain is also at 60 minutes and Pirates of the Caribbean is currently at 55 minutes. Slinky Dog Dash at Hollywood Studios is also currently on a 70-minute wait time. Granted, this article was written in the middle of the day during the busiest time for many of the parks; regardless, unlike Universal Studios' virtual line experience for some rides, these will absolutely be long queues to wait in.
When Disney World Parks Are At Full Capacity
The numbers listed above at Disney World may seem rather high, but as I noted prior, technically they are historical lows for Disney, as the company works to make sure people can maintain a safe distance in the parks. Numbers like 19,000 parkgoers and 11,000 parkgoers (at the aforementioned Magic Kingdom and Hollywood Studios) are about 1/3 capacity of what the parks typically do, with an average busy day at Magic Kingdom being around 60,000 people.
Having noted this, average capacity and max capacity are two very different things. At full capacity, the Magic Kingdom would actually be at 90,000 individuals at the park. Animal Kingdom's estimated max capacity is 60,000 parkgoers, Epcot's is 110,000 parkgoers and Hollywood Studios is 60,000 parkgoers. It's somewhat rare for a Disney World park to get that full, but it has been known to happen during the busy summertime months and over the holidays, including last year on New Year's Eve.
Both Disney and Universal Studios are dealing with limited max capacities right now. Each of the major Florida park chains hit max limited capacity for Labor Day weekend and there's an indication that could continue for future holidays coming up. We'll keep you posted regarding the numbers as they come in.
Meanwhile, in July, we learned that Walt Disney World would be slowing down its phased reopening and would not be embarking on an aggressive path to get back to max capacity, despite Florida itself opening up more and more. Though Disney World is slowly reopening more and more attractions. Disneyland is also still shut down as California's reopening plan has stalls. Around 28,000 employees have been let go as the parks division continues to be placed under intense pressure.
Your Daily Blend of Entertainment News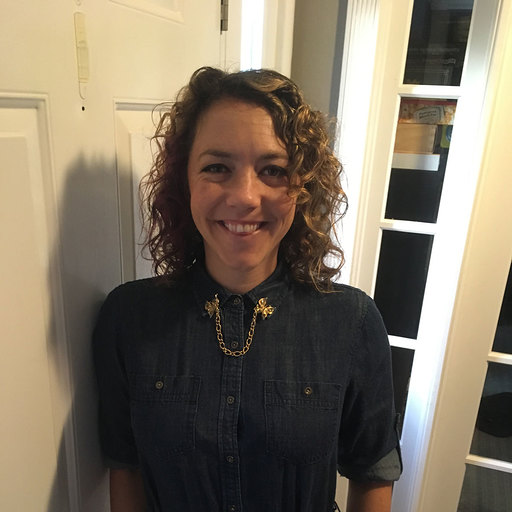 Reality TV fan with a pinch of Disney fairy dust thrown in. Theme park junkie. If you've created a rom-com I've probably watched it.