Universal Studios Finally Reopens Ride That Had Been Shut Down For Months, But What Are The Safety Measures?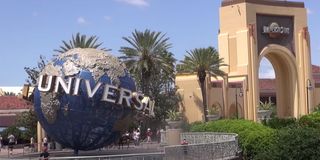 Theme parks such as Universal Studios and Walt Disney World in Orlando have really worked to improve safety measures in 2020 as the global pandemic has worn on. This includes stuff like plexiglass in ride queues, mask-wearing by guests and more. This week Universal Studios finally brought back a ride that had been closed since August, and wait times were really long as people stuck around to experience the Fast & The Furious: Supercharged ride at Universal Studios.
News broke over the weekend that the ride was back up and running for the first time since August, meaning it had been months since Universal Studios "temporarily" closed the ride. The park itself announced the news in a post on Twitter clearly intended for fans who are already familiar with the Fast and the Furious franchise:
As shown, someone also shared a photo from the line queue on opening day for Fast & The Furious: Supercharged and it seems as if people were waiting 90 minutes for the ride at various points on reopening day. A look at ride peak times from Sunday on Touring Plans, however, indicates those waits may have fallen substantially the next day, as the peak wait time on Sunday was only 55 minutes, per that outlet.
One of the reasons for long wait times has had to do with safety measures in place on rides. The strategy for Fast & The Furious: Supercharged is actually different than the strategy Disney World has employed for a similar ride, the Kilimanjaro Safaris Ride at Animal Kingdom. It relies more on physical distance than any sort of breathing barriers or obstructions.
At Universal, the Fast & The Furious ride is set on a themed party bus where riders sit in a row and face forward. Universal has people socially distanced in line and on the party buses, where riders are spaced out and given a gap row between parties. Comparatively, on the Kilimanjaro Safaris Ride at Animal Kingdom, riders are also socially distanced in line, but Disney added plastic sheets between rows so that they could put people in every single row on that ride, rather than every other row, as is the Fast ride's new procedure.
It's interesting to see the two philosophies for similar rides playing out in real time. WDWNT has some photos, if you want to take a look at what Fast & The Furious: Supercharged is doing. That outlet also says Universal Studios is thinking about adding plexiglass between rows, as well.
Adding plexiglass would likely improve wait times because it would mean that Universal Studios could fill the ride up to a higher capacity, but there are two other things to factor in. The first is that the Fast & The Furious: Supercharged ride is an indoor ride and not an outdoor ride with open air, like the aforementioned Safari. The second is, if the ride were to fill up to higher capacity, there would also likely need to be changes to the queue as well.
Right now the last part of the ride line for the Fast & The Furious: Supercharged line is a queue you wait in for the next party bus that looks similar to how people lineup for a roller coaster at any theme park. Because people are seemingly separated more than six feet apart right now, plexiglass hasn't been added, but if they start adding plexiglass and rows to the ride, this other element would likely need to change as well.
Universal Studios has everyone in the parks masked up anyway and in addition has instituted virtual queues for a lot of its rides so that people are more easily able to maintain social distancing if and when they do decide to get out and travel to the parks. The parks have also planned surprise openings for attractions such as this one to keep the excitement high in the parks even in tough times. Still, what's most interesting to me are the various strategies theme parks are employing to keep people safe and how those strategies differ from park to park and ride to ride. It's been a wild year, and I don't envy the people who toiled over plans to make sure the parks could operate safely. Clearly a lot of sweat went into this.
Reality TV fan with a pinch of Disney fairy dust thrown in. Theme park junkie. If you've created a rom-com I've probably watched it.
Your Daily Blend of Entertainment News
Thank you for signing up to CinemaBlend. You will receive a verification email shortly.
There was a problem. Please refresh the page and try again.