The Christmas Classic That Netflix's Christmas Chronicles 2 Should Have Crossed Over With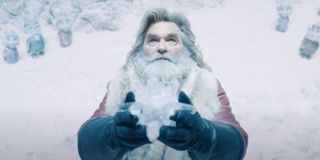 Warning: spoilers for The Christmas Chronicles 2 are in play. If you haven't seen the movie yet, turn back from this feature and continue to deck the halls until you've caught up.
Netflix's latest dose of Christmas cheer, The Christmas Chronicles 2, has everything you could want from a holly jolly holiday adventure. Festive, but family appropriate humor, historical lore, and even a huge song and dance number all come together to make for an easily enjoyable romp for all to enjoy. It's something that one of the series' chief architects, co-writer/director Chris Columbus, has experience with. And it's that experience that should have led to a particularly sweet crossover with one of Columbus' previous films, 1990's Home Alone.
Watching The Christmas Chronicles 2, one scene inspired me to think of an outstanding question that fans have had about Home Alone. In that thought, an entire crossover possibility began to unfold that saw the past and the present colliding to make for one magical solution to what seems like an unexplained moment from the 30-year-old classic. But to truly understand how this all intersects, we'll have to talk about The Christmas Chronicles 2 a little, so mild spoilers are ahead.
The Christmas Chronicles 2 Moment That Inspired It All
There's a pivotal scene in Netflix's The Christmas Chronicles 2 that sees Kate Pierce (Darby Camp) running into a younger version of her father Doug (Sunny Suljic) stranded at Logan International Airport on Christmas Eve in 1990. While it was an accident that could only happen with the aid of a mischievous time travel device, there are a handful of things that happen in the sequence that invoke the memory of Home Alone. A band just happens to be stranded at the airport, no one can get a flight home on Christmas Eve and even Kate's attempt to buy batteries in 1990 with money from 2020 leads to a moment that feels like Kevin McCallister's big "shoplifter" moment in Home Alone. But perhaps the greatest reminder of that previous holiday classic is the moment where a harried woman is losing her mind at an airport ticket counter thanks to her inability to get flight to Chicago in time for Christmas. It's something we had seen 30 years ago in the very movie The Christmas Chronicles 2 could have crossed over with.
What Scene From Home Alone Would This Crossover Need To Connect To
On Christmas Eve in 1990, Kate McCallister (Catherine O'Hara) is just trying to get home to her son Kevin (Macaulay Culkin) in the thick of Home Alone's memorable plot. Unable to can't get a flight from Scranton, PA to Winnetka, IL., Kate has come so far, but falls short of being able to fly home for Christmas. But somehow, through coincidence, polka king Gus Polinski (John Candy) can't help but overhear her problem, and offers her a ride to help her get home for Christmas Day. Through a seemingly coincidental meeting, fate puts these two travelers on the same path, and that moment has inspired some interesting theories. But what if The Christmas Chronicles 2 provides the perfect explanation that helps it make more sense?
How Would The Christmas Chronicles 2 And Home Alone Crossover
As we've seen in The Christmas Chronicles, Kurt Russell's Santa Claus, much like the man himself, is of the magical variety. Literally, the man can remember your letters to the North Pole, see you when you're sleeping, know your childhood ambitions and even produce a vintage Star Wars figurine from his coat if it means he could possibly escape jail time. All this potential crossover with Home Alone would require is for The Christmas Chronicles 2's Santa to tap Gus on the shoulder at the airport, or even just give a nod in the right direction to to point out Kate's moment of need, and Christmas movie history would be sealed. Yes, it's very much a product of magical thinking, but considering the internet seems to think that there's a chance that Gus Polinski is the devil, this feels like a much easier theory to accept.
Does This Chris Columbus Crossover Really Work?
As The Christmas Chronicles' Pierce family is headquartered in Boston, and Home Alone's big moment takes place in Scranton, there's a bit of a question as to whether or not this big coincidence could even take place. As it turns out, you could have very easily had The Christmas Chronicles 2's younger version of Doug Pierce visiting relatives in Scranton, Pennsylvania, as it's only a roughly five-hour drive from Boston. It's also a roughly 11-13-hour drive from Winnetka, so Pennsylvania would have been a perfect intersection between the two universes. If Kate McCallister can drive almost half a day with a polka band, you could bet Doug Pierce and family would have no problem flying in for some mischief. Plus, there's a woman who looks like an approximation of Kate McCallister's character during that meltdown at the ticket counter in The Christmas Chronicles 2. Since Chris Columbus co-wrote and directed this modern flick, on top of directing the first two Home Alone movies, this crossover almost feels like it's lurking in an earlier draft somewhere.
Why Even Propose This Christmas Chronicles Crossover?
It's not enough to propose a crossover, as overlapping two separate films isn't always going to be an easy prospect. So even with as many elements that make The Christmas Chronicles and Home Alone franchises work as well as they do together, there needs to be a good reason for it to happen. Well, the best rational happens to lie in the fact that both films are about being together for the holidays. While the latter skirts around coincidence breaking in favor of the McCallister family, there's always been a magic adjacent aura around the Home Alone movies. The Christmas Chronicles dives head first into the spectacle that its predecessor dances around, which would have made this hypothetical callback a cute reference to a classic moment that's been long debated over.
Kurt Russell's Santa can pretty much do anything, and his brand of magic would have absolutely made Kate McCallister's journey in Home Alone make sense in just how convenient it actually was. Of course, that's just my viewpoint, and I could be totally off base here; which is why there's a handy poll for you, the audience, to vote in. Meanwhile, if you want to go back to either of these movies to reevaluate this scenario, The Christmas Chronicles 2 is currently streaming on Netflix, and Home Alone is on Disney+. Since we're now in the opening frames of December, it's time to get those holiday movies into the rotation.
Your Daily Blend of Entertainment News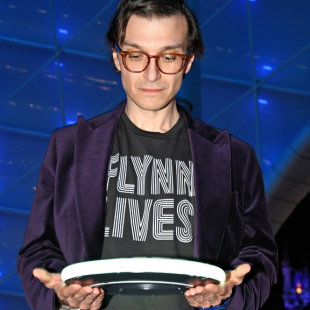 Senior Movies Contributor
CinemaBlend's James Bond (expert). Also versed in Large Scale Aggressors, time travel, and Guillermo del Toro. He fights for The User.