Why Chris Pine Needs To Follow Patty Jenkins From Wonder Woman To Star Wars Rogue Squadron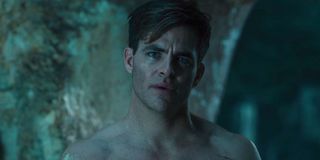 When Star Wars: The Rise of Skywalker was released, some questioned how Disney would move forward with the franchise following the end of the Sequel Trilogy. Apparently, the answer will include releasing more movies, as the 2020 Disney investor call revealed a chunk of new Star Wars content headed to theaters in the coming years.
One of these projects is a Rogue Squadron film directed by Wonder Woman's Patty Jenkins, and now that I've had some days to digest that news, I think it's time to make a bold, but rather obvious statement. Chris Pine needs to be involved in this upcoming Star Wars project, and it only takes a little bit of thinking for that to make sense.
Chris Pine Has Been A Part Of Many Major Franchises, Star Wars Is The Next Logical Step
Chris Pine dazzled us in Star Trek as Captain Kirk, he's a doll as pilot Steve Trevor in Wonder Woman, and his small role as Spider-Man in Into The Spider-Verse sets the tone for the whole movie. Major franchises love to use Chris Pine, so it seems obvious that Star Wars would want to as well.
With Patty Jenkins joining the Star Wars universe with Rogue Squadron, there now is a perfect opportunity to bring Chris Pine along. The two have a great working relationship, as Jenkins has welcomed him onto the set of both Wonder Woman and I Am The Night, and Jenkins has said on the record she's willing to have him in many other projects.
The reason, according to Patty Jenkins, is that she thinks there's more to Chris Pine as an actor than what other major studios may see in him. That is to say, major actors can often get asked to do the same thing again, and Jenkins is more interested in showing the world the depth there is to Pine as an actor, and what he can bring to the table. Suffice it to say, if there's a Star Wars movie Chris Pine should be a part of, it should definitely be one helmed by Jenkins.
Chris Pine Just Radiates That Han Solo Energy Of A Hot Shot Pilot
The Rogue Squadron movie is about a group of young starfighter pilots who will earn their wings and help propel Star Wars into a future era. Though Patty Jenkins has confirmed the project is an original story, fans should be familiar with the energy of the average Star Wars pilot. They're cocky, brash, loyal, brave and maybe occasionally reckless.
I know I just touched on Patty Jenkins wanting to show that there's more to Chris Pine than the macho leader-type he's portrayed in the past, but c'mon, is there anyone else working in Hollywood that radiates that Han Solo energy quite the same way? I don't think so, and when I think of a great leader, I think of him playing Captain Kirk. Then you have Steve Trevor as a pilot in Wonder Woman, and it won't be hard to convince any Hollywood executive he's a good fit for a Gold Leader-type character.
Plus, let's be honest, you have to be a certain level of cool to make that X-Wing suit work. I'm assuming that's going to come with the job of being cast in the new Rogue Squadron movie, and this could very well end up a new generation of starfighters that don't have to rock the orange jumpsuit. In either case, when I think of someone who I would cast as a hotshot pilot or the veteran teacher of young hotshot pilots, Chris Pine is the guy.
The Star Trek Vs. Star Wars Debate Needs Fresh Content To Argue About
Personally, I'm one of those people that can see the beauty in every major franchise, but it's completely normal for everyone to have their favorites and want to defend them to the death on the internet. Unfortunately, the conversation has stagnated when it comes to the whole Star Wars vs. Star Trek content, but imagine the controversy if Chris Pine was pulled away from a prospective Star Trek 4 to do a Star Wars film.
It would be the lit match that will inevitably re-ignite the powderkeg of a new era of Star Trek vs. Star Wars. This is a storm that's been building ever since Star Trek got back into the television game, and now with Star Wars looking to unleash its own slew of content, I absolutely see the online debate becoming more lively and ending in some hurt feelings one way or the other. In regards to Chris Pine, it would obviously be the comparison between his role as Captain Kirk vs. the hypothetical character he could play in Patty Jenkins' Rogue Squadron.
Now, considering I'm a self-proclaimed fence-sitter in regards to these situations, one may wonder why I'm interested in this drama to begin with. Well, for starters, I like messiness, but like it or not, it's this type of back and forth and tension between fandoms that drive the discourse of the internet and keep interest high amongst consumers. Franchises that don't move the needle one way or the other tend to fade away, and there's no better way to maintain fan interest than a little lively discussion.
The bottom line is Chris Pine joining Rogue Squadron would be good for the overall ecosystem of Hollywood. Under the tutelage of Patty Jenkins, we're guaranteed to see a little more of what he has to offer as an actor, while the powers that be at Star Wars should be content with the action persona he's established in the business to this point. He'll get the fans talking, he may even change the conversation, and hell, he could be the most important casting in this new slew of Star Wars content we see in the near future.
Do you want to see Chris Pine in Patty Jenkins' Rogue Squadron? Make your voice heard in the poll below, and continue to stick with CinemaBlend for all the latest updates on this Star Wars movie, and to stay on top of what all is happening in the world of entertainment.
This poll is no longer available.
Your Daily Blend of Entertainment News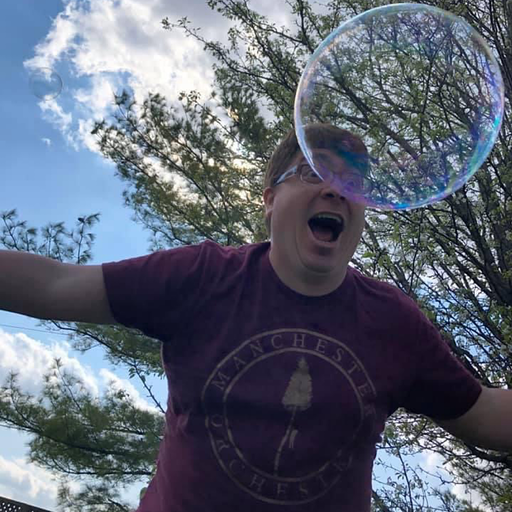 Mick contains multitudes and balances his time reporting on big happenings in the world of Star Trek, the WWE, reality television, and other sci-fi shows.