Not Surprisingly, Bond Villain Lairs Are Really Expensive In Real Life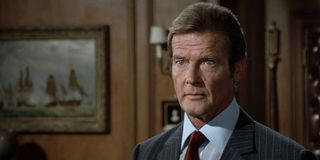 Some people watch James Bond movies for the gadgets. Others are interested in the action pieces, the cat and mouse games or the amazing women. I like most of it, but my absolute favorite thing is the villain's hideout. I love a good lair, and the Bond movies have so many classic locations. From Auric Goldfinger's Kentucky stud farm to that private island retreat in The Man With The Golden Gun, some of the choices are a bit more practical than others, but thankfully, all of them now have an estimated price tag attached.
Earlier this year, the popular UK property portal OpenBrix analyzed the best of the Bond villain locations and provided an estimate for what it would go for on the open market today, provided it was in the same condition as in the movie. Some of the locations have sadly fallen into disrepair, but if they were at their peak, we now have at least a rough idea of what they would go for.
Apparently, the most expensive of the bunch would be Kamal Khan's Monsoon Palace in India from Octopussy. It's gigantic. It has an all-time mountaintop view, and some of the architecture is just stunning. If it were on the open market right now, it would apparently fetch somewhere in the neighborhood of $45,000,000. It honestly seems a little low to me. Check out this masterpiece below…
Of course the number one rule in the real estate game is that something is only worth what someone else will pay for it. That's especially true when it comes to luxury real estate. There are a limited number of buyers with the kind of money to shell out $45,000,000 for a property. As such, you need one of those limited people to actively want the palace. In a perfect world, you end up with several people with almost unlimited resources who want to buy it and suddenly, you could fetch a lot more than $45,000,000.
That's why something like Goldfinger's stud farm, while not nearly as luxurious or original is a bit easier to predict as far as price. OpenBrix estimates it would go for around $3,500,000, and while anyone who has watched Justified could tell you that's pricey for real estate in Kentucky, there are plenty of other horse farms that have sold and will sell for around that price. The market is a lot more clear, and there would be a lot more buyers at the table.
You can check out the rest of the list and some analysis over at our sister site Country Life. They go over 9 different properties from the Bond films and provide a bit of insight into each, as well as some videos so you can revisit the locations.
Enthusiastic about Clue, case-of-the-week mysteries, the NBA and cookies at Disney World. Less enthusiastic about the pricing structure of cable, loud noises and Tuesdays.
Your Daily Blend of Entertainment News
Thank you for signing up to CinemaBlend. You will receive a verification email shortly.
There was a problem. Please refresh the page and try again.