Zac Efron's Firestarter: 7 Stephen King Actors We Want To Join The Horror Remake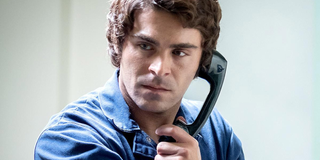 As of right now, there are a lot of Stephen King adaptations that are currently in the works – both for the big screen and small – but few are as exciting as the developing remake of the 1980 novel Firestarter. The film is set to be produced by Blumhouse and directed by up-and-comer Keith Thomas, and it was reported this past summer that Zac Efron has signed on to play the role of Andy McGee – a young man who has to go on the run with his pyrokinetic daughter while being pursued by a government agency known as The Shop. Now, fans are just waiting for the project to progress further and start adding more names to the cast, but while we exhibit some patience, I figured that I'd have a bit of fun speculating about actors who would be great fits for the key roles.
To add a bit more of a challenge to the task, I've narrowed the pool of options to only performers who have acted in previous adaptations from the author – and even with that limitation I think I've found a great collection of talent who can effectively embody their respective characters (and who also fit with the existing casting). Pulling names from movies and shows like IT Chapter 2 and The Outsider, here are seven Stephen King actors who should join Zac Efron in the remake of Firestarter!
Violet McGraw (Doctor Sleep) As Charlie McGee
Of all the picks for this list, finding the right actor to play Charlie McGee presented far and away the greatest challenge. After all, Charlie is only supposed to be eight years old, and so I really only could choose from the most recent Stephen King adaptations. The stroke of luck is that Violet McGraw, who is featured in the opening scene of Doctor Sleep, would make an honestly excellent pick. She's technically already a bit old for the part (she's nine-years-old as of the time of this feature's publication), but she has proven to be a talented performer, not only in the Shining adaptation, but also in Netflix's The Haunting Of Hill House. She also has the perfect innocent look to play a child who doesn't quite have a leash on her incredible gifts.
Zahn McClarnon (Doctor Sleep) As John Rainbird
If I'm being totally honest, the idea of Zahn McClarnon playing the new version of John Rainbird was very much the inspiration for writing this list, as he truly would be the ideal pick to play the Firestarter antagonist. Rainbird is a cruel and twisted individual who works as an agent for The Shop, badly scarred as a result of his time in military service, as the role requires an actor who can both chill the blood and demonstrate a softer side (specifically for the part of the story where he tries to befriend Charlie and get her to go along with The Shop's plans). McClarnon most definitely has the skills required, as the man has frequently proven himself to be an outstanding performer – his standout credits include playing Crow Daddy in Doctor Sleep, as well as turns on the television shows Fargo and Westworld.
Jessica Chastain (IT: Chapter 2) As Captain Hollister
There is an unwritten onus that remakes have to switch up certain elements in order to differentiate and modernize the story being told, and I'm thinking one of the ways that can happen with this new version of Firestarter is with Captain Hollister. The head of The Shop, the character was played by Martin Sheen in the 1983 film, but this time around it would be great to see IT Chapter 2's Jessica Chastain take on the role. Her Oscar-nominated turn in Zero Dark Thirty should be all the proof that's needed to demonstrate that she can access the kind of authority necessary for the part, and it would be interesting to see how the gender change might have an impact on her relationship with Charlie McGee.
Justine Lupe (Mr. Mercedes) As Vicky McGee
Vicky McGee, the wife of Andy and mother of Charlie, does not exactly have the most substantial part to play in Firestarter, as her segment of the story is almost entirely limited to the first act – but it has an interesting legacy due to the fact that Heather Locklear made her big screen debut playing the role in the 1983 adaptation, and Justine Lupe would make a smart fit for the new take. Stephen King fans best know her from her turn as Holly Gibney in Mr. Mercedes, but she's also shown great range with performances on Succession and The Marvelous Mrs. Maisel. It's easy to imagine her pairing well with Zac Efron as Vicky and Andy go through the experimental trial that winds up giving them psychic powers, which they then eventually pass on to their daughter.
Anthony LaPaglia (A Good Marriage) As Irv Manders
To me, Anthony LaPaglia will always be youth-inspiring music store owner Joe Reaves in Empire Records, and while that's a performance far removed from his turn as serial killer Bob Anderson in A Good Marriage, reflections on it make him an ideal fit to play Irv Manders. It's not an overly complex role, but Irv is the kind of genial guy who is willing to take in a father and daughter on the run from government agents and protect them with his life even after he discovers their powerful secrets. This is another instance where it's easy to envision key scenes, in this case, the one where Andy confesses what's really going on with him and Charlie as The Shop closes in.
Mare Winningham (The Outsider, Under The Dome) As Norma Manders
Casting an amiable Irv Manders requires also casting an amiable Norma Manders, his wife, and Stephen King veteran Mare Winningham would make a perfect choice for the role. Unlike LaPaglia, the actor's past King work is exactly why I thought of her for this part, as I instantly brought to mind the scene in The Outsider when she is brought in by her character's husband to help a young girl more openly discuss an interaction she had with the show's central villain. That spirit is exactly what Norma needs in Firestarter, making her an ideal fit. (Bonus Stephen King fact: in addition to her TV work, Winningham also does the audiobook narration for the excellent Lisey's Story.)
Samuel L. Jackson (1408, Cell) As Dr. Joseph Wanless
Rounding out the cast with Dr. Joseph Wanless, the psychologist who runs the original trial experiment on Andy and Vicky, I think this would be a great opportunity for Samuel L. Jackson to make his third Stephen King adaptation after 1408 and Cell. While the character in Firestarter begins as a curious scientist, revelations about Charlie McGee's abilities have a massive impact on him, as he becomes convinced that to allow her to live means risking the possibility of her cracking the world in half when she gets in a volatile mood. To get the appropriate intensity, why not go to one of the most intense actors in the business?
What do you think of these picks? Within the same parameters, do you have other picks for the key roles in Firestarter? Hit the comments section with your own selections, and be sure to stay tuned for future updates about the developing Zac Efron movie!
Assistant Managing Editor
NJ native who calls LA home and lives in a Dreamatorium. A decade-plus CinemaBlend veteran who is endlessly enthusiastic about the career he's dreamt of since seventh grade.
Your Daily Blend of Entertainment News
Thank you for signing up to CinemaBlend. You will receive a verification email shortly.
There was a problem. Please refresh the page and try again.