4 Lessons Zac Efron's Firestarter Needs To Learn From Previous Stephen King Remakes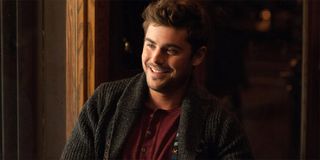 The works of Stephen King have been adapted more times than any other living author, with short stories and novels being transformed into movies, shows, and miniseries – and it's not all that uncommon for filmmakers to take multiple cracks at the same material. For example, King's first three books were Carrie, Salem's Lot, and The Shining, and since they were released in the late 1970s all three have been given the Hollywood treatment multiple times. For Constant Readers it's always interesting to watch how things shake out, which is why one project that has grabbed my attention is director Keith Thomas' upcoming remake of Firestarter starring Zac Efron.
The project is still in pre-production as of the time of this article's publication, having recently added its second cast member in Michael Greyeyes, and thinking about the film has made me wonder how it could benefit from reflecting on certain choices made by past Stephen King remakes. Putting some extra thought into this idea, I've come up with a list of four lessons that the new take on Firestarter should consider to become the best movie that it can be. And I'll start with what is probably the most obvious…
Don't Just Do The Same Thing Again
If you haven't already seen director Mark L. Lester's adaptation of Firestarter from 1984, there's one piece of information that should be known before getting deeper into this feature: it's actually a film that has aged quite well. It has issues that will be further explored as it's discussed further here, but it's a faithful take on Stephen King's original novel, and effectively puts on screen what the author gets across in the book. It also happens to be easily available both digitally and physically for anyone who cares to watch it. So what would be the point of just making that exact same movie again?
This is a lesson that the Firestarter remake can take from director Kimberley Pierce's Carrie in 2013 – a film that was made in the shadow of the Brian De Palma-helmed classic, and failed to escape it due to the fact that it's basically the exact same movie made with a different cast. If Keith Thomas and/or screenwriter Scott Teems have original ideas to apply to the structure or the narrative, they should lean into those instincts and make efforts to have their take on the story stand out from the original starring a young Drew Barrymore.
Mix Things Up, But Don't Stray Far From The Book
Here's where things get a bit tricky – and it's just part of the nature of the beast. The Firestarter remake needs to make changes from the original in order to establish its own pop culture raison d'etre, but also key in that is to not lose sight of the source material. At the end of the day, the film should be a reflection of the original Stephen King book that inspired it, and there should be a heightened awareness of moments and elements from the book that deserve to remain unaltered in the new take.
Considering this, the first King remake that comes to mind is 2019's Pet Sematary, a film that opted to replace the death and resurrection of a two-year-old boy with the death and resurrection of his older sister. The end result is nowhere near as impactful as either the novel or the original adaptation from 1989. For Firestarter, this would be the equivalent of making Charlie McGee a teenager instead of a school-age child who can't quite control her pyrokinesis, and that's exactly the kind of big swing that the remake doesn't need to try.
Adapt Material From The Book That The Previous Version Skipped
Here's a kind disappointment that every booklover/cinephile has experienced at least once before: you read a novel in anticipation of an upcoming adaptation, and develop a clear vision of a particular sequence in your head… only to later learn that said sequence has been cut from the movie version. It's always a bummer – but also a circumstance that can be righted by a remake. And Firestarter can ultimately prove to be a great opportunity for just that.
Looking at the past for an example, fans will remember that the 1990 miniseries version of IT didn't include the horrifying opening sequence from the book featuring the murder of Adrian Mellon at the hands of vicious homophobes and Pennywise The Dancing Clown, but director Andy Muschietti righted that particular wrong when he made IT Chapter Two nearly 30 years later. There are multiple examples of this from Firestarter – for example, Andy McGee's mind-control powers having the long term effect of driving people completely insane – and it would be great to see the remake make maneuvers that allows it to cover that fresh ground.
Add More Gender And Racial Diversity To The Cast
To be entirely blunt, Stephen King stories have a tendency to be very, very white, and Firestarter is no exception. From Charlie and Andy McGee, to Norm and Irv Manders, to the majority of key players at The Shop, just about every character in the book is Caucasian. The most significant exception is the main antagonist, the Native American assassin John Rainbird, but even that role went to a white actor (George C. Scott) in the 1984 version. The upcoming remake has already made some strides to improve things, including casting Native American actor Michael Greyeyes in the villain role, but the film could continue to go further as it builds out its ensemble.
The casting of Zac Efron as Andy McGee suggests that the project won't be mixing things up in terms of gender and race when it comes to the story's leads, but there are multiple characters in the story who could easily be changed for the benefit of the story – such as Shop director Captain Hollister (played by Martin Sheen in the original) or psychologist Dr. Joseph Wanless (played by Freddie Jones). A similar effort towards greater diversity was recently well done in the making of the CBS All Access adaptation of The Stand, with characters like Larry Underwood and Ralph Brentner changed for the better, and that would be a great thing to see in the new Firestarter.
As noted, Firestarter is currently only in pre-production, but it's a film that's been exciting to track through development, and we're only anticipating more good news. Provided that it takes the proper lessons from Stephen King remakes of the past, there exists tremendous potential in this movie, and I can't wait to see how it turns out.
Assistant Managing Editor
NJ native who calls LA home and lives in a Dreamatorium. A decade-plus CinemaBlend veteran who is endlessly enthusiastic about the career he's dreamt of since seventh grade.
Your Daily Blend of Entertainment News
Thank you for signing up to CinemaBlend. You will receive a verification email shortly.
There was a problem. Please refresh the page and try again.