As We Inch Closer To Dune's Release Date, Looks Like There Could Be Good News For Fans Outside Of The States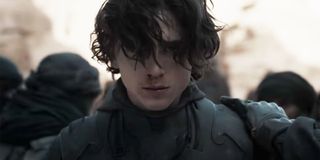 The story behind Dune's impending release is more of a saga at this point. The Warner Bros. film was initially expected to premiere last November and then later around Christmas. We got the trailer, we got interviews, we got Josh Brolin and Jason Momoa hyping the release. Yet, it became another (short-term) casualty of the pandemic. Now, we're expected to get the film next October of 2021--yes October-- but there looks like there could be some even better news for fans living outside of the U.S.
A series of tweets and info online has implied that Dune may premiere as early as September 16 in Australia and at least a little earlier in France, with a date of "15/9/21" (Euro dates, amirite?) listed there. It is worth pointing out that the 15th of September is a Wednesday and the 16th is a Thursday, though Wednesday openings and Thursday preview screenings did used to be fairly normal occurrences pre-pandemic. Other release dates mentioned online include Ireland, Iceland and the UK on September 17. The French reveal mentioned may have been originally sourced from IMDB, but the Australian date is a mystery as that page currently lists October 1 for Oz.
We reached out to the studio and have not heard back. Thus, though unconfirmed at this point, the information in the tweets has also been bandied around the Internet on outlets like Concrete Playground, which also seemingly confirmed the 9/16 Australia release date. The official page for the movie is currently pushing the October 1 date.
Still, if the information ultimately holds up, this means some countries will be getting the big screen sci-fi spectacle a few days earlier than those of us living in North America. The U.S. release of Dune is currently anticipated on October 1, 2021. I honestly wouldn't be shocked if parts of Europe or elsewhere did get the movie earlier than North America. China's box office, for example, has recovered in recent months and pandemic rates in Australia remain relatively low. So, if the shoe fits...
Here in the States, the Dune release is going to be weird in general, whether or not we get it before or after international audiences. Warner Bros. announced a short time ago that the movies coming in the 2021 will also be simultaneously heading to HBO Max, the company's new streaming service. This should roll out in a similar manner to what happened with Wonder Woman 1984.
This has caused a bit of controversy with certain big releases, including Dune but also Godzilla Vs. Kong. Warner Bros. has already said the upcoming match between two titans will hit the streamer despite Legendary itself seemingly being unhappy with the matter. That movie is expected to drop on March 26--which is spectacularly soon. And we've already gotten a trailer for that film as well.
In the case of Dune, given director Denis Villenueve and more (M. Night Shyamalan had some particularly blunt thoughts) were also unhappy with the Timothee Chalamet starrer getting the same treatment, the last we heard is that movie is still up in the air and that there were "active negotiations" between the studio that produced the movie and Warner Bros. Given all of the wishy-washiness both around the Warner Bros. plan but also just the general status of the pandemic, another date change would not surprise me at this point.
A lot is riding on Dune to be a success. Director Denis Villenueve has already planned for a sequel to the movie as he split the flick into two parts. It also has a stellar cast and has been hotly anticipated. So, whatever happens, whenever it happens, I hope it's a big success. Selfishly, I hope I get to see it on the biggest screen possible.
Your Daily Blend of Entertainment News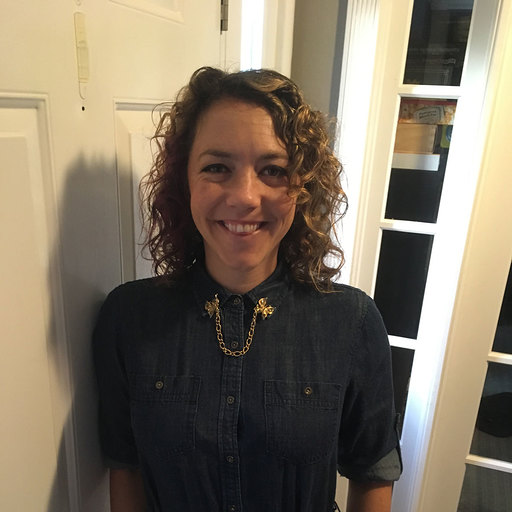 Reality TV fan with a pinch of Disney fairy dust thrown in. Theme park junkie. If you've created a rom-com I've probably watched it.