How To Watch Wonder Woman 1984 Streaming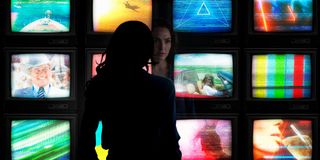 CinemaBlend participates in affiliate programs with various companies. We may earn a commission when you click on or make purchases via links.
We are truly living in unprecedented times, and so it only makes sense for highly anticipated big-budget superhero epics like Wonder Woman 1984 to receive a release like no other blockbuster before. In a move that shocked the world, Warner Bros. has elected to release the latest DC Extended Universe movie streaming the same day it lands in theaters. But when and where will we be able to watch the latest adventures of one of history's most notable comic book characters? Well, look no further…
When And Where You'll Be Able To Stream Wonder Woman 1984
On Christmas day, not only will you be able to unwrap all of those gifts under the tree, you will also finally get to watch Wonder Woman 1984 and see what Gal Gadot's Diana Prince has been up to all these years. All you will need to do is log into your HBO Max account and start streaming Patty Jenkins' long-awaited sequel to 2017's Wonder Woman. Wonder Woman 1984 will be available streaming on HBO Max starting Friday, December 25 at 12:00 p.m. EST (3:00 p.m. PST).
It should be noted that you will only be able to watch Wonder Woman 1984 on HBO Max for a short period of time as the movie will only be listed on the streaming platform for one month before it is removed.
UPDATE: Now that the 30-day HBO Max window for Wonder Woman: 1984 has expired, the movie is available on PVOD. Hopefully, the movie wlll eventually make its way back to HBO Max, but for now can rent Wonder Woman: 1984 for 48 hours on Amazon (opens in new tab)*. *
Have you considered using a VPN? You may already use one as a way to keep your internet access secure when using public wi-fi, but did you know you can use a VPN to watch your favorite streaming content when you're traveling out of region? If you're traveling out of the U.S. area and still want to catch Wonder Woman 1984 on HBO Max, consider using a VPN (opens in new tab).
When Will Wonder Woman 1984 Be Available To Rent Or Buy
It is hard to say exactly when Wonder Woman 1984 will be available to rent or buy (digitally and physically), but it never hurts to speculate. The first Wonder Woman movie started its domestic run in theaters on June 2, 2017, and was first available digitally on August 29 of that year with the physical release coming less than a month later on September 19. If we use that same model for Wonder Woman 1984, we will probably be able to buy digital copies of the movie starting sometime in March with the physical release coming out around April. Now, a lot can change because of the major shift Warner Bros. is making with this release, so make sure to check back for updates.
Will Wonder Woman 1984 Be On Netflix?
In an ideal world, every movie would be available on every streaming platform, but that's not the case and probably never will be. That being said, it's unlikely Wonder Woman 1984 is ever available to stream on Netflix (though you could always rent the Blu-ray through its original by-mail service). And considering Wonder Woman 1984 is premiering on HBO Max the same day as in theaters, it will most likely end up on Warner Bros.' new streaming service at some point in the near future.
Well, that is about everything there is to know about where, when, and how you will able to watch Wonder Woman 1984 at home streaming (for a limited time) the same day it drops in theaters later this month. Don't forget to check out CinemaBlend's updated 2020 movie guide for the latest on other movies coming to theaters in December.
Your Daily Blend of Entertainment News
Philip grew up in Louisiana (not New Orleans) before moving to St. Louis after graduating from Louisiana State University-Shreveport. When he's not writing about movies or television, Philip can be found being chased by his three kids, telling his dogs to stop yelling at the mailman, or yelling about professional wrestling to his wife. If the stars properly align, he will talk about For Love Of The Game being the best baseball movie of all time.
Your Daily Blend of Entertainment News
Thank you for signing up to CinemaBlend. You will receive a verification email shortly.
There was a problem. Please refresh the page and try again.