11 2021 Movies We're Willing To Wait To See On The Big Screen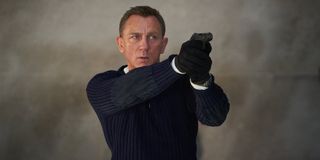 At present, 2021 is a massive question mark in the film world. There is certainly a fair bit of optimism going around, with the production and distribution of the COVID-19 vaccine inspiring hope that we will see life return to a semblance of normal that allows for movie-goers to start filling local theaters again, but nobody knows what to fully expect – and there are many reasons for the industry to remain cautious. As things stand, every major title is simply gambling that their set release date will allow the possibility to generate a profit from the big screen.
Ultimately some titles will have to settle for limited and/or PVOD releases, and that may be fitting for some – but there are other films coming out that shouldn't have those options be made available, and should be delayed until the proper theatrical experience is possible. These are films like Dune and Mission: Impossible 7 that are made for the full immersion of the big screen and will be best appreciated surrounded by fellow cinephiles. There are 12 specifically we want to single out, and we'll start with the title that has been ensnared in the most controversy in this particular conversation…
Dune (October 1, 2021)
One of the central inspirations for this list was the development that will see Warner Bros. release their entire slate of 2021 movies both in theaters and on HBO Max simultaneously (a shortcut around the whole predicament), and the title that has us most concerned in this regard is Denis Villeneuve's Dune. The film is a potential franchise starter that will allow fans to experience the world of author Frank Herbert's books like never before, and the idea of seeing it for the first time in one's own living room seems borderline criminal. The cinematic exploration of Arrakis deserves to unfold in front of huge crowds on massive screens – and if that can't happen in 2021 so be it. The filmmakers and stars behind the production definitely aren't on-board with the streaming idea, and neither are we.
No Time To Die (April 2, 2021)
Cary Fukunaga's No Time To Die is presently scheduled to be released more than a full year after its original 2020 date, but it's a title that should just keep getting pushed for as long as necessary for it to get a proper theatrical release. It would be one thing if this were just a random James Bond movie (there are plenty of massive 2021 action titles that you won't find on this list), but what can't be ignored is that this is Daniel Craig's final adventure as 007, and in the legacy of the franchise that deserves respect and recognition with a proper release.
The Whole Marvel Cinematic Universe Slate
It's understandable that people are feeling Marvel withdrawal, as 2020 was the first year in a decade not to feature any storytelling from the Marvel Cinematic Universe, but if that drought needs to continue in 2021 so be it. What makes this situation so crucial is that next year marks what is the franchise's first real massive venture into small screen storytelling, and while the macro idea is that storylines can weave in between the films and the episodic narratives, the specialness of that only exists if the films are being released on a different platform.
Cate Shortland's Black Widow, Chloe Zhao's Eternals, Destin Daniel Cretton's Shang-Chi And The Legend Of The Ten Rings and Jon Watts' untitled Spider-Man: Far From Home sequel will be minimized by anything other than releases that see them play in 4,000-plus theaters, and they should be delayed as long as necessary to make sure that happens.
Candyman (August 27, 2021)
There are a lot of things to be missed about theaters, but few things top what it's like to see a really scary movie with a packed crowd – everything screaming and jumping together as insane action plays out on the big screen. We want that for Nia DaCosta's Candyman. The first trailer (which was released all the way back in February) was chilling to witness just in previews, so we can only imagine what kind of visceral reactions it will inspire as its playing out in full. You can just feel that this is going to be a movie that plays better with a side order of watching seat neighbors melt in their seat, and if late August is too early to allow that to happen, then it should keep getting pushed.
Godzilla Vs. Kong (May 21, 2021)
Legendary Pictures' Monsterverse has been developing slowly but surely over the last six and a half years with the release of Gareth Edwards' Godzilla, Jordon Vogt-Roberts' Kong: Skull Island, and Michael Dougherty's Godzilla: King Of The Monsters, and the idea that the capstone project to all that build-up will make its premiere on HBO Max is ludicrous. Part of the magic of cinemas is that it can help make skyscraper-sized monsters appear in scale, and that illusion is impossible in any home theater setup. We want to be blinded by Godzilla's atomic breath and shudder at his deafening roar, and if that means waiting until 2022 for Adam Wingard's Godzilla vs. Kong so be it.
Mission: Impossible 7 (November 19, 2021)
Christopher McQuarrie's Mission: Impossible 7 is an interesting case, as the argument is as much about the big screen experience as much as it is maintaining consistency in distribution. It should go without saying that the eye-popping action that is crafted in this franchise deserves to be seen on a screen that completely dominates your field of vision, but what should also be remembered about this particular chapter is that it's being filmed back-to-back with Mission: Impossible 8. It would be pretty crazy if Mission: Impossible 7 took a shortcut distribution model in hopes that its sequel would be able to get the full big screen treatment, so we're definitely advocating that the movie move back a few months if that's totally necessary when November 2021 rolls around.
Halloween Kills (October 15, 2021)
The situation with David Gordon Green's Halloween Kills is a little bit of the argument for Candyman mixed with the argument for Mission: Impossible 7. One of the great joys of 2018 sequel reboot was hearing people in the audience scream while Michael Myers accomplished his horrific business, and that experience should not only stay consistent with its first sequel, but also with the film that is set to follow it – 2022's Halloween Ends. Obviously the unique downside for this particular release is that the movie would have to be pushed a full year instead of just a couple months (it must be an October film), but that's acceptable in the face of the alternative.
The Matrix 4 (December 22, 2021)
When you break it down, it's pretty weird that Warner Bros. included Lana Wachowski's The Matrix 4 within their whole HBO Max plan. For starters, it's late December release date means that it has a higher percentage chance than basically any other 2021 film to come out at a time when theaters are no longer being effected by COVID-19 – but it should also be noted that WB was planning to release the film in April 2022 before they moved it up to December 2021. Given that this is a potential comeback feature for the sci-fi franchise, the studio should be doing everything in its power to ensure that it gets the full theatrical treatment and not have to settle for day-and-date on HBO Max.
What movies are set to come out in 2021 that you think should be delayed if a full blockbuster release isn't possible? Do you agree with our picks? Are there additions or subtractions you would make? Check out our Upcoming Movies section to get a full sense of everything that's coming, and hit the comments section with your thoughts, feelings, an opinions on the matter!
Your Daily Blend of Entertainment News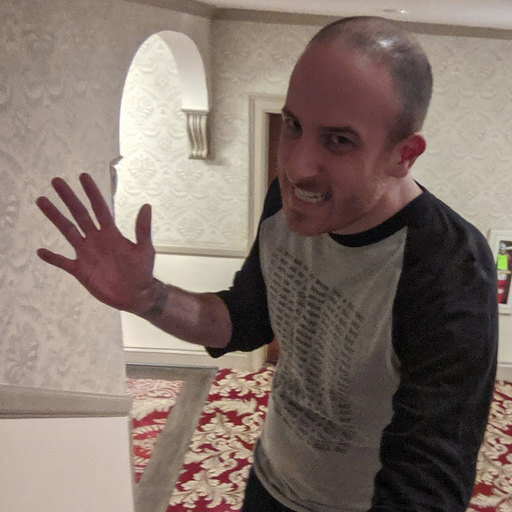 Assistant Managing Editor
NJ native who calls LA home and lives in a Dreamatorium. A decade-plus CinemaBlend veteran who is endlessly enthusiastic about the career he's dreamt of since seventh grade.