Peter Pan And Wendy: 7 Quick Things We Know About The Disney Movie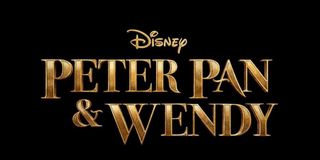 In 2022, audiences will travel to Neverland once more with Disney's Peter Pan & Wendy, the latest live-action retelling of 1953's beloved animated feature. Based on the books by J.M. Barrie, this streaming exclusive will serve as only the latest remake from the Mouse House, though it comes with some established talent. Director David Lowery (Pete's Dragon) is on board to helm, and he's very excited to see this passion project being realized, and with stars like Jude Law and Jim Gaffigan involved. But, let's not get ahead of ourselves. Details remain limited about this forthcoming Disney+ movie, but we do know some key bits of information about next year's release. With that said, here's what we know (so far) about Peter Pan & Wendy.
Peter Pan & Wendy Will Premiere On Disney+ In 2022
Peter Pan & Wendy has been a dream movie for David Lowery for quite a few years now (as we'll discuss in more detail later). Now, it's finally coming to life. Recently, it was announced that the streaming title will arrive on Disney+ sometime in 2022. It's unclear when exactly it'll come out next year, but we should expect it in the second half of the year. It's currently in the early stages of filming, as we'll talk about in a bit, and will likely take a year to finish post-production. Therefore, we'll need to be patient for the time being, but we have a broad idea of when Lowery's adaptation will fly onto Disney+.
The Disney Live-Action Remake Is Directed By Pete's Dragon's David Lowery
For movie lovers, it was an odd day when Disney announced that David Lowery would direct a remake of 1977's Pete's Dragon. The arthouse filmmaker behind Ain't Them Bodies Saints, A Ghost Story, and this year's The Green Knight didn't seem like the type of artist who would work well with the world's biggest movie studio. But, to many people's surprise, Lowery's sensibilities gelled with Disney's brand of sentimentality.
Bringing an unsuspecting bit of soul and a unique perspective to the material, 2016's Pete's Dragon is the rare recent Disney remake that's not only good but arguably even better than the original. It wasn't a commercial success, admittedly, but it was a critical darling, and Disney liked working with the dynamic filmmaker, so he reunites with Disney for 2022's Peter Pan & Wendy. Hopefully, it's another successful team-up between the idiosyncratic storyteller and the family-friendly, money-making studio.
Production Is Currently Underway In Vancouver
It has been a tumultuous time, but movies are finally being filmed again — under strict safety regulations, of course. Disney isn't one to rest on their laurels; if they can get cameras rolling, productions will be underway. Sure enough, Peter Pan & Wendy is officially filming, as a press release recently announced. It's still the early days of shooting, though it has been a long time coming for David Lowery. The Disney director set his sights on making this movie years ago, and now it's finally coming together.
Peter Pan And Wendy Stars Alexander Molony And Ever Anderson As The Title Characters
It's a very big deal to star in your own Disney movie. You're guaranteed an audience of millions — maybe even more — which is a hell of a way to get noticed at the start of your career. When it comes to Alexander Molony, the British child actor will make his film debut with Peter Pan & Wendy, Disney's forthcoming live-action remake of their beloved 1953 animated film.
Additionally, Ever Anderson, the daughter of Milla Jovovich and director Paul W.S. Anderson, will also star in this upcoming streaming title as Wendy, our other titular protagonist. Previously, Anderson made her acting debut in Anderson's Resident Evil: The Final Chapter. Also, the child actress will soon be seen in Marvel's Black Widow.
The Supporting Cast Includes Jude Law, Jim Gaffigan, Yara Shahidi, And More
In addition to starring Alexander Molony and Ever Anderson as our Peter Pan and Wendy, the movie will also star Jude Law as none other than the malicious Captain Hook. The Oscar-nominated British actor is no stranger to playing famous literary characters, from Dumbledore in the Fantastic Beasts movies to John H. Watson in the Sherlock Holmes blockbusters. Law really knows how to throw himself into a role, and his villainous performance should be a lot of fun to watch. Likewise, in an inspired bit of casting, Jim Gaffigan is attached to play Smee, Hook's right-hand man ... so to speak.
Additionally, to round out the supporting cast for this streaming exclusive, grown-ish star Yara Shahidi is on-board to play Tinker Bell, Lost In Space's Molly Parker will play Mary Darling, Wendy's mother, and Firefly's Alan Tudyk adopts the role of George Darling, Wendy's father. Also, Alyssa Wapanatâhk is Tiger Lily, while Joshua Pickering and Jacobi Jupe play John and Michael Darling, Wendy's younger brothers.
David Lowery Claims He'll 'Redefine' These 'Iconic Characters For A New Generation' With Disney+'s Peter Pan & Wendy
There's no denying that Peter Pan is a timeless story. But, as it's been retold time and time again, one has to wonder what Disney's newest take on the material will do to make this version stand out — especially when 2015's Pan and 2020's Wendy and Come Away aren't too far in the rear window. It won't be until next year that we see David Lowery's vision for this project, but he knows how to hype it up.
In a press release, the Ain't Them Bodies Saints director claimed his adaptation will "redefine" these "iconic characters for a new generation." That's quite a bold statement, but an encouraging one, too. Hopefully, the final product lives up to those lofty words.
Here's what David Lowery said:
This Peter Pan Re-Imagining Has Been In The Works Since 2016
As it was noted above, Peter Pan & Wendy has been a bit of a passion project for David Lowery for years now, though he has taken his time getting it up to the (small) screen.
Peter Pan & Wendy first started development in 2016 when the co-writer/director was completing Pete's Dragon. As Deadline reported, the adaptation was set up as David Lowery's follow-up movie, though development stalled for some time. The filmmaker went on to make A Ghost Story, The Old Man & the Gun, and The Green Knight in the meantime, while the studio shot several other live-action remakes, many of them not living up to Lowery's work. Nevertheless, particularly as Disney continues to boost their Disney+ content, this high-profile streaming title will be one of the biggest Disney+ originals to hit the site, while also being one of Lowery's biggest movies to date, too.
Be sure to follow CinemaBlend for the latest updates on Peter Pan & Wendy, and more!
Will is an entertainment writer based in Pittsburgh, PA. His writing can also be found in The Playlist, Cut Print Film, We Got This Covered, The Young Folks, Slate and other outlets. He also co-hosts the weekly film/TV podcast Cinemaholics with Jon Negroni and he likes to think he's a professional Garfield enthusiast.
Your Daily Blend of Entertainment News
Thank you for signing up to CinemaBlend. You will receive a verification email shortly.
There was a problem. Please refresh the page and try again.