House Of Gucci: Release Date, Cast And 7 Other Quick Things We Know About The Lady Gaga And Adam Driver Movie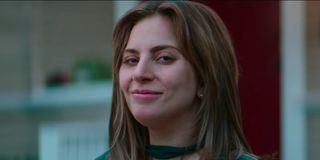 There is a good reason you have been seeing all those pictures of Adam Driver and Lady Gaga decked out in fabulous '80s attire in early 2021. That reason is House of Gucci, Ridley Scott's upcoming crime drama about murder of fashion icon Maurizio Gucci by a hitman hired by his ex-wife, Partrizia Reggiani, following the couple's divorce in the early '90s. The movie, which has a cast that also features talented actors like Jared Leto, Al Pacino, and Jeremy Irons, will finally be released later in 2021 after years of planning.
So, what is House of Gucci and what do we know about it? Well, we actually know quite a lot about Lady Gaga's highly anticipated followup to 2018's A Star Is Born, including the release date, plot, that insane cast, and a brief history lesson on the project's long journey to theaters. Here are seven quick things we know about Ridley Scott's upcoming crime movie.
House Of Gucci Is Scheduled To Be Released November 24, 2021
We don't have too much longer to wait before we get to see how Ridley Scott handles one of the most notorious murder-for-hire cases in the past 30 years. Back when MGM bought the distribution rights for House of Gucci in April 2020, The Hollywood Reporter noted that the film would land in theaters Wednesday, November 24, 2021, which has the movie premiering ahead of Thanksgiving weekend, one of the most important times of the year.
If its release date sticks, House of Gucci will premiere about a month after Ridley Scott's The Last Duel, another upcoming Adam Driver movie, which is slated to open October 15, 2021.
The Film Centers On Patrizia Reggiani's Plot To Murder Her Ex-Husband Maurizio Gucci
House of Gucci will tell the story of the Patrizia Reggiani (Lady Gaga), the ex-wife of Maurizio Gucci, who was convicted of hiring a hitman to assassinate her former husband in the lobby of the luxury fashion brand's Milan office on March 27, 1995. The murder came just four years after Gucci divorced Reggiani following an extended separation dating back to 1985. Reggiani was arrested two years later and then convicted in 1998 for her role in the murder-for-hire plot. She was freed from prison in October 2016, according to The Telegraph.
Per Deadline, the movie was written by Robert Bentivegna, who based the script on Sara Gay Forden's The House of Gucci: A Sensational Story of Murder, Madness, Glamour, and Greed.
Lady Gaga And Adam Driver Anchor The Film's All-Star Cast
The House of Gucci cast is led by Lady Gaga and Adam Driver, but the actors filling out the supporting cast are just as recognizable and prolific as the two leads. In addition to those two, House of Gucci will feature Jared Leto, Al Pacino, Jack Huston, Reeve Carney, Camille Cottin, and more. Robert De Niro was once believed to taking on the role of Rodolfo Gucci, but according to The Hollywood Reporter, those initial reports ended up not panning out, and the role went to Jeremy Irons.
Director Ridley Scott Has Been Attached To House Of Gucci Since 2006
Before MGM got involved, hell, even before Lady Gaga and Adam Driver were superstars in their own regard, Ridley Scott was planning a movie about the Gucci family that was at one time believed to be released by Paramount Pictures. In June 2006, Variety reported that Scott's Scott Free production company had something in the works, but a finalized story had not yet been ironed out.
To put this into perspective, Ridley Scott was working on American Gangster at the time, a film that will celebrate its 14th anniversary later this year.
Angelina Jolie And Leonardo DiCaprio Were Once Attached To Star In The Project
House of Gucci has been in various stages of development since Ridley Scott first started to work on the project 15 years ago. Over the years, different stars have been attached to take on the film's leading roles, with two of the most notable being Angelina Jolie and Leonardo DiCaprio, who were reportedly attached to portray Patrizia Reggiani and Maurizio Gucci, respectively. This came in a 2009 Vogue article about the ongoing plans for the movie which would ultimately become House of Gucci, though with a much different cast.
Production On House Of Gucci Finally Got Underway In Early 2021
After years of planning, multiple Hollywood giants reportedly joining and subsequently leaving the project, cameras finally started to roll on House of Gucci in Italy in early 2021. In a brief article published by Italian news outlet ANSA in late February 2021, it was noted that Lady Gaga had already arrived in Rome to start filming her scenes in the upcoming Ridley Scott movie.
That report was followed by on-set photos published by an assortment of websites like Yahoo! News, which shared several behind-the-scenes pictures of Lady Gaga and Adam Driver filming their scenes in the Italian capital city. It remains unclear just how long principal photography will take, but things should wrap up sooner rather than later if the November release date sticks.
The Real-Life Patrizia Reggiani Is 'Annoyed' By Lady Gaga
Pretty much everyone is excited to see how Lady Gaga's portrayal of the "Black Widow" works out when House of Gucci is released. Well, almost everyone… In March 2021, Patrizia Reggiani told Ansa (via The Independent) that she was annoyed by the singer-turned-actress, but it had nothing to do with not being compensated for the movie:
Patrizia Reggiani would go on to imply that Lady Gaga should have met her before moving forward with the project so that she could get to know her as a person.
House of Gucci is just one the many great upcoming movies slated to come out later this year. Hopefully there are no additional setbacks and the title gets to remain on the list of highly anticipated 2021 new movie releases.
Philip grew up in Louisiana (not New Orleans) before moving to St. Louis after graduating from Louisiana State University-Shreveport. When he's not writing about movies or television, Philip can be found being chased by his three kids, telling his dogs to stop yelling at the mailman, or yelling about professional wrestling to his wife. If the stars properly align, he will talk about For Love Of The Game being the best baseball movie of all time.
Your Daily Blend of Entertainment News
Thank you for signing up to CinemaBlend. You will receive a verification email shortly.
There was a problem. Please refresh the page and try again.