Upcoming Jared Leto Movies And TV: Joker, Morbius And More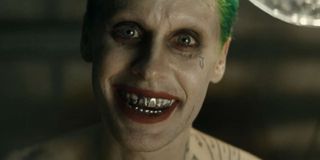 Jared Leto is one of those actors in Hollywood who never really seems to get any older despite being around for nearly 30 years now. The star of such films as Requiem for a Dream, Dallas Buyers Club, and Blade Runner 2049 has proven time and time again since debuting in the mid '90s that he is a force to be reckoned with when it comes to his on-screen performances. The way Leto has lost himself in performances as The Joker in Suicide Squad, Rayon in Dallas Buyers Club, and Paul Allen in American Psycho is really something to behold, and by the way it looks, he'll be doing the same in quite a few upcoming projects, including Morbius.
In addition to Morbius, the Academy Award-winning actor will show up in various movie and TV projects in the next year or so, including a gritty crime thriller starring Denzel Washington and Rami Malek, a return to the DCEU in Zack Snyder's Justice League, the long-awaited third entry in the Tron series, and an Andy Warhol biopic, to name a few. Once again it looks like Jared Leto is ready to prove that he is one of the hardest working names in the movie industry.
The Little Things - January 29, 2021 (Completed)
First up for Jared Leto is the upcoming Warner Bros. gritty crime thriller The Little Things, which will see the Oscar winner take on the role of Albert Sparma, a man believed to be a vicious criminal preying on victims on the streets of Los Angeles who is being sought by a questionable deputy sheriff played by Denzel Washington and a straight-laced detective on the case played by Rami Malek. The story involving these three Academy Award-winning actors will focus both on the crimes committed by Leto's mysterious character as well as the checkered past and morally grey areas of Washington's rugged deputy.
Production on The Little Things got underway in September 2019 in and around Los Angeles and wrapped several months later. The project is just one of the Warner Bros. movies that will be simultaneously released in theaters and on HBO Max over the course of the next year, and audiences will finally get the chance to see the movie on January 29, 2021.
Zack Snyder's Justice League - March 18, 2021 (Post-Production)
The long-awaited "Snyder Cut" of Justice League, now known as Zack Snyder's Justice League, has gone from one of the biggest rumors in Hollywood to one of the most anticipated projects in the movie industry over the course of the past few years, and that was even before Jared Leto's version of The Joker was added to the massive cast of the four-part HBO Max project. And while there are still a lot of unknowns surrounding Leto's reprisal of The Joker, it appears we'll see a much different version than the one seen in 2016's Suicide Squad. In a November 2020 interview with Beyond The Trailer, Snyder explained that the mini-series will feature a "road-weary" Joker but didn't disclose details as far as how he fits into the movie. That said, Leto's Joker could have some involvement with Batman's boy wonder, Robin.
When Zack Snyder's Justice League was first officially revealed earlier in 2020, it was announced the four-part miniseries would debut on HBO Max at some point in 2021 but a definitive release date was not disclosed. After months of speculation by everyone under the Sun, it was revealed through a Vero conversation between Snyder and a fan that we wouldn't have to wait too much longer as the seemingly R-rated project would be coming out at some point in March 2021. There is no word on exactly when in March the project will drop, but expect that to change very shortly.
Morbius - January 21, 2022 (Post-Production)
There are a ton of awesome comic book characters debuting in 2021, but one of the most anticipated is Jared Leto's take on Morbius: The Living Vampire in the soon-to-be-released Sony Pictures Universe of Marvel Characters movie Morbius. In the movie, which was initially slated to be released in July 2020, Leto will portray Michael Morbius, a scientist suffering from a rare blood disease who gains superhuman abilities after attempting to cure his ailment.
In addition to Leto, Morbius will also feature the likes of Matt Smith as the anti-hero's best friend Loxias Crown, Jared Harris as the vampire's mentor, and Tyrese Gibson as an FBI agent tasked with tracking Morbius. Additionally, Michael Keaton, who portrayed Vulture in Spider-Man: Homecoming is set to appear, but it remains unclear if he will play the Sinister Six member or not.
As mentioned earlier, Morbius was initially slated to be released in theaters in July 2020, but Sony Pictures decided to scrap that date in light of the COVID-19 pandemic and instead push the release back to March 19, 2021. The upcoming movie received yet another delay in January 2021 when it was reported that Morbius wouldn't be hitting theaters until October 8, 2021. At that time we will hopefully see how the movie and Jared Leto's character connects to the larger Sony Pictures Universe of Marvel Characters, which currently includes Tom Holland's Spider-Man and Tom Hardy's Venom.
Gucci - TBD (Pre-Production)
Another major project featuring Jared Leto is Ridley Scott's upcoming true crime drama Gucci, which will follow Lady Gaga's Patrizia Reggiani, the ex-wife of Maurizio Gucci, who was convicted in the 1990s of orchestrating a murder-for-hire plot that resulted in the death of the heir to the Gucci brand. The real-life Reggiani served 29 years in prison for he role in the death of her former husband and was let out in 2016. In addition to Lady Gaga, the movie will also see Adam Driver, Robert De Niro, Al Pacino, Jack Huston, Reeve Carney, and Leto in unspecified roles in what sounds like a star-studded and riveting crime thriller.
In October 2020, Deadline reported that Ridley Scott, who had just recently wrapped production on The Last Duel, would start filming Gucci in March 2021 on location in Italy, but a release date has yet to be announced at this time. Following his work on the murder-for-hire plot, Scott will then shift his focus to Kitbag, a drama based on the life of Napoleon Bonaparte with Joaquin Phoenix on board to portray the French general and eventual emperor. Expect to hear more on these projects in the coming months.
Tron 3 - TBD (Announced)
It has already been 10 years since Tron: Legacy came and went at the box office, but despite the poor ticket sales and failure to strike up an interest in the science fiction franchise, Disney is pushing forward with a third film set inside an arcade cabinet with Tron 3. Not a whole lot is known about the project at this time, but Jared Leto is attached to star as a character by the name of Ares in Garth Davis' upcoming high-tech action movie. There have been rumors about what the movie is actually about for years now with speculation about it either being a spinoff or a continuation of the story told in the first two entries.
One thing is for sure is that Leto was looking jacked in a September 2020 Instagram post with a caption stating that he was starting his Tron workout. If Leto is the main star this time around remains to be seen despite the rumored working title of Tron: Ares. There is no word on exactly when Tron 3 or Tron: Ares will enter production, but considering Jared Leto was already starting his pre-filming workout back in September 2020, this one could certainly be gearing up to begin principal photography at any time. Be on on the lookout for more information on this in the near future.
Andy Warhol Biopic - TBD (Announced)
Jared Leto was first announced to be taking on the role of the iconic American art and pop culture icon Andy Warhol in a biopic of the late artist's life as far back as 2016. Everyone looking forward to seemingly forgotten project were in for some great news in August 2020 when Leto posted on his Instagram on what would have been Warhol's 92nd birthday to let everyone know that yes, he is still playing the man who he described as a genius.
The details on the still untitled Andy Warhol biopic have yet to be released and it is not yet known if the movie will focus on the entirety of the artist's life or just a small portion of it in the height of his fame. Either way, this sounds like an amazing passion project for the talented actor who has lost himself to best portray some of his most famous characters. Be on the lookout for more on this soon.
WeCrashed - TBD (Announced)
Jared Leto is also attached to star in WeCrashed, the Apple TV+ series based on the podcast of the same name that served as a chronology of the rise and fall of WeWork and its charismatic CEO Adam Neumann. According to a Deadline report from December 2020, the deal is not yet closed for Leto to take on the role, but Crazy Stupid Love and This Is Us directors Glenn Ficarra and John Requa are on board to lead the series.
Untiled Joker Movie - TBD (Announced)
A lot has changed in the years since it was first announced that Jared Leto's version of The Joker would be getting a standalone DCEU movie (Todd Phillips' Joker, Zack Snyder's Justice League), but back in 2018, the Suicide Squad star who barely appeared in his first outing looked like he would be getting more time on the screen with his own movie. The past two years, and everything that has gone on with the saga of the drama surrounding the release of the Joaquin Phoenix-led comic book adaptation, make the prospects of this movie coming to fruition seem less likely each day, a lot could change following the release of new and improved Justice League in 2021.
Well, that about caches us up with the upcoming Jared Leto movie and television appearances. Which one are you the most excited to see? Sound off in the comments below.
Your Daily Blend of Entertainment News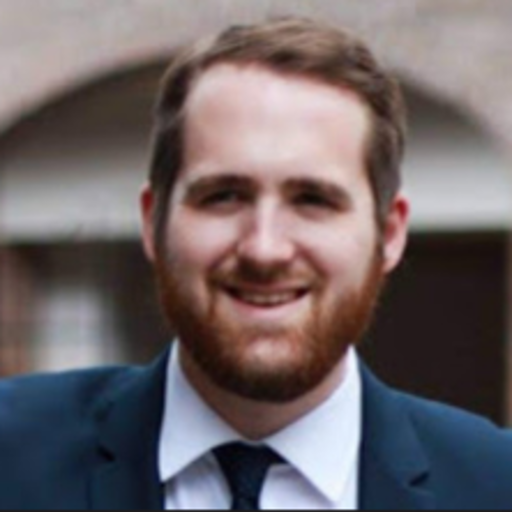 Philip grew up in Louisiana (not New Orleans) before moving to St. Louis after graduating from Louisiana State University-Shreveport. When he's not writing about movies or television, Philip can be found being chased by his three kids, telling his dogs to stop barking at the mailman, or yelling about professional wrestling to his wife. If the stars properly align, he will talk about For Love Of The Game being the best baseball movie of all time.