3 Reasons This Year's Oscars Ceremony Was A Complete Mess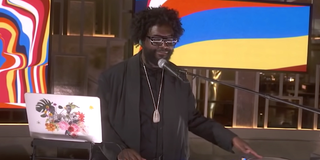 The strangest Oscars season in recent memory had the strangest Academy Awards telecast in recent memory. It's fitting, sure, but that doesn't excuse the Academy for delivering a disastrous television presentation marred by multiple head-scratching decisions and numerous detrimental changes that caused the 93rd Academy Awards to stumble, flail, and eventually fall flat on its face.
I can't call this the worst Oscars ceremony I've ever seen. The 2011 ceremony, co-hosted by the hopelessly mismatched Anne Hathaway and James Franco, continues to hold that honor and I'm not sure anything outside of a complete technical meltdown will wrestle that crown from their collective hands. But in a year where the Academy had its back up against the wall having to celebrate a slate of films that the majority of the casual, mainstream audience wasn't invested in, the Oscar ceremony delivered a joyless, energy-free slog of a show that opted for too-solemn tributes to the history of cinema but also forgot to celebrate what's special about the movies, now.
This is not a referendum on the winners in any way. Few could argue that the best of this unusual Oscars season, which extended its qualification deadlines to accommodate studio heavy hitters that still chose to sit the whole season out, didn't emerge triumphant by evening's end. Chloe Zhao collected Director and Picture Oscars for her beautiful tone poem Nomadland, while the beating heart of that film, Frances McDormand, took Best Actress from and insanely talented field of competitors.
I also credit the Academy for trying to shake things up. Live events are still figuring out how to even occur under expected COVID restrictions, and I commend the Oscars for largely figuring out how to stage an event for all of the nominees in multiple, new locations that still allowed contenders like Daniuel Kaluuya, Youn Yuh-jung, Emerald Fennell, the team behind Soul, and everyone to feel like they got the "full Oscar experience."
Endless speeches, saying nothing
But nothing landed. Nothing. After Regina King's spectacular strut from the pre-show party to the stage, choreographed no doubt by Oscars executive producer Steven Soderbergh, the wheels came off of this eventual train wreck. All we could do, as audience members, was watch in horror and express disbelief about the various atrocities on social media.
I've often wondered what would happen if that pesky Oscars stage music didn't play winners off the stage as their speeches lost focus and rambled. You know the drill by now. A passionate winner, overwhelmed by emotion, has to rush through a touching tribute as the "get off the stage" music swells. The 93rd Academy Awards did away with that, and left us with a litany of interminable speeches that might have been heartfelt, but too often lacked any noticeable point. Musicians, editors, documentary filmmakers and cinematographers thanked teachers from their childhoods, got overly political (or made jokes about how political the show felt), and often rambled into a void. Very sweet for them, but brutal for an audience member watching from home.
Instead of having music play the winners off in a hasty fashion, The Roots icon Questlove DJ'd the ceremony, which often giving the Oscars an MTV Movie Awards feel. That's not a desired effect. Record scratches and airhorns blared as soon as Oscar winners finished their too-solemn speeches. Like the entirety of the ceremony, it was two wildly different tones smashing into each other, often creating a disaster.
Glenn Close does Da Butt
Still, none of that could have prepared us for the complete and utter debacle that was the run of show for the 93rd Academy Awards. Again, the creatives behind the intimate ceremony thought outside the box, which could have netted exciting results. Best Director went early in the show, which was a surprise. In lieu of clips from the nominated films or performances, presenters frequently gave speeches about the nominees that didn't sound genuine in the slightest. Joaquin Phoenix refused to participate in it.
The Oscars already were off the rails when, with only three categories left to hand out, co-host (sort of) Lil Rey Howery awkwardly fumbled through what felt like an impromptu comedic bit about Oscar-nominated songs. He roped nominees Andra Day and Daniel Kaluuya into the uncomfortable nonsense, only proving that young nominees know nothing about the history of the ceremony they were attending. And it ended with Oscar nominee Glenn Close shaking her ass to EU's "Da Butt," from Spike Lee's School Daze.
Where do we begin? You don't try a comedy bit AT THE END of a show that already felt like it was lasting an eternity. You'd already committed to a "no jokes" policy by neglecting to hire a traditional host or offer up funny presenters. The bit felt like a time filler for a how that really didn't need it, but then the ceremony RACED through the In Memoriam package, short-shrifting what's usually the most sentimental moment of the annual ceremony (when almost every poor decision on the evening was geared towards ramping up the sincerity for the movie-making process). Seriously, what the hell?
The Best Actor gamble blew up in their faces
I'd already thrown in the towel on this ridiculous failure of a show when the unthinkable happened. The Oscars took a spectacular gamble and moved Best Picture ahead of Best Actress and Best Actor in the run of show. Not unprecedented, mind you, but highly unusual. The Academy in hindsight was gambling that the late Chadwick Boseman would win Best Actor for his performance in Ma Rainey's Black Bottom, and the evening would have a spectacular, emotional sendoff.
Only, he lost. And the category's winner, Anthony Hopkins, didn't show up to the ceremony.
It was the perfect, anti-climactic fade into obscurity for this disaster of a ceremony. You actually couldn't have scripted it any better if your point was to prove that very little about the 93rd Academy Awards worked. The new venue was cozy, and the winners were just. But too many outside of the film community like to argue that the Oscars are on their last legs. Films with niche audiences contend in a ceremony that is getting harder and harder to watch.
The ratings for this year's telecast will be fascinating. My guess is that they will post an historically low number, because even mildly curious viewers who tuned in to see how the Oscars were being handled were met with a soul-crushingly dull presentation that drained the stage presence, the pomp and circumstance… the FUN out of the Oscars. Next year's ceremony, if there is one, can't possibly be worse.
Your Daily Blend of Entertainment News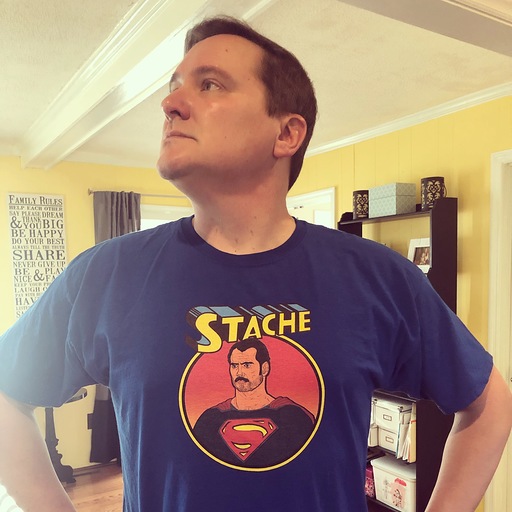 Sean O'Connell is a journalist and CinemaBlend's Managing Editor. Sean created ReelBlend, which he proudly cohosts with Jake Hamilton and Kevin McCarthy. And he's the author of RELEASE THE SNYDER CUT, the Spider-Man history book WITH GREAT POWER, and an upcoming book about Bruce Willis.