The Best Sports Movies And How To Watch Them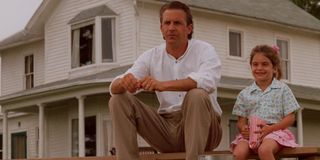 CinemaBlend participates in affiliate programs with various companies. We may earn a commission when you click on or make purchases via links.
From timeless classics about a man building a baseball diamond to meet his hero in Field of Dreams to inspirational tales of a ragtag hockey team going up against a global superpower in Miracle, the best sports movies are those that make us laugh, cry, and jump out of our seats and yell like we're watching the final out at the World Series, an improbable Hail Mary to win the Super Bowl, or a nail-biter finish to an Olympic race. Over the years, sports movies have inspired us, moved us, and most of all, brought us back for more time and time again.
That's why we put together this comprehensive list of the best sports movies and where they are available streaming, through digital rental, and physical media. The titles featured below span generations and include a variety of different sports, but they all have one thing in common: they have all withstood the test of time for one reason or another.
Major League (1989)
When the new owner of the Cleveland Indians realizes she could move the team to a more desirable location if the team has a losing record and low attendance, she puts together the worst possible collection of nobodies, ex-convicts, and washed-up catchers with bad knees to pull off her sinister plan. Tom Berenger, Charlie Sheen, Wesley Snipes, and Dennis Haysbert star in Major League, a raucous sports comedy about beating the odds and winning games to spite a greedy owner's get-out-town scheme.
Rent/Buy Major League on Amazon.
Buy Major League on DVD/Blu-ray on Amazon.
Friday Night Lights (2004)
Based on H.G. Bissinger's 1990 non-fiction book of the same name, Friday Night Lights tells the story of the 1988 Permian High School football team out of Odessa, Texas, who despite a new coach (Billy Bob Thornton), a devastating injury to a star player, and a myriad of other issues both on and off the field, made it all the way to the State Championship game.
Stream Friday Night Lights on Starz.
Rent/Buy Friday Night Lights on Amazon.
Buy Friday Night Lights on DVD/Blu-ray on Amazon.
Slap Shot (1977)
When minor league hockey team the Charlestown Chiefs learn the organization will be folding at the end of the season, player-coach Reggie Dunlap (Paul Newman) comes up with a masterful way of making the most of a bad situation: violent, smash mouth hockey from the team's new trio of hard-hitting and prone-to-fighting players, the Hanson Brothers. Filled with laughs, fights, and old school hockey, Slap Shot is more than worthy of its legendary status.
Buy Slap Shot on DVD/Blu-ray on Amazon.
Bull Durham (1988)
While baseball movies traditionally focus on "The Show" as it's called in Bull Durham, Ron Shelton's 1998 sports comedy instead spends a season with the minor league team the Durham Bulls, focusing on the relationship of on-the-rise pitcher Ebby Calvin "Nuke" LaLoosh (Tim Robbins) and seasoned catcher on his way out Crash Davis (Kevin Costner). The favorite baseball movie of Baseball Hall of Famer Cal Ripken Jr., this hilarious and thorough sports film has it all, even a love triangle involving Durham muse Annie Savoy (Susan Sarandon).
Rent/Buy Bull Durham on Amazon.
Buy Bull Durham on DVD/Blu-ray on Amazon.
Field Of Dreams (1989)
When Iowa farmer Ray Kinsella (Kevin Costner) thinks the voice in his cornfield is telling him to build a baseball field for his childhood hero, he drops everything and constructs a field of dreams for the ghostly Shoeless Joe Jackson (Ray Liotta). But once the blacklisted ball player and other giants of baseball's past seemingly appear out of thin air, Ray realizes the voice was referring to someone else, someone a little closer to home.
Rent/Buy Field of Dreams on Amazon.
Buy Field of Dreams on DVD/Blu-ray on Amazon.
For Love Of The Game (1999)
Perhaps the least "Sam Raimi" movie of filmmaker's career, the 1999 sports drama For Love of the Game follows aging Detroit Tigers pitcher Bill Chapel (Kevin Costner) as he finds himself on the verge of throwing the perfect game at Yankee Stadium. If his attempts to block out heckles, jeers, and boos raining down as he attempts to "clear the mechanism" weren't difficult enough, all Chapel can think about is his rocky relationship with Jane Aubrey (Kelly Preston) and the memories they have shared.
Stream For Love of the Game on Starz.
Rent/Buy For Love of the Game on Amazon.
Buy For Love of the Game on DVD/Blu-ray on Amazon.
Remember The Titans (2000)
The 2000 sports drama Remember the Titans follows the newly integrated T.C. Williams High School football team and its new coach, Herman Boone (Denzel Washington) as they attempt to break down racial barriers and become a family, all while working towards a State Championship. With an inspirational (and emotional) story and an all-star cast that includes Will Patton, Wood Harris, Ryan Hurst, Donald Faison, and a young Ryan Gosling, this movie is easy to remember.
Stream Remember the Titans on Disney+.
Rent/Buy Remember the Titans on Amazon.
Buy Remember the Titans on DVD/Blu-ray on Amazon.
Moneyball (2011)
The 2011 sports biographical drama Moneyball tells the story of Oakland Athletics General Manager Billy Beane (Brad Pitt), who went against conventional wisdom and risked his livelihood to put together the best possible baseball team before the start of the 2002 season. Focusing more on specific scenarios and low-cost players as opposed to big names who hit a home run for every five strikeouts, this modern day sports classic, like the figure on which it is based, breaks from the mold.
Buy Moneyball on DVD/Blu-ray on Amazon.
Rudy (1993)
One of the most thrilling sports movies, the 1993 drama Rudy tells the story of Daniel "Rudy" Ruettiger (Sean Astin) as he fights his way from the steel mill all the way to the University of Notre Dame where he dreams of being a football player for the "Fighting Irish." Small in size yet big in heart, Rudy sets out to prove everyone wrong in his quest for personal glory.
Buy Rudy on DVD/Blu-ray on Amazon.
The Mighty Ducks (1992)
When Gordon Bombay (Emilio Estevez) is forced to complete community service following a drunk-driving arrest, he becomes the unenthusiastic coach of an inner-city ice hockey team in The Mighty Ducks. Initially reluctant (players and coach alike), the Mighty Ducks come together to take on the dominating team Hawks youth hockey team led by Bombay's former mentor Jack Reilly (Lane Smith).
Stream The Mighty Ducks on Disney+.
Rent/Buy The Mighty Ducks on Amazon.
Buy The Mighty Ducks Three Pack on DVD/Blu-ray on Amazon.
The Sandlot (1993)
The Sandlot is technically a baseball movie, and the first half of the film is exactly that with a series of iconic moments set within the confines of the central cast's dusty heaven. But the real heart of this 1993 coming-of-age story comes when the Sandlot gang tries to retrieve a priceless artifact of baseball's past and build up the courage to do so.
Rent/Buy The Sandlot on Amazon.
Buy The Sandlot on DVD/Blu-ray on Amazon.
Rush (2013)
Based on actual events, Ron Howard's 2013 sports thriller Rush, which happens to be one of the best movies on Netflix, tells the story of James Hunt (Chris Hemsworth) and Niki Lauda (Daniel Brühl), two Formula 1 drivers whose rivalry in the mid-1970s was the stuff of legend and one that pushed both drivers to greatness.
Buy Rush on DVD/Blu-ray on Amazon.
White Men Can't Jump (1992)
When Sidney Deane (Wesley Snipes) catches onto Billy Hoyle's (Woody Harrelson) hustle, the unlikely pair form an unstoppable two-man team who quickly rises to the top of the Los Angeles street basketball circuit, but not before getting some unwanted attention in the process.
Stream White Men Can't Jump on Starz.
Rent/Buy White Men Can't Jump on Amazon.
Buy White Men Can't Jump on DVD/Blu-ray on Amazon.
Miracle (2004)
Based on the story of the United States Hockey Team and their improbable victory at the 1980 Winter Olympics, Miracle follows the group of player and their fearless leader, coach Herb Brooks (Kurt Russell), as they prepare to the take on the superpower that is the Soviet hockey team.
Buy Miracle on DVD/Blu-ray on Amazon.
Rocky (1976)
The Academy Award-winning underdog story Rocky follows small-time boxer Rocky Balboa (Sylvester Stallone) as he is given the chance of a lifetime: a marquee fight against reigning world heavyweight champion Apollo Creed (Carl Weathers).
Buy Rocky**:Heavyweight Collection on DVD/Blu-ray on Amazon.**
Hoosiers (1986)
Hoosiers follows the redemption story of failed college coach Norman Dale (Gene Hackman) as he is given the chance to lead an Indiana high school basketball program. With opposition at every turn, it's up to Dale, his alcoholic assistant coach Shooter (Dennis Hopper), and what's left of the team to pull out a successful season.
Buy Hoosiers on DVD/Blu-ray on Amazon.
The Natural (1984)
Set more than a decade after Roy Hobbs' (Robert Redford) career as the major league pitcher was cut short when he was shot en route to his big tryout, The Natural picks up with the aged, battered, and yet youthful hero as he finds a spot on the roster of the last-place New York Knights along with his lucky bat.
Stream The Natural on HBO Max.
Rent/Buy The Natural on Amazon.
Buy The Natural on DVD/Blu-ray on Amazon.
Warrior (2011)
On the surface, Warrior looks like a run-of-the-mill MMA movie, but once you peel back the layers, you quickly realize this is a story about pain, glory, redemption, and the meaning of brotherly love as told through the story of the Conlon brothers, played by Tom Hardy and Joel Edgerton.
Buy Warrior on DVD/Blu-ray on Amazon.
The Wrestler (2008)
One of the best movies on Amazon, Darren Aronofsky's 2008 emotionally taxing drama The Wrestler tells the redemption story of Randy "The Ram" Robinson (Mickey Rourke) as he not only tries to get back in the ring following a series of setbacks but also make things right with his estranged daughter (Evan Rachel Wood). Brutal both in and out the ring, this comeback story is at times remarkable and at others completely devastating.
Stream The Wrestler on Amazon.
Rent/Buy The Wrestler on Amazon.
Buy The Wrestler on DVD/Blu-ray on Amazon.
Chariots Of Fire (1981)
The 1981 historical drama Chariots of Fire follows runners Eric Liddell (Ian Charleson) and Harold Abrahams (Ben Cross) as they train for the 1924 Paris Olympics while also dealing with a litany of issues dealing with everything from love to religion.
Rent/Buy Chariots of Fire on Amazon.
Buy Chariots of Fire on DVD/Blu-ray on Amazon.
Brian's Song (1971)
Set in a time in which traces of segregation could still be found in professional sports, Brian's Song tells the story of Brian Piccolo (James Caan) and Gale Sayers (Billy Dee Williams) two Chicago Bears teammates who see past the color of each other's skin. Though their bond seems unbreakable, it's put to the test with Brian is diagnosed with a rare and aggressive form of cancer.
Rent/Buy Brian's Song on Amazon.
Buy Brian's Song on DVD/Blu-ray on Amazon.
Cool Runnings (1993)
It isn't uncommon to see the Jamaican national team dominate at the Summer Olympics, but it's a completely different story for the Winter Games. That's put to the test in Cool Runnings, the 1993 sports comedy about a group of Jamaican bobsledders and their coach (John Candy) who set out to achieve the impossible and prove the world wrong.
Stream Cool Runnings on Disney+.
Rent/Buy Cool Runnings on Amazon.
Buy Cool Runnings on DVD/Blu-ray on Amazon.
A League Of Their Own (1992)
Penny Marshall's 1992 sports classic A League of Their Own follows the Rockford Peaches, one of a handful of all-female professional baseball teams established to keep the game going while their brothers and husbands are off fighting in World War II.
Stream A League of Their Own on HBO Max.
Rent/Buy A League of Their Own on Amazon.
Buy A League of Their Own on DVD/Blu-ray on Amazon.
Bend It Like Beckham (2003)
When Jess Bharma (Parminder Nagra), who is banned by her parents from playing organized sports, decides to play soccer for fun, everyone quickly realizes she has some serious skills. After being convinced by Jules Paxton (Keira Knightley), Jess joins a semi-pro team and becomes the stuff of legend in Bend it Like Beckham.
Stream Bend it Like Beckham on Disney+.
Rent/Buy Bend it Like Beckham on Amazon.
Buy Bend it Like Beckham on DVD/Blu-ray on Amazon.
Creed (2015)
A spiritual successor to Rocky, Ryan Coogler's 2015 sports drama Creed sees Michael B. Jordan take up the role of Adonis "Donnie" Creed, the son of the late Apollo Creed. With his father's old friend, Rocky Balboa (Sylvester Stallone) in his corner, Donnie sets out to make a name for himself in the world of professional boxing.
Buy Creed on DVD/Blu-ray on Amazon.
Goon (2012)
The 2012 sports comedy Goon follows Doug Glatt (Seann William Scott) as he goes from a dimwitted bouncer at a local Massachusetts bar to the main attraction of a minor league hockey team after becoming a fearless enforcer.
Buy Goon on DVD/Blu-ray on Amazon.
Caddyshack (1980)
Set at the Bushwood Country Club, which is infested with rodents and yuppies alike, Harold Ramis' 1980 sports comedy Caddyshack follows caddies (led by Michael O'Keefe), grounds crew (led by Bill Murray), and all other sorts of characters (Rodney Dangerfield, Chevy Chase) who spend a summer at the prestigious club.
Rent/Buy Caddyshack on Amazon.
Buy Caddyshack on DVD/Blu-ray on Amazon.
Hoop Dreams (1994)
Filmed over the course of five years, the 1994 documentary Hoop Dreams follows two inner-city Chicago high school basketball stars who push through insurmountable struggles to achieve their dream of becoming NBA stars even if nothing is guaranteed.
Stream Hoop Dreams on HBO Max.
Rent/Buy Hoop Dreams on Amazon.
Buy Hoop Dreams on DVD/Blu-ray on Amazon.
The Damned United (2009)
Tom Hooper's 2009 sports drama The Damned United serves as a dramatization of Brian Clough's (Michael Sheen) 1974 stint as manager of the Leeds United Football Club, one that lasted a mere 44 days but remains the stuff of legend nearly 50 years later.
Rent/Buy The Damned United on Amazon.
Buy The Damned United on DVD/Blu-ray on Amazon.
Murderball (2005)
The 2005 documentary Murderball does a tremendous job of shedding light on the world of competitive wheelchair rugby with its focus on the rivalry between Canadian and U.S. teams leading up the 2004 Paralympic games.
Buy Murderball on DVD/Blu-ray on Amazon.
Breaking Away (1979)
The 1979 coming-of-age sports drama Breaking Away as they search for purpose in life upon graduating from high school before deciding to take part in an epic annual endurance bicycle race in their hometown of Bloomington, Indiana.
Rent/Buy Breaking Away on Amazon.
Buy Breaking Away on DVD/Blu-ray on Amazon.
Even though we can't all be athletes (if we're being honest with ourselves), we can all enjoy a great sports movie now and again as we try to forget why we stopped playing baseball that one summer after throwing the ball over the left field wall. If you are looking for further distraction from those traumatic memories, take a look at CinemaBlend's list of 2021 movie premiere dates to see what's coming to a movie house near you.
Your Daily Blend of Entertainment News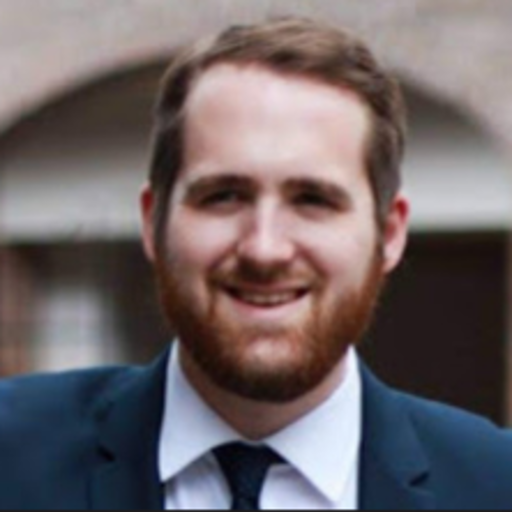 Philip grew up in Louisiana (not New Orleans) before moving to St. Louis after graduating from Louisiana State University-Shreveport. When he's not writing about movies or television, Philip can be found being chased by his three kids, telling his dogs to stop barking at the mailman, or yelling about professional wrestling to his wife. If the stars properly align, he will talk about For Love Of The Game being the best baseball movie of all time.