A Yellow Bag And A Library Kick Off New Gunpowder Milkshake Trailer, Karen Gillan's Marvel And Jumanji Action Follow-Up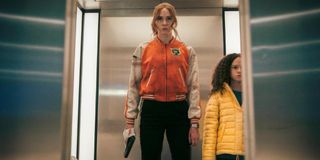 To many, Karen Gillan may be known as Marvel's Nebula of the Guardians of the Galaxy franchise, but the actress is definitely raking in a number of other fantastic roles in other high-profile productions like the Jumanji franchise. One that's already looking particularly exciting is her upcoming lead role in the action-thriller Gunpowder Milkshake. The film puts Gillan in the role of a cold-blooded assassin, who finds herself in a heap of trouble. And so far, the result looks like it could be an intense ride for viewers. The first trailer teased plenty of action, but this latest only ups the action, kicking things off at a library and a seemingly ordinary yellow bag.
The new trailer for Gunpowder Milkshake kicks off with Karen Gillan's Sam making a trip to a library, which is also an assassin's guild. The footage also sheds more light on the situation facing Karen Gillan's Sam. A notorious hitwomen, she's placed in a tough situation, when a job spirals out of control and she chooses to protect an innocent 8-year-old girl who's caught in the middle of a gang war. But going rogue has its consequences, as Sam must fight her way through those seeking to end her.
The new footage shows off more of the over-the-top action sequences, and they're pretty impressive. Karen Gillan seems to be giving it her all, making it known that her Sam is a force to be reckoned with. The aesthetic is also a sight to behold, as the bright colors and smooth cinematography help to enhance the hyperrealism of the universe.
What's even more exciting about the film is that it puts Karen Gillan alongside a number of other iconic action stars via the assassin sisterhood. These include Angela Bassett's Anna May, Carla Gugino's Mathilde and Michelle Yeoh's Florence. And to top it all off the movie will also see Game of Thrones alum Lena Heady as Scarlet -- a legendary assassin and Sam's mother.
The chemistry between Karen Gillan and Lena Heady (like the chemistry between Gillan and young Chloe Coleman) will be key for the movie. So far, though, it looks like the two make for a solid mother-daughter pairing.
With any luck, Gunpowder Milkshake could be the start of another great action franchise. The past few years have given us hits like the John Wick franchise and this year's action thriller Nobody. It'll be interesting to see how the movie tackles its action compared to those productions.
Based on the trailers we've seen, Sam could prove to be far more deadly than the previous roles Karen Gillan has portrayed. Of course, let's also hope the character gets the appropriate amount of layers as well.
You can see Karen Gillan team up with an assortment of other female badasses when Gunpowder Milkshake hits Netflix on July 14, 2021.
Your Daily Blend of Entertainment News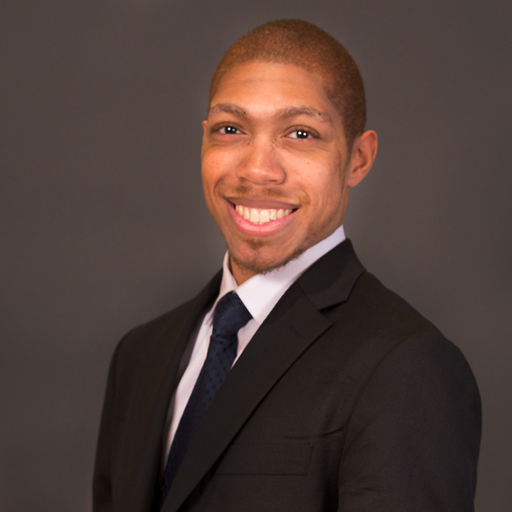 Covering superheroes, sci-fi, comedy, and almost anything else in film and TV. I eat more pizza than the Teenage Mutant Ninja Turtles.