Rob Zombie's The Munsters: 9 Questions We Have About The Upcoming Movie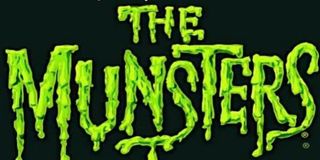 There's something undeniably strange — but also oddly fitting — about seeing the words "Rob Zombie's The Munsters" strung together in a recent Instagram post. After 20-something years of molding his image from various influences, the writer-director will finally get a chance to make one of his long-in-the-works passion projects with his sure-to-be-interesting take on the classic '60s Transylvanian sitcom. Expected to debut on Peacock, this movie is weirdly enticing, especially for Zombie fans, though it raises a whole lot of questions. Here are just a few that we have about Zombie's newest film.
Will Rob Zombie's The Munsters Be Family-Friendly Or R-Rated?
Naturally, if we're gonna talk about The Munsters film reboot, we need to ask one big question, which is, "are we getting a PG Rob Zombie movie?" It's quite an odd thought.
To date, the proudly perverse musician-turned-writer/director hasn't made a movie that has come anywhere close to a PG-13 rating, let alone PG. Hell, even Rob Zombie's sole animated movie, The Haunted World of El Superbeasto, is basically NC-17 in terms of general nastiness. Suffice it to say, the uncompromising artist makes movies that aren't for the faint of heart, either to his benefit or detriment, though The Munsters might buck the trend. It's unclear if The Munsters is expected to be another R-rated feature from Zombie or if it'll force the filmmaker to tone his style down. It's easy to imagine The Munsters being for Zombie what The House with a Clock in its Walls was for Hostel's Eli Roth. Will this adaptation be a departure for the notoriously noxious horror director?
Will The Director's Style Work For The Munsters?
Speaking matter-of-factly, Rob Zombie's filmmaking style is ... not for everyone. Often making ultra-violent, persistently crude, typically unpleasant horror movies centered around unsavory personalities in extreme and cruel circumstances, while also favoring gritty photography and harsh environments, Zombie's movies are divisive at best and unwatchable at worst. He has found more commercial appeal as a musician, it's safe to say. That said, the director keeps a loyal fanbase that shows up to watch his stuff; you don't get to make eight (soon to be nine) movies without people coming back for more.
Nevertheless, Rob Zombie's abrasive brand of moviemaking won't easily transfer to a traditionally more family-friendly property like The Munsters, which makes one wonder if he'll produce a film that's more commercially conventional or stay true to his form of nutso filmmaking. To his credit, his Halloween movies were uniquely his own, despite studio funding, so that makes one hopeful — or concerned — for his take on this classic comedy.
Will Rob Zombie's The Munsters Be More Like The Addams Family Movies Or The Brady Bunch Movies?
With that said, what tone is Rob Zombie's The Munsters looking to strike? Beyond possibly being more adult-skewing, there's also the question of whether the movie will adopt an ironic tone. Should we expect something in the vein of, say, The Addams Family (1991), assuming it turns out well? Or, if it fares for the worse, perhaps Tim Burton's Dark Shadows? By that, I mean, is the movie set to be comedic in tone but ultimately committed to the horror-aesthetic absurdity of the freaky family? Will their world be shown through their wayward perspectives? Or is it going to be closer to The Brady Bunch Movie, wherein we see a modernized take on the characters making their way throughout their days in a town that doesn't understand or want to accept their outdated mentality? It's hard to guess, so we'll have to wait to see what's in store here.
When Is The Munsters Expected To Debut On Peacock?
When Rob Zombie announced that his passion project was finally coming together, he remained coy about the details, promising more information at a later date. We know that The Munsters is expected to premiere on Peacock in lieu of a traditional theatrical rollout, though its premiere date remains unannounced. One could reasonably assume that it's gearing up for a Halloween-friendly October release, though it's unclear if they're gonna try to release it in 2022 or 2023 (this year seems unlikely, but stranger things have happened). There will be lots of special effects involved; it'll probably Zombie's biggest production yet. We'll have to wait to see when Zombie's The Munsters makes its way to the streaming service, but right now, it's in the early stages of pre-production.
Will Sheri Moon Zombie And Jeff Daniel Phillips Play Lily And Herman Munster In Rob Zombie's The Munsters?
When you see a new movie from Rob Zombie is in the works, you can bet your bottom dollar that Sheri Moon Zombie, the filmmaker's wife, will make an appearance. Whether she plays a lead role, as she did in The Devil's Rejects, The Lords of Salem, and 3 From Hell, or simply a supporting turn, like she did in Halloween (2007), the actress is hardly camera-shy whenever her hubby calls the shots. Likewise, we should expect her screen presence in the director's long-brewing passion project, and there are already rumors that Mrs. Zombie will play Lily Munster opposite Jeff Daniel Phillips' Herman Munster.
This Munsters casting rumor originated from Murphy's Multiverse earlier this spring and it remains unconfirmed. That said, the website had the scoop about the movie prior to its announcement. Therefore, it's reasonable to assume that this information is also true. Certainly, like Sheri Moon Zombie, Jeff Daniel Phillips is a frequent Rob Zombie collaborator, so this speculation sounds more likely than not. We'll have to wait and see.
Will This Movie Start A New Film Franchise?
Naturally, in our IP-driven era, we have to often ask ourselves, "Is this movie supposed to be the next film franchise?" Sequels, spin-offs, prequels, you-name-it are the name of the game nowadays, like it or not. Nothing can be content to be one solo feature these days — unless it underperforms, of course. Therefore, should we expect Rob Zombie's The Munsters to start a film series? Or is it envisioned as a one-off? Only time will tell.
Will Rob Zombie's Adaptation Feature Cameos From Any Of The Living Munsters Cast Members?
Unfortunately, in the years since the regrettably canceled show vacated the air, many of the original cast members from CBS's The Munsters have left this earthly plane, including Fred Gwynne, Yvonne De Carlo, Al Lewis, and Beverly Owen, along with voice actors Mel Blanc and Bob Hastings. There are a couple of actors who are still with us, though, including Pat Priest, who played Marilyn Munster, and Butch Patrick, who played Eddie Munster. Neither stars are as active as they were in their earlier years, but one must wonder if Rob Zombie's burning enthusiasm for this long-championed project can convince the actors to make a cameo appearance.
Given modern safety restrictions put into place for movie sets, it's admittedly not so easy to get everyone safely under one bubble — particularly two elderly actors. That said, it's not impossible either. Certainly, it would be a lot of fun to see these television stars of yesteryear on screen again. Ultimately, we'll have to wait to see if it happens.
How Will This Film Compare To Rob Zombie's Other Directorial Features?
As noted before, Rob Zombie's filmmaking output tends to vary. And, in my view, often for the worse. Certainly, in terms of visuals and style, the director left a hell of a stamp with The Devil's Rejects and The Lords of Salem. The first half of Halloween (2007) is also rather unflinching in its depiction of the iconic serial killer's deprived upbringing, and the sequel takes a lot of big swings that are, at the very least, intriguing. That said, Zombie's other filmmaking efforts aren't as easy to praise, including 31, House of 1,000 Corpses, 3 From Hell, and The Haunted World of El Superbeasto. The unreserved director is, generally speaking, a tough sell, and it'll be interesting to see if this movie finds broader success than his previous efforts or if it'll prove to be equally alienating.
Will The Munsters Soundtrack Include "Dragula?"
Of course, Rob Zombie's eccentric brand is forever linked to The Munsters through the chart-topping, record-smashing success of 1998's hit single, "Dragula." By incorporating the familiar iconography of this show into his heavy metal discography, Zombie gave music lovers a taste of his appreciation for this classic sitcom. With that said, as a nod to the song's success, should we expect "Dragula" to blare during the end credits? It seems obvious, but maybe it's too obvious? Like putting a hat on a hat. That said, the artist thrives on indulging excess and extravagance, so don't be shocked if it happens.
Hopefully, our questions are answered whenever Rob Zombie's The Munsters arrives.
Your Daily Blend of Entertainment News
Will is an entertainment writer based in Pittsburgh, PA. His writing can also be found in The Playlist, Cut Print Film, We Got This Covered, The Young Folks, Slate and other outlets. He also co-hosts the weekly film/TV podcast Cinemaholics with Jon Negroni and he likes to think he's a professional Garfield enthusiast.