What The Air Force One Cast Is Doing Now, Including Harrison Ford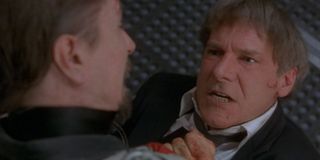 For people of a certain age, there are few '90s action movies that are as beloved as Wolfgang Petersen's 1997 political action thriller Air Force One, which just so happened to feature one of the best Harrison Ford characters of the decade and his career. Outside of Ford, with his portrayal of United States President James Marshall, and Gary Oldman as Egor Korshunov, the leader of a Kazakh ultranationalist terrorist group, the rest of the Air Force One cast is a list that is long as it as is impressive.
From Glenn Close's portrayal of Vice President Kathryn Bennett to William H. Macy's Major Norman Caldwell, the list goes on and on, all the way down to smaller supporting characters with only a few brief moments of screen time. No matter how long they were on screen or what they did with the time they had, each of these members the cast played an important role, and for the most part, have continued to so since then. Here's what the Air Force One cast has been up to all these years.
Harrison Ford (President James Marshall)
Even though Air Force One came out around the time Harrison Ford was celebrating his 30th year in Hollywood, the man known to some as Han Solo and Indiana Jones to others hasn't really slowed down all that much and continues to give excellent performances in a variety of roles. In the 24 years since he portrayed President James Marshall, Ford has returned to his two most popular characters and franchises — Star Wars and Indiana Jones — with neither time nor injuries slowing him down one bit. Speaking of Ford's iconic and dashing archeologist, he will return to the character once more in the upcoming Indiana Jones 5 in July 2022.
Gary Oldman (Egor Korshunov)
There are few actors who play a better villain than Gary Oldman, and one of the Academy Award winner's best is Egor Korshunov from Air Force One. Since taking on the role of the ruthless leader of the band of terrorists who hijack the most heavily-fortified plane in the world, Oldman's career has continued to be one of the most impressive (and versatile) in show business. With iconic performances as Jim Gordon in Christopher Nolan's Dark Knight trilogy, Winston Churchill in Darkest Hour (which won him an Oscar), and Herman J. Mankiewicz in Mank, Oldman has continued to be one of the best actors around.
Glenn Close (Vice President Kathryn Bennett)
Although she's not on the plane in Air Force One, Glenn Close's Vice President Kathryn Bennett plays a key role in action thriller, serving as the second-in-command and biggest supporter of President James Marshall. Since portraying the strong and resolute character that added a level of realism to a subplot involving the presidential line of succession, Close has gone to win three Golden Globes, two Primetime Emmys, and multiple Academy Award nominations, her most recent being for the 2020 Netflix drama Hillbilly Elegy.
William H. Macy (Major Norman Caldwell)
William H. Macy was on quite a tear when he joined the Air Force One cast as Major Norman Caldwell in the 1997 political thriller and his momentum just kept going after that with Boogie Nights and Wag the Dog both coming out by the end of that year. Since then, Macy has continued to be one of the most prolific actors in film and television with his most notable role being that of Frank Gallagher on the hit Showtime series Shameless which concluded its 11-season run in early 2021. Prior to the show's conclusion, Macy was honored with three Screen Actors Guild Awards and received five consecutive Primetime Emmy nominations and two Golden Globe nods.
Wendy Crewson (First Lady Grace Marshall)
Since playing First Lady Grace Marshall, a character who never loses her cool despite the circumstances, Wendy Crewson has gone on to become a staple in the world of television, having portrayed recurring characters on 24 and Revenge as well as dozens of made-for-TV movies. The actress, who some may remember from The Santa Clause and its sequels, most recently appeared on an episode of The CW's Superman & Lois.
Liesel Matthews (First Daughter Grace Marshall)
Liesel Matthews (real name: Liesel Pritzker Simmons) only appeared in three movies in her brief acting career: A Little Princess in 1995, Air Force One in 1997, and Blast in 2000. Since leaving acting behind, the member of the wealthy Pritzker family has gone on to become a driving force in the world of impact investing (investments that have beneficial social and ecological impacts in addition to generating revenue) and even founded the Blue Haven Initiative in 2012.
Philip Baker Hall (Attorney General Andrew Ward)
Philip Baker Hall is briefly featured in Air Force One as Attorney General Andrew Ward, but he makes the most of his time, especially when settling a dispute between the Marshall Administration. Since being the voice of reason in the political thriller, Hall has gone on to be in some of the most important films of the final years of the 20th Century and early 21st Century, including The Truman Show, Magnolia, Zodiac, and Argo, as well TV shows like Curb Your Enthusiasm, Modern Family, and BoJack Horseman. His most recent performance was on the Netflix series Messiah, which lasted only one season on the streamer.
Paul Guilfoyle (White House Chief Of Staff Lloyd Shepherd)
In addition to playing White House Chief of Staff Lloyd Shepherd in Air Force One, Paul Guilfoyle was in two other memorable 1997 movies: L.A. Confidential and Amistad. Guilfoyle would go on to appear in several other late '90s gems including Primary Colors and Random Hearts. The dawn of the 21st Century led to Guilfoyle's most notable role, that of Captain James Brass on CSI: Crime Scene Investigation from 2000 to 2014. Guilfoyle is set to reprise his role on the upcoming CSI: Vegas. He will also appear in the Adam McKay's Don't Look Up.
Dean Stockwell (Defense Secretary Walter Dean)
Dean Stockwell, who appeared in everything from Paris, Texas to Dune before joining the Air Force One cast as Defense Secretary Walter Dean, retired from acting following a 2015 stroke, but finished his 70-year career with appearances on multiple shows throughout the early 2000s including Battlestar Galactica, CSI: New Orleans (where he reunited with his Quantum Leap co-star Scott Bakula, and Stargate SG-1.
Xander Berkeley (Secret Service Special Agent Gibbs)
Secret Service Special Agent Gibbs, aka the mole, aka the man who goes down with the plane in Air Force One, is played by Xander Berkeley. In the years following the release of the 1997 summer blockbuster, Berkeley has gone on to appear in everything from Taken to Kick-Ass and Transcendence to Solace. Over on the television side of things, Berkeley has recently appeared in small one-off roles on shows like FBI: Most Wanted, Bull, and Supergirl, as well as a 13-episode run as Gregory on The Walking Dead.
Elya Baskin (Andrei Kolchak)
Elya Baskin played Andrei Kolchak, the hijacker who actually knew how to fly the plane in Air Force One, and has gone on to have a rather successful career in film and television. In addition to notable film roles like Peter Parker's landlord Mr. Ditkovich in Spider-Man 2 and Spider-Man 3, Anatoly Dobrynin in Thirteen Days, and Cosmonaut Dimitri in Transformers: Dark of the Moon, Baskin has also appeared on shows like The West Wing, Criminal Minds, and the upcoming Stranger Things Season 4.
Andrew Divoff (Boris Bazylev)
Andrew Divoff takes on the role of Boris Bazylev, one of the hijackers in Air Force One. Already an established actor with a track record of villainous roles in Another 48 Hours and Toy Soldiers, Divoff followed up the 1997 thriller with a performance in Indiana Jones and the Kingdom of the Crystal Skull, Lockdown, and most recently Vault. Divoff has also appeared on a number of TV shows over the years, including Lost, The Blacklist, and Perry Mason.
Tom Everett (National Security Advisor Jack Doherty)
One of the members of the Air Force One cast who also a member of the xXx cast, Tom Everett took on the role National Security Advisor Jack Doherty, who stood up to the hijackers even if it guaranteed he wouldn't get off the plane alive. In addition to the aforementioned xXx, Everett also went on to appear in Thirteen Days, Pearl Harbor, and The Alamo in the years following the release of the 1997 summer action flick. In recent years, Everett has transitioned to television with appearances on Helstrom, Criminal Minds, 24, and several other programs.
Jürgen Prochnow (General Ivan Radek)
Jürgen Prochnow portrays General Ivan Radek, the man responsible for the events of Air Force One. In the past 24 years, Prochnow has appeared in movies like Wing Commander and House of the Dead as well as shows like 24, Luck, and NCIS: Los Angeles.
J.A. Preston (Major General Samuel Greely)
J.A. Preston shows up in Air Force One as Major General Samuel Greely, one of the few military officers who isn't willing to count President James Marshall out. Following the film's release, Preston only appeared in a handful of movies and TV shows with his final on-screen appearance being in 2006's Sweet Deadly Dreams. Preston's earlier movies include A Few Good Men, Body Heat, and Remo Williams: The Adventure Begins.
This is just a small portion of the insanely deep Air Force One cast. If we included every single actor who appeared in the 1997 summer blockbuster, we would be here until all the upcoming 2022 movies were already out on Blu-ray.
Your Daily Blend of Entertainment News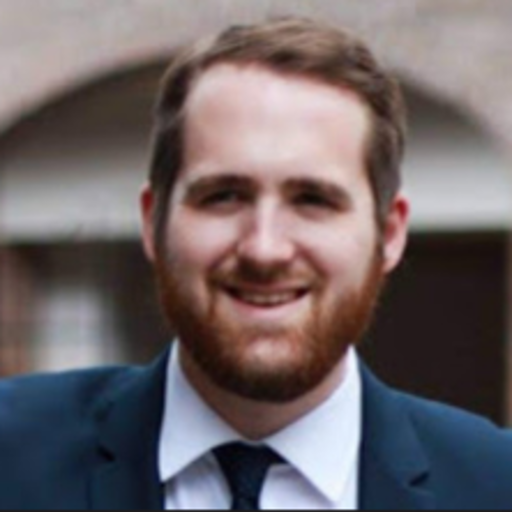 Philip grew up in Louisiana (not New Orleans) before moving to St. Louis after graduating from Louisiana State University-Shreveport. When he's not writing about movies or television, Philip can be found being chased by his three kids, telling his dogs to stop barking at the mailman, or yelling about professional wrestling to his wife. If the stars properly align, he will talk about For Love Of The Game being the best baseball movie of all time.