11 Great Netflix Shows That Only Lasted A Single Season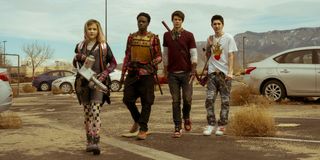 The great thing about a streaming service such as Netflix is the ability to finish the premiere season of your favorite TV show within days (or even less), the only downside being that it leaves you immediately wanting more. However, for some of the platform's original series (such as Daybreak or The Break with Michelle Wolf), what you got in Season 1 is all you are ever going to get.
Netflix seems to have a habit of putting out programs that almost immediately earn widespread acclaim and dominate water cooler chat only to pull the plug before they can reach a fitting end. This fate befell the Golden Globe-nominated family crime drama Bloodline after three seasons, the beloved reimagining of sitcom One Day at a Time before PopTV picked it up for fourth season, and the entire shared universe of Marvel series that included Daredevil, Jessica Jones, Luke Cage and more fan favorites.
At least each of those series lasted more than one season. The following cannot be said about the following 11 Netflix original TV shows that, unfortunately, ended almost as soon as they began.
The Good Cop (2018)
The most unsolvable mystery for by-the-book New York detective Tony Caruso (musician Josh Groban in his series lead role) is how to share an apartment with his ex-cop father, Tony Caruso Sr. (Tony Danza) in The Good Cop. It's unfortunate, but not so mysterious why Netflix opted to cancel this crime procedural-style take on The Odd Couple from the creator of Monk, as it was met with mixed reviews upon debut. Since then, Groban's voice has made a cameo on The Simpsons in 2019 and Danza played Jason Biggs' father on CBS sitcom outmatched. Stream The Good Cop on Netflix here.
Tuca & Bertie (2019)
Another endearingly funny duo with their own series on Netflix was popular comedians Tiffany Haddish and Ali Wong who voiced the titular characters of this animated series about two thirty-something birds. However, the abrupt cancellation of Tuca & Bertie amid low viewership had fans and critics suspecting fowl play over the platform's built-in algorithm for recommendations. Fortunately, the show has since found a new home on Adult Swim on which it is expected to make its official return in 2021. Stream Tuca & Bertie on Netflix here.
October Faction (2020)
Cult graphic novels have turned into great successes on Netflix, such as The Umbrella Academy, but the same cannot be said for the October Faction, which follows married monster hunters and their grown-up children who suddenly learn horrifying secrets about their employer and even their own family. Despite its intriguing premise, it was cancelled before it reached it full potential, with some suspecting the critical and commercial success of Locke & Key, a fellow graphic novel adaptation released that year, being a major factor. However, October Faction was not the only (or even most liked) Netflix original fantasy series to get the boot around that time. Stream October Faction on Netflix here.
Daybreak (2019)
Invoking a unique vibe that fuses Mad Max, The Walking Dead, and John Hughes movies is Daybreak, a surprisingly fun, apocalyptic horror-comedy in a time when you might have thought there were enough shows about zombie-esque creatures on TV. Well, it appears there were enough people who shared that sentiment and opted not to watch, leading to its cancellation after just two months despite an emerging fanbase eager to learn the outcome of the Season 1 cliffhanger. Even worse, Daybreak was not the only Netflix original apocalypse series to get the boot that year. Stream Daybreak on Netflix here.
V Wars (2019)
After years of portraying an ageless bloodsucker named Damon Salvator on a television series that helped make vampirism sexy again amid the box office success of Twilight, Ian Somerhalder went on to play the lead of a show that attempted bring back the ugly side of the nocturnal, undead creatures of lore with V Wars. However, just mere months after the debut of its 10-episode first season in December of 2019, Netflix drove a stake through its heart. The decision to cancel the series, which was well received by those who made an effort to watch it, was more likely based on finances than for whatever reason The Vampire Diaries lasted longer than The Strain. Stream V Wars on Netflix here.
Norm Macdonald Has A Show (2018)
After his gig hosting Saturday Night Live's "Weekend Update" ended in the '90s, Norm Macdonald finally found a fruitful home for his bold brand of comedy on the online talk show Norm Macdonald Live from 2013-2017 before getting the offer to bring the same format to Netflix. Even with a surprising slate of guests such as David Letterman, M. Night Shyamalan, and Jane Fonda, the first 10 episodes of Norm Macdonald Has a Show failed to acquire the same interest, which could have had something to do with the host's controversial statements about infamous comedian Louis C.K. around that time. Of course, this was not the only Netflix original talk show to get the boot that same year. Stream Norm MacDonald Has a Show on Netflix here.
The Joel McHale Show With Joel McHale (2018)
After his gig poking fun at television in front of a green screen on The Soup ended in 2015, Community veteran Joel McHale brought that same format to Netflix. Even with a surprising slate of guests such as Paul Feig, Joe Manganiello, and Drew Barrymore, the first 19 episodes of The Joel McHale Show With Joel McHale failed to acquire the same interest, which could have something to do with the practice of binge watching not synching well with the series' format, which has always been more successful on a weekly basis. Of course, there were still more Netflix original talk shows given the boot that same year. Stream The Joel McHale Show With Joel McHale on Netflix here.
The Break With Michelle Wolf (2018)
After her gig poking fun at the political climate on The Daily Show earned her a job hosting the 2018 White House Correspondents' Dinner, Michelle Wolf found a new home for her bold brand of comedy on Netflix. With a fun slate of guests, including Neal Brennan and Hannibal Burress, and blistering comedy sketches reflecting current topics, the first 10 episodes of The Break with Michelle Wolf failed to acquire the same level of interest that, maybe, another 10 or so episodes could have helped achieve, which poor critical reception probably has nothing to with since the reviews were stellar. Stream The Break With Michelle Wolf on Netflix here.
W/ Bob & David (2015)
Another recent celebrated comedy series exclusive to Netflix was actually a revival of HBO's Mr. Show with Bob & David, which made future Breaking Bad star Bob Odenkirk and future Arrested Development actor David Cross closer to household name status in the late 1990s. However, it does not look like the alternative comedic style of W/ Bob & David, which is irreverent enough to raise even Monty Python's eyebrows, will continue past the the four episodes and behind-the-scenes featurette we got. In fact, one episode was recently removed entirely for a sketch that involves an already despicable character donning blackface, so it appears Netflix would, understandably, prefer to play it especially safe with future sketch comedy endeavors. Stream W/ Bob & David on Netflix here.
Everything Sucks! (2018)
Speaking of '90s revivals, this coming-of-age dramedy following a high school student's (Peyton Kennedy) struggle to come to terms with her sexuality in the real town of Boring, Oregon, is set in the 1996. However, even with the recent uptick in nostalgic value for that decade, according to Netflix, most viewers who started watching Everything Sucks! did not continue their binge, barely making it through the first episode. It really sucks to admit, but the otherwise widely acclaimed series did not receive an order for renewal after a mere two months on the streaming service. Stream Everything Sucks! on Netflix here.
Messiah (2019)
The abrupt cancellation of these series before they can find the voice necessary to acquire a proper audience calls for the demand of some figure of inspiration who could act as their messiah. Ironically, Messiah, about a CIA agent (Michelle Monaghan) investigating a mysterious, Middle Eastern man (Medhi Dehbi) who claims to be the world's savior, is the title of yet another Netflix original series that could not be saved from cancellation after one season. It is easy to see why the otherwise intriguing drama was not without its controversies, offending audiences of the Christian faith and Muslin faith alike, and how that would inform the ultimate decision for Netflix to pull the plug. Stream Messiah on Netflix here.
What do you think? Did these shows get cancelled by Netflix too soon, or maybe even not soon enough? Let us know in the comments and be sure to check back for more information and updates on the best content available to stream on Netflix, or even on other notable platforms as well, here on CinemaBlend.
Your Daily Blend of Entertainment News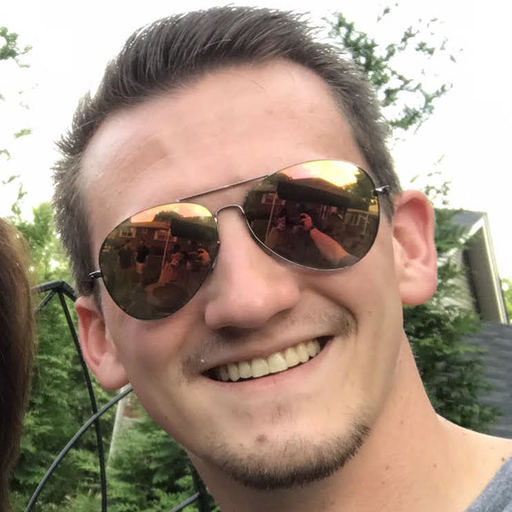 Jason has been writing since he was able to pick up a washable marker, with which he wrote his debut illustrated children's story, later transitioning to a short-lived comic book series and (very) amateur filmmaking before finally settling on pursuing a career in writing about movies in lieu of making them. Look for his name in almost any article about Batman.