Before Indiana Jones 5: Revisiting Harrison Ford's Long History Of Being Injured On Set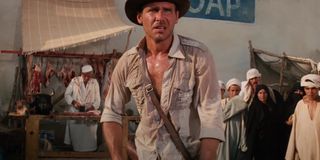 Over the years, Harrison Ford has cemented his legacy in cinema with iconic performances in the Star Wars and Indiana Jones franchises, but those movies and their leading man have another storied history as well: on-set injuries. Ford's attempts to bring his most notable characters to life have sometimes resulted in some fairly serious injuries that impacted each respective production in one way or another.
With the news of Harrison Ford having sustained a shoulder injury on the set of the upcoming Indiana Jones 5, now seems like a good time as any to look at the actor's long history of being injured while making some of most beloved movies. From various injuries and illnesses from the making of Raiders of the Lost Ark to a torn ACL on the set of The Fugitive, here are all the ways Harrison Ford has found himself in a doctor's office while filming his different movies.
Indiana Jones 5 - Shoulder
Harrison Ford's latest on-set injury occurred in June 2021 when the actor was preparing for a fight scene while shooting Indiana Jones 5 in London. According to a Deadline report, Ford hurt his shoulder rehearsing for one of the upcoming movie's fight scenes, though the extent of the injury was not revealed. Despite not providing a great deal of details pertaining to the seriousness of the injury, Disney did release a statement shortly after news broke stating:
It remains to be seen how much of an impact Harrison Ford's injury will have on the ongoing production of the James Mangold-directed action film, but don't count the 78-year-old out especially after he survived a plane crash a few years back.
Star Wars: The Force Awakens - Broken Leg
Prior to Indiana Jones 5, Harrison Ford's most recent on-set injury occurred in June 2014 while the actor was filming Star Wars: The Force Awakens. Initial reports at the time, specifically one from The Hollywood Reporter, explained that the injury involved the Millennium Falcon, and even included a statement from Disney regarding the situation:
Following the initial statement from Disney, it was revealed that Harrison Ford broke his leg while on the Pinewood Studios lot in London when a large door crashed down on him and put the actor out of action for a period of time. The situation became no laughing matter especially after the UK's Health and Safety Executive announced in February 2016 that the production company responsible for the Millennium Falcon, Foodles Production, would be prosecuted after discovering at least four violations of health and safety laws. But on the bright side, the injury did lead to Ben Schwartz getting a chance to voice BB-8.
The Fugitive - Torn ACL In Left Knee
The 1993 thriller The Fugitive not only features one of the best Harrison Ford characters in Richard Kimble, but it also saw one of the actor's worst on-set injuries. Shortly before the film was released, the Orlando Sentinel newspaper published a report stating Ford injured his knee while running in one of the movie's chase scenes through the woods and that he underwent surgery once the production wrapped up soon after. The injury, which left Ford out of commission for six weeks, resulted in his next production, Clear and Present Danger, being delayed until that October.
Harrison Ford addressed the injury during a 2006 interview with the Taipei Times in which he revealed he tore the ACL in his left leg while shooting a trailer for The Fugitive. Surprisingly, this wasn't the first time Ford tore an ACL while filming a movie.
Indiana Jones And The Temple Of Doom - Ruptured Discs
While filming Indiana Jones and the Temple of Doom, Harrison Ford sustained one of his worst on-set injuries when he ruptured two disks in his back after riding atop an elephant during what sounds like a difficult shoot. In a sprawling Grantland profile of the making of the 1984 adventure film, it was revealed that after production had shifted from Sri Lanka to Elstree Studios in London, George Lucas sent Ford home for treatment after the actor let out a wail of pain during a fight scene. Once he visited a doctor, Ford was diagnosed with two ruptured discs in his back and put out of action for five weeks.
With the film's star out of action for more than a month and the production already a mess, Steven Spielberg called upon Harrison Ford's stunt double Vic Armstrong to step in so cameras could continue rolling. Ford had papaya enzymes injected into his spine while he was out of action, and the controversial procedure worked, allowing him to return to action six weeks after being sidelined.
Raiders Of The Lost Ark - Torn ACL, Punched, Dysentery
Harrison Ford's history of getting hurt on the set of Indiana Jones movies ends at the beginning of his time playing the dashing archaeologist with a nasty leg injury. During a 2014 Reddit AMA, Ford was asked to describe any on-set injuries to which replied by telling the story of how he tore his ACL during Raiders of the Lost Ark:
The torn ACL wasn't the only injury Harrison Ford experienced on the set of Raiders of the Lost Ark as co-star Karen Allen actually clocked in him the face while filming the scene in which the audience is first introduced to her character. During a 2021 interview with Uproxx, Allen asked how she made it look so real, to which she replied by saying she actually hit him a couple of times. And then there's the business about how Ford's bad case of dysentery led to one of the franchise's most iconic moments.
Even though Harrison Ford has sustained more than his fair share of on-set injuries, more times than not, it's a result of the legendary actor pushing himself to his limits in order to give the best performance possible. And it doesn't look like he's slowing down anytime soon…
Your Daily Blend of Entertainment News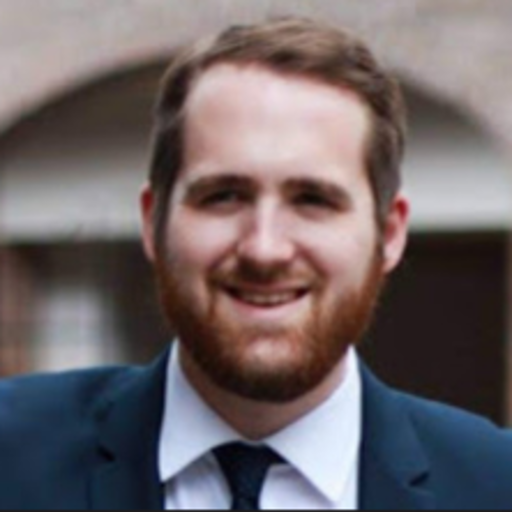 Philip grew up in Louisiana (not New Orleans) before moving to St. Louis after graduating from Louisiana State University-Shreveport. When he's not writing about movies or television, Philip can be found being chased by his three kids, telling his dogs to stop barking at the mailman, or yelling about professional wrestling to his wife. If the stars properly align, he will talk about For Love Of The Game being the best baseball movie of all time.